Watch Porsche Build the 911 Turbo S Exclusive Series
2018 | porsche | porsche 911 | porsche 911 turbo s exclusive | July 24, 2017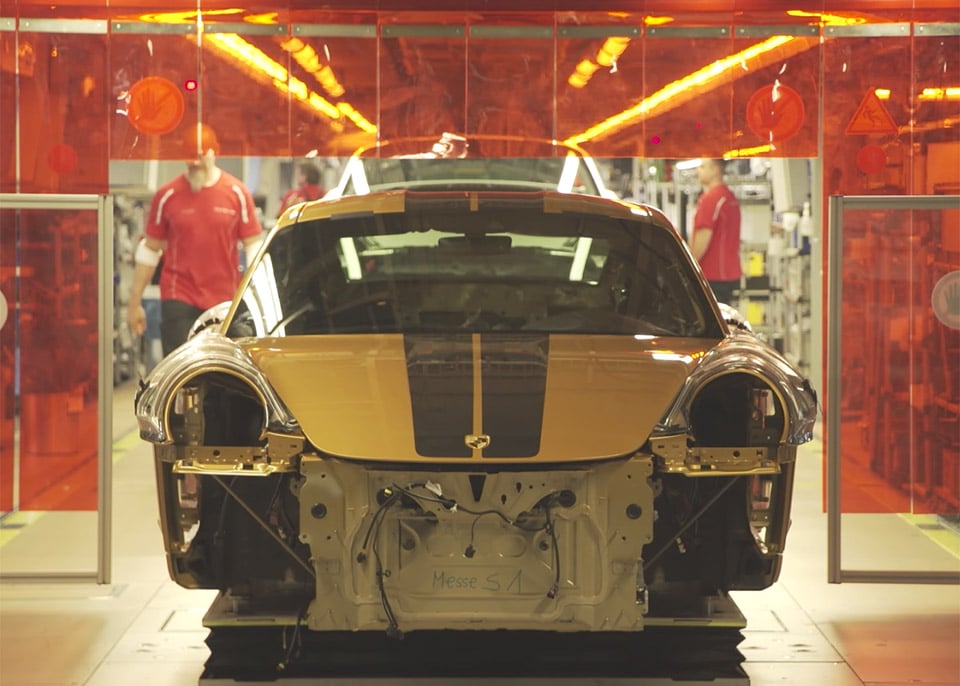 One of the coolest things on gearheads to watch on TV is How it's Made: Dream Cars. This show takes viewers inside of various factories where they make all sorts of awesome sports and luxury cars, and shows off. Porsche has offered up its own behind the scenes factory video showing the golden Porsche 911 Turbo S Exclusive Series being assembled.
The entire process is certainly cool to watch, especially the part the body and chassis come together, and we get a good view of that big flat six engine in the back. If you're wondering what those hard plastic shells are, they're designed to protect the body from damage during production.
I rather dislike the Exclusive Series' gold color, but it's still a very awesome car. I'd really like to see the GT2 RS being assembled on its own video.