2018 Mustang GT Does 0 to 60 in Under 4 Seconds
2018 | ford | ford mustang | July 25, 2017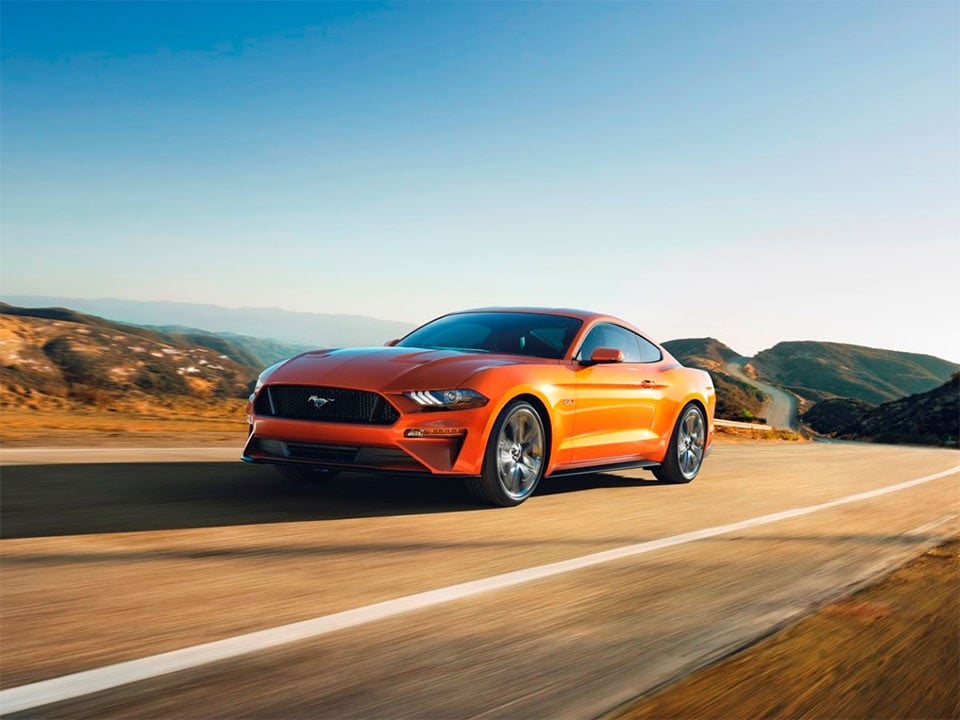 The 2018 Mustang GT is FAST. Ford is giving the car a boost in power and torque for 2018, with the 5.0-liter engine's new performance numbers coming in at 460 hp and 420 lb-ft. of torque. That's 25 more horses and 20 more lb-ft. than this year. To put the new figures in perspective, back in 2010 I owned a new Mustang GT fitted with an aftermarket supercharger that made less power, and the same torque.
When 2018 GT buyers fit their car with the 10-speed automatic transmission, they get paddle shifters and five selectable modes, including Drag Strip mode which can launch the car to 60mph in under 4 seconds.
To hit 60 MPH in under four seconds, buyers also need to opt for the new Performance Pack that brings sticky Pilot Sport 4 S tires to the mix. EcoBoost buyers also get a bump in torque for 2018, with an engine making 310 hp and 350 lb-ft of torque.