2017 Lexus RX 450h AWD Review: Creature Comforts, Hybrid Efficiency
hybrids | lexus | lexus rx | July 30, 2017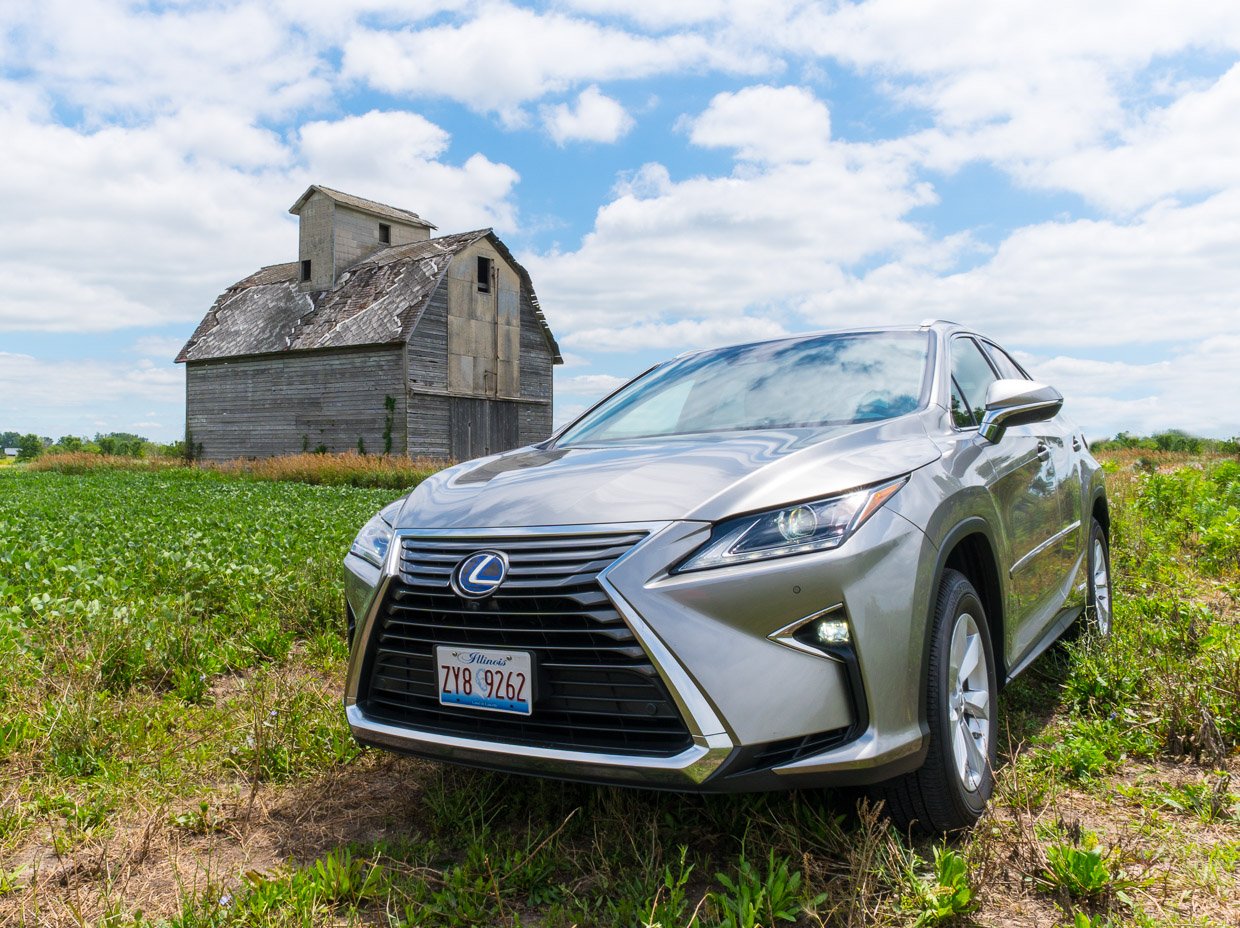 2017 Lexus RX 450h Hybrid

Engine: 3.5-liter V6 + Electric drive motors
Horsepower: 308
Transmission: CVT
Drive Configuration: AWD
0-to-60 Time (secs): 7.9
Top Speed (mph): 112
City/Hwy/Combined MPG: 31/28/30
Curb Weight (lb): 4740
Wheelbase (in): 109.8
Total Length (in): 192.5
Width (in): 74.6 (w/o mirrors)
Base Price (USD): $53,035
Price as Tested (USD): $57,274
A while back, I had the opportunity to drive the latest-generation Lexus RX series, and thought it was a dramatic upgrade from the prior generation. But the one variant I didn't spend meaningful time with was the hybrid model, the RX 450h. The 450h offers up all of the stylistic, handling, and feature upgrades of the other RX models, with the added benefit of better fuel economy, and more horsepower.
The styling of the RX is quite a bit more dramatic than its previous incarnation, and I'm a big fan of the change in direction. It's more aggressive, and just has much more personality than it did prior to its 2016 redesign. But just because it's aggressively styled doesn't mean that it's lost the classic Lexus DNA of luxury and comfort.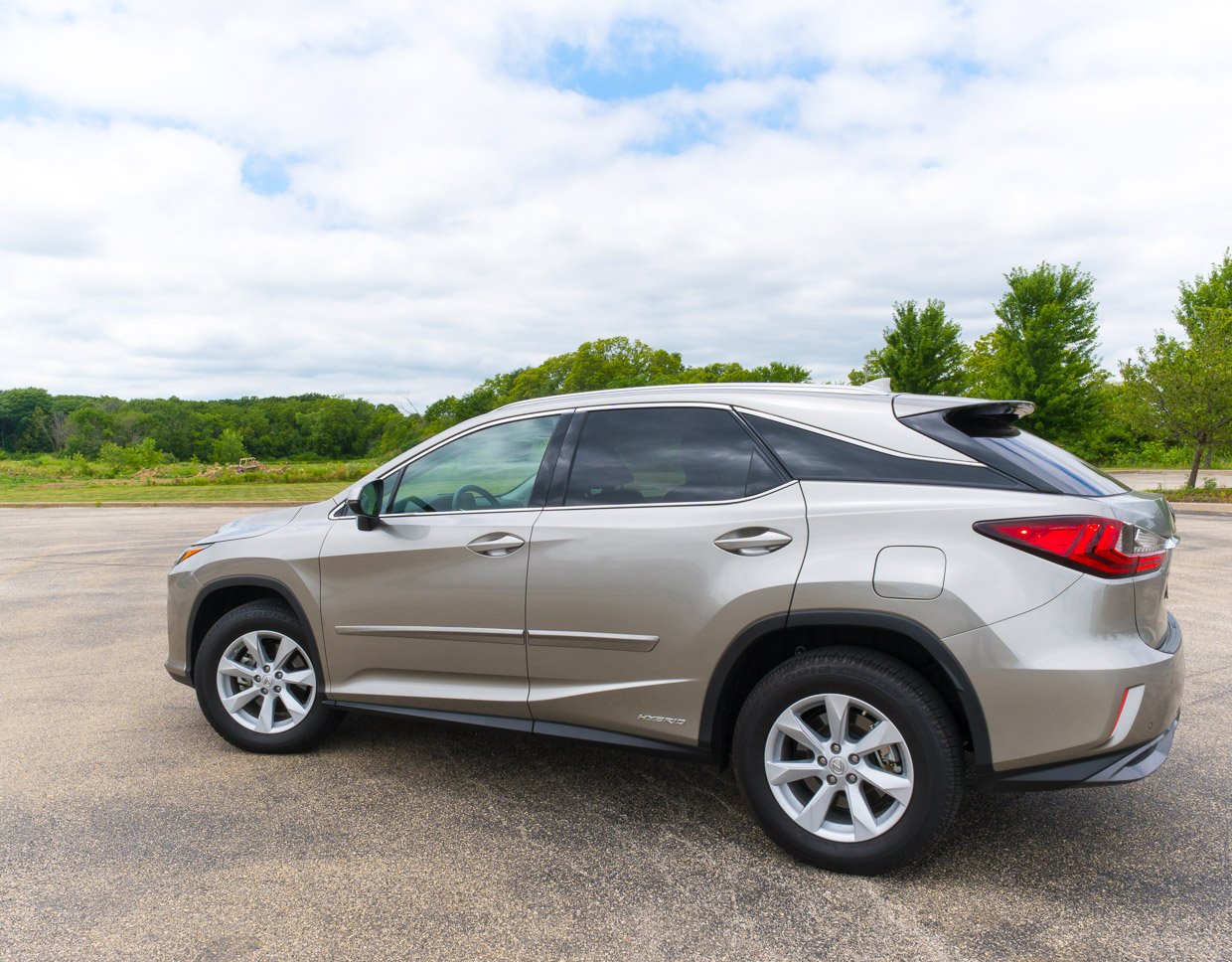 In fact, the RX 450h I had for the week was subjectively the quietest car that I've driven this year. And when the hybrid drivetrain is in electric mode, it's even more so. The ride is equally comfortable, isolating the cabin from shocks and bumps well, but without being mushy, which the prior generation had been. Still, I prefer the sharper suspension setup that's in the F-Sport trim, the arguably more masculine version of the RX.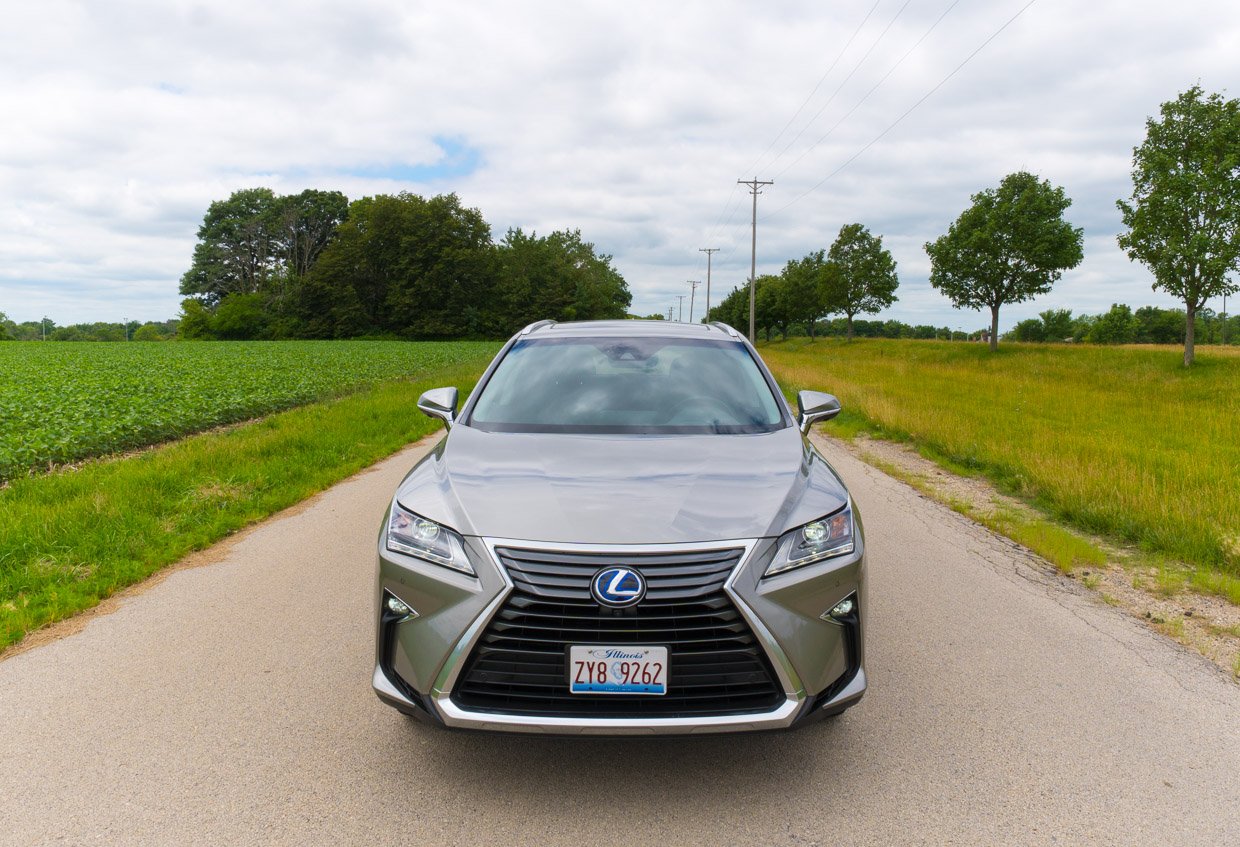 There's 308 total system horsepower on tap, and there actually three motors at work besides the gas engine. Two large motors drive the front and rear wheels, while the third, smaller motor is used to start the engine and works as a generator. Thanks to Toyota and Lexus' mastery of hybrid drivetrains, it's exceptionally smooth moving between electric and gas power. Lexus says it does 0-to-60 in 7.9 seconds, but I did a couple of stopwatch timed runs, and managed a sub 7 second time, so go figure. It's always nice when a car outperforms the manufacturer's specs.
The Atkinson cycle V6 and electric motors manage to provide 31 mpg in the city, 28 mpg on the highway, and a 30 mpg combined rating. In my week of mixed city and highway driving, I managed 28.9 mpg. That's about a 30% improvement over the conventional engine, which does 22 mpg combined, so over the course of a year, it could definitely save you a good deal in gasoline. It manages to be just as fast as the gas model, if not a little zippier from my experience, while still weighing about 350 pounds more for the hybrid drivetrain.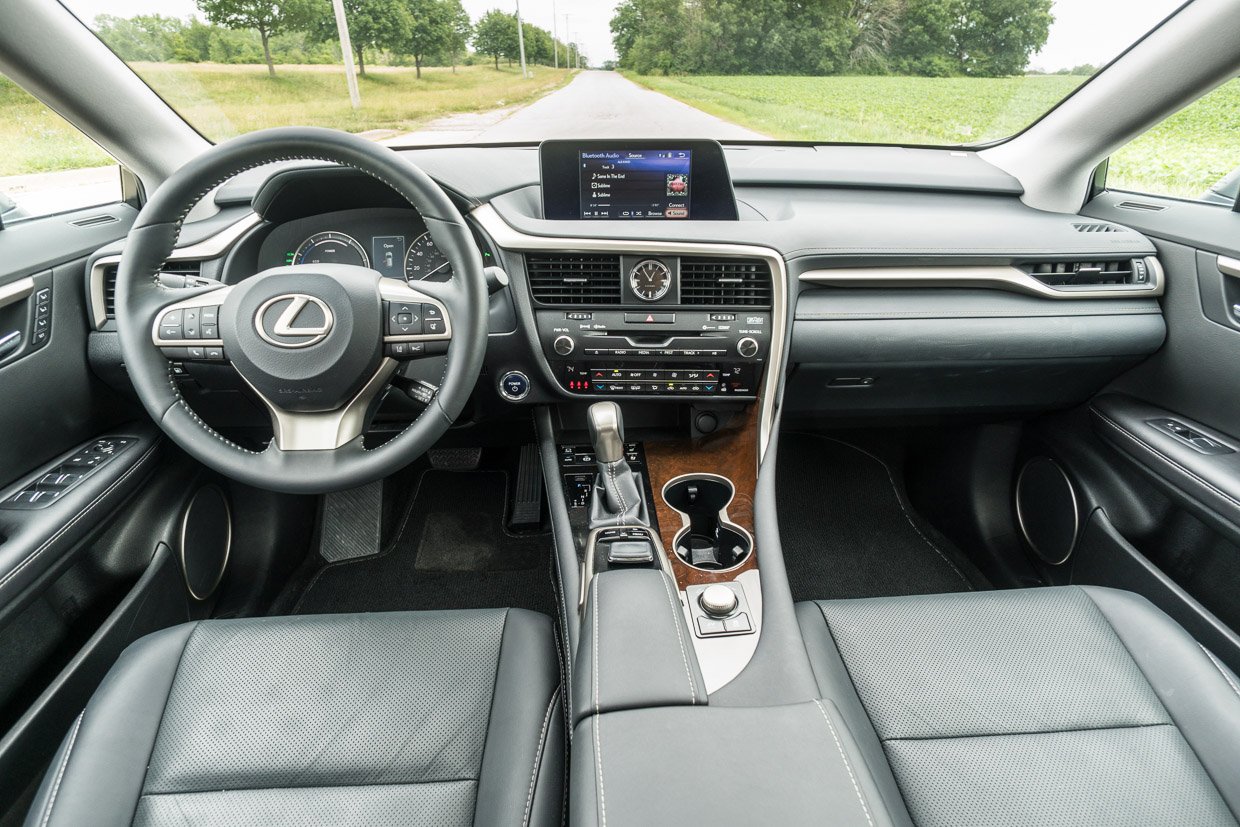 Inside, the RX offers an upscale environment, with real wood trim, and super comfy leather seats with great support, and soft surfaces which will keep you happy on long family road trips. Heated and ventilated front seats are standard, though sadly the rear seat passengers get no such warmth for their bottoms. There are options for power folding and reclining rear seats, and a panoramic glass roof, though my review car didn't include these features. There's also a heated steering wheel, which I didn't need on the 90º days I had the car, but would certainly be welcome during winters here in Chicago.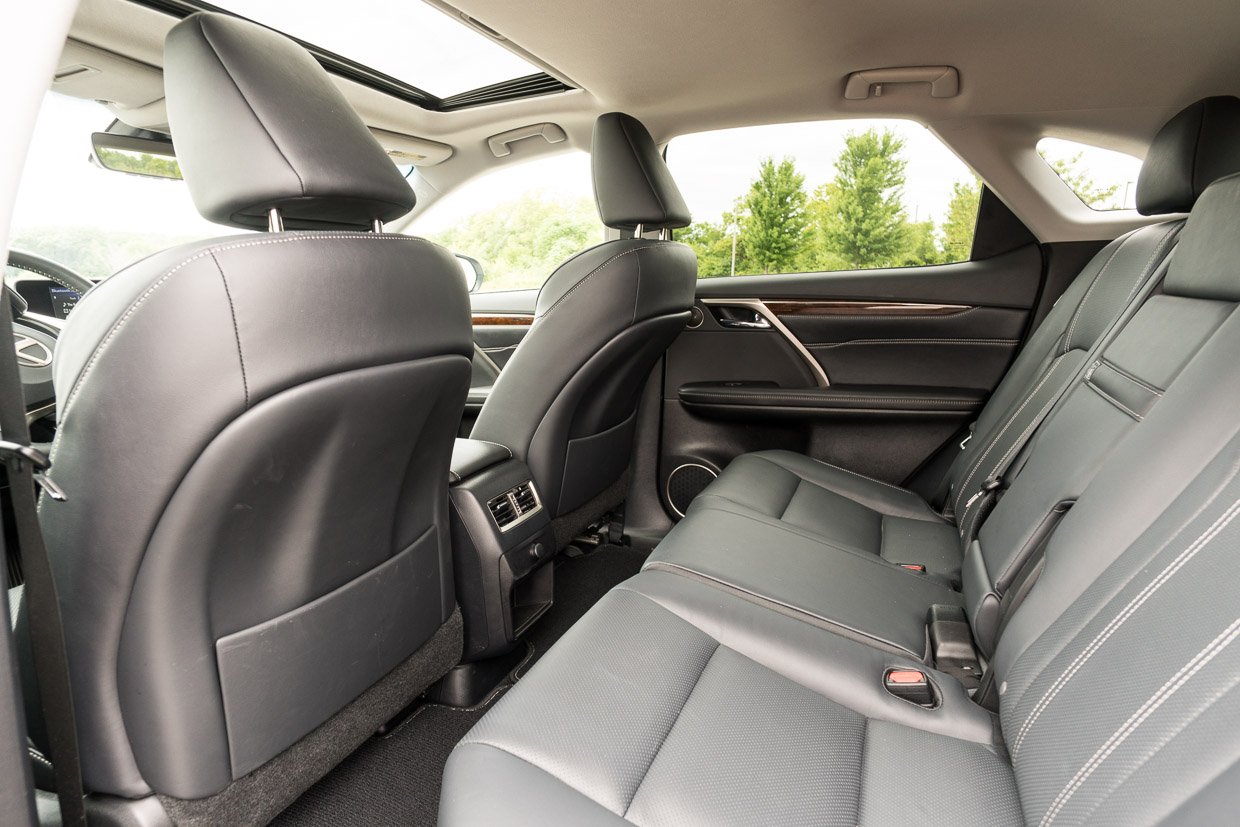 Cargo space is good, with 18 cubic feet behind the rear seat, and 55.9 cubic feet with the seats folded down. That's imperceptibly less than the 18.4/56.3 cubic feet on the gas models, an impressive feat since they had to stick a 37 kW battery pack somewhere for the hybrid system.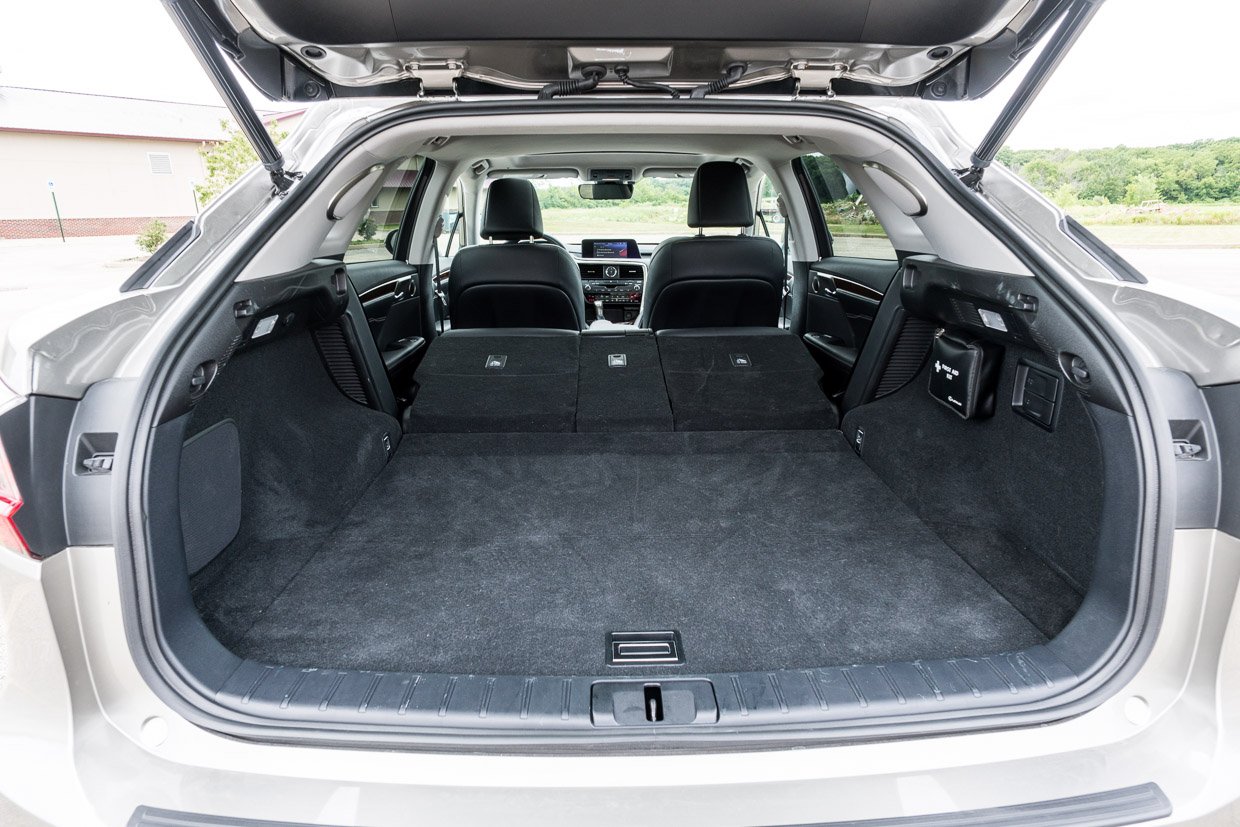 Beyond the rather mundane Lexus Enform infotainment system, there's plenty to like about the tech that's on board, which includes standard features like lane-departure alert with steering assistance, lane-keep assist, a pre-collision safety system which can detect pedestrians, intelligent high-beam headlights, and rain-sensing wipers. The dynamic radar cruise control system is at the top of its game, offering full-speed operation, and convenience for all kinds of highway journeys.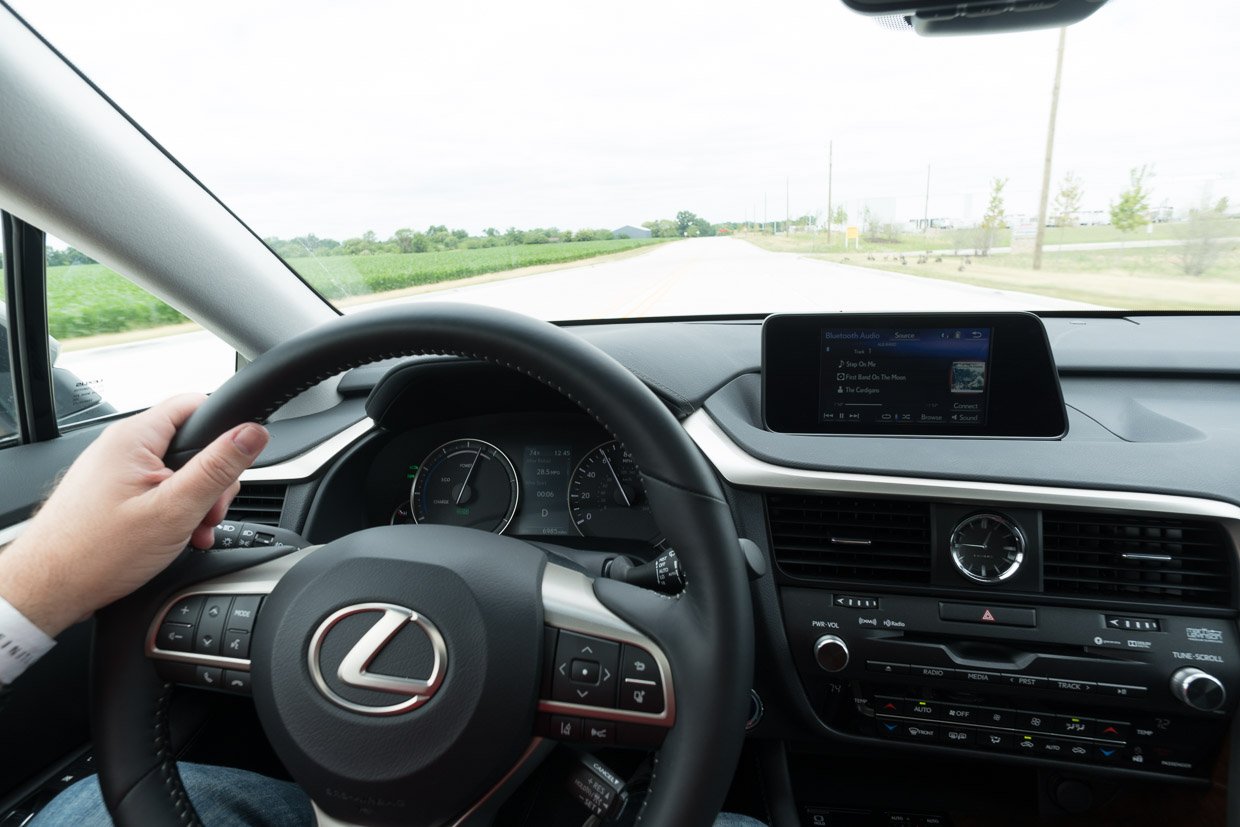 One day, I had an 80 mile highway trip that included everything from stop-and-go traffic, to curves, to wide open stretches, and I never had to touch the gas or brake until I got to my exit. Speaking of brakes, the RX also includes Brake Hold, which is a great feature most of us never knew we needed – but is actually quite nice. Basically, it holds the brakes for you once you come to a full stop, so you can just focus on the gas pedal when pulling away from intersections.
My vehicle was also equipped with an upgraded Mark Levinson 15-speaker audio system, which is worth every penny of its $1,080 price tag, especially when you consider that Mark Levinson home audio systems easily cost 20 times that much. It offers up crystal clear, distortion-free sound, and a massive soundstage with great imaging.
There's a whole lot to like about the 2017 Lexus RX 450h. The whole RX lineup rides and performs better than ever, has much more visual impact, offers a truly comfortable driving environment, and is still competitively priced with other luxury SUVs. With the 450h you get all of that, with the added benefit of fuel savings.