Racing a VW Van on Its Side
24 hours of lemons | mods | vans | volkswagen | VW | July 31, 2017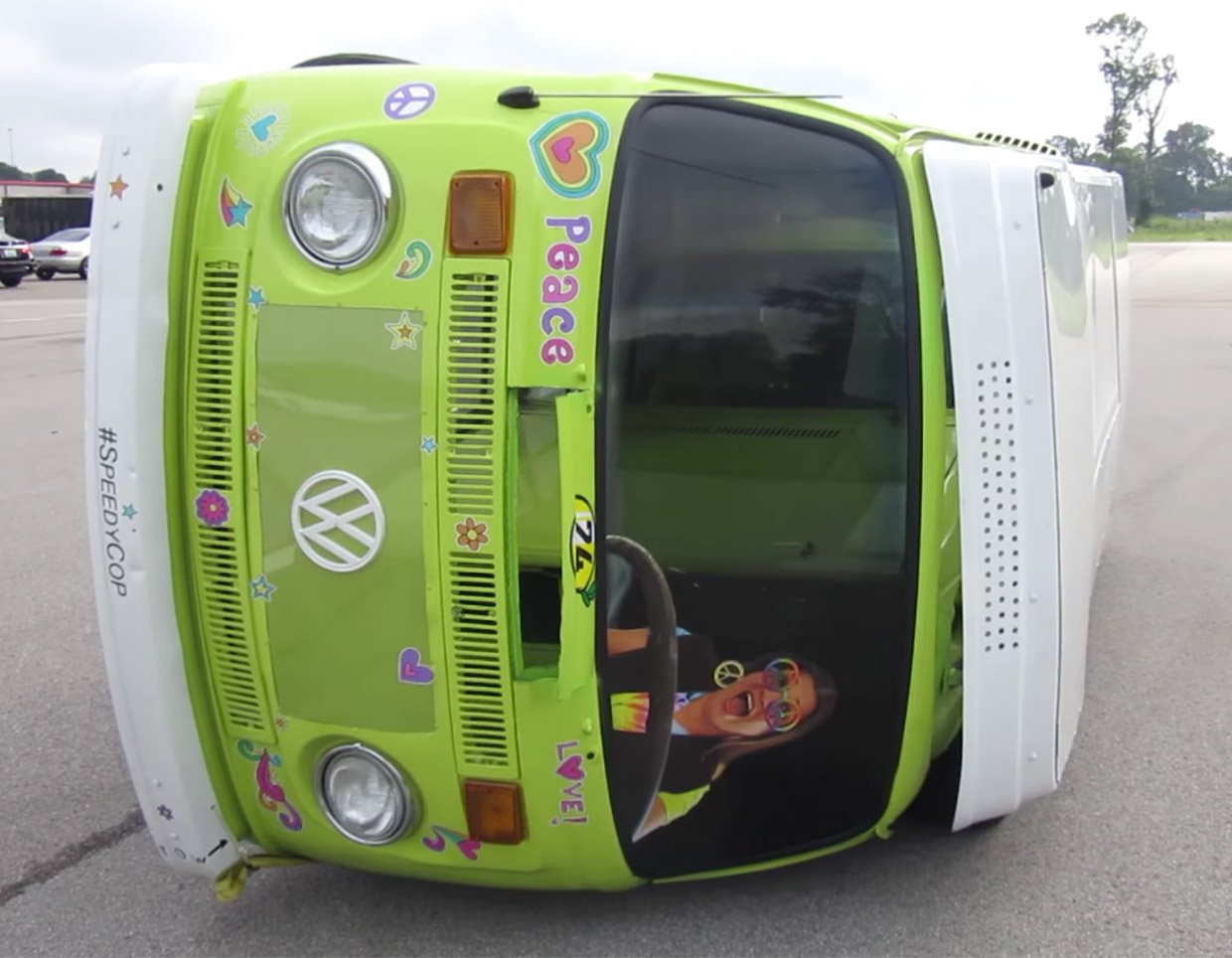 I keep meaning to attend the 24 Hours of Lemons. This real-life Wacky Races features a whole bunch of modded beaters that all started life as mass-produced, street-legal production cars. This year's most notable entry had to be the Trippy Tippy Hippy Van, a crazy customized Volkswagen van put together by Lemons legend Jeff Bloch, aka "Speedycop" and his gang of outlaws.
For this year's race, he decided to show up with a van that drives on its side. He started out with a Volkswagen Type 2 Westfalia camper van, but obviously, there was no way to actually turn the drivetrain sideways. So how did he make it work? Simple – his ACTUAL Lemons racer was an old 1988 VW Rabbit Cabriolet, which he planned on sticking INSIDE the sideways camper van. Problem solved.
Working with his build team, they cut out insides, roof, driver's side, and much of the bottom of the van, They then flipped it on its side and welded it to the Rabbit, which kept all of its wheels pointing towards the ground. Ultimately, they had to recreate a number of missing sections of the van to complete the illusion, but I think it's pretty convincing. I love the fake drivetrain on the bottom, which was done with Lexan sheets and 1-way vinyl decals, a technique they also used to provide visibility out of the front of the van.
Speedycop provides a complete walkthrough of the crazy van in the first video below, and then you can see it in action in the second clip. Amazing build, guys!