Subaru WRX STI Breaks 7-minutes on the Nürburgring
nurburgring | racing | subaru | subaru impreza | subaru wrx sti | time attack | July 31, 2017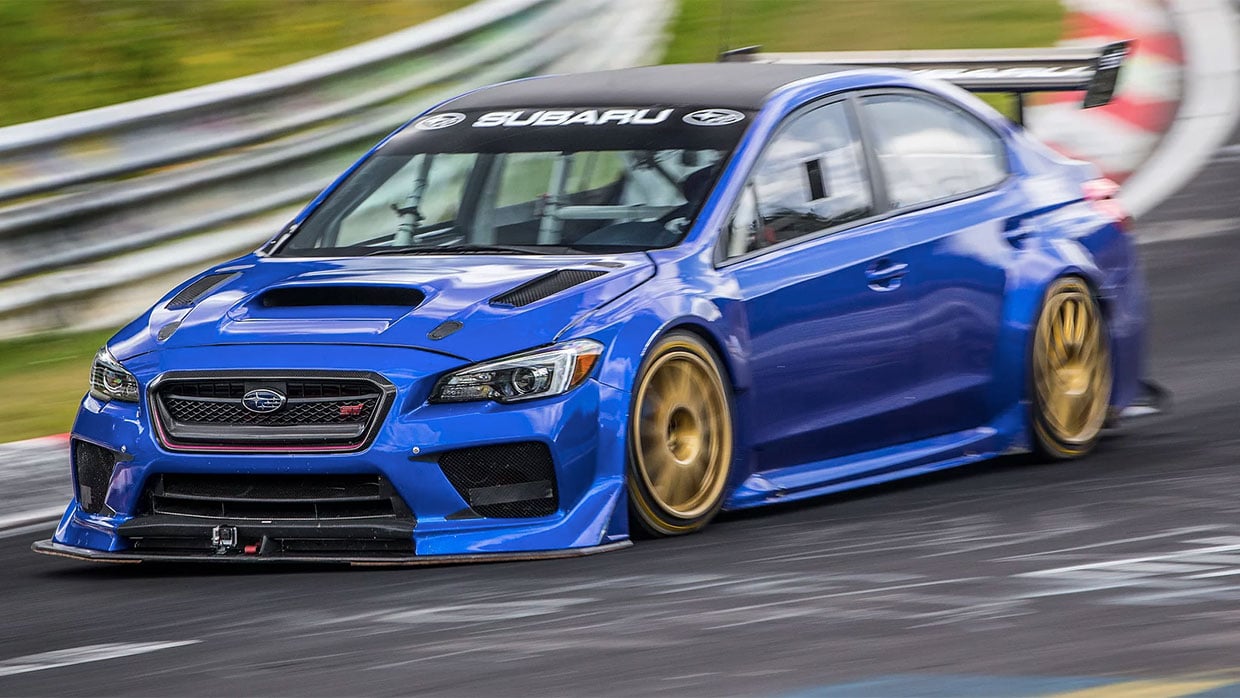 It takes some serious driving skill and the right car to go around the Nürburgring's Nordschleife course in less than 7 minutes. It's a feat that's only been achieved by a handful of production cars like the Porsche 918 Spyder, the Radical SR8, and the Lamborghini Huracan Performante. It's not something you'd think would be in the domain of a Subaru WRX STI.
Granted, the car in question here is the customized WRX STI RA NBR Special – a custom-built car that's had some serious massaging done by Prodrive, turning it into a proper time attack car. Still, it went around 5 seconds faster than a Dodge Viper ACR did it, and this was an officially-certified lap.
The one-off racecar started out with the same 2.0-liter, 4-banger Boxer engine found in the stock WRX STI, but this one has been amped up with 25 psi of boost to make more than 600 hp at 8,500 RPM. Custom aero bits added more than 650 pounds of downforce to the car, and it's got a full roll cage inside.
With pro driver Richie Stanaway behind the wheel, the car was able to go around the track in a mindbending 6-minutes, 57.5 seconds. That's the fastest ANY four-door car ever went around the Nordschleife circuit, besting the production Giulia Quadrifoglio by more than 34 seconds. That said, the Subie wasn't a production car, so that's not really fair.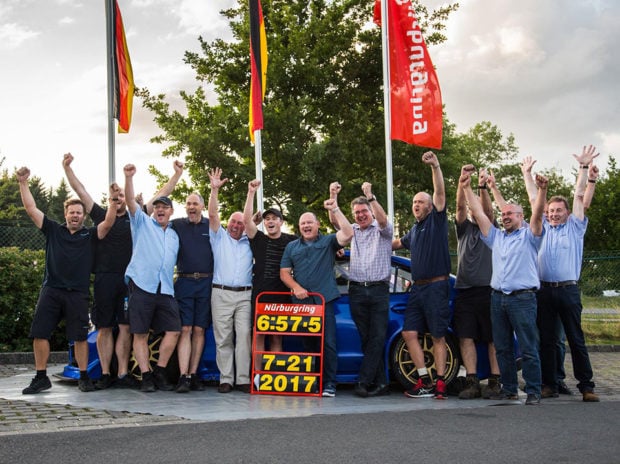 I'm hoping we get some footage of the lap sometime soon. I'd love to see what lines the driver took in order to turn in such an impressive time. For now, we'll have to settle for some footage of the car during its appearance at the Goodwood Festival of Speed: