Stunning Custom 1974 Alfa Romeo GTV for Sale
1974 | alfa romeo | auctions | bertone | ebay | Giorgetto Giugiaro | restomods | August 1, 2017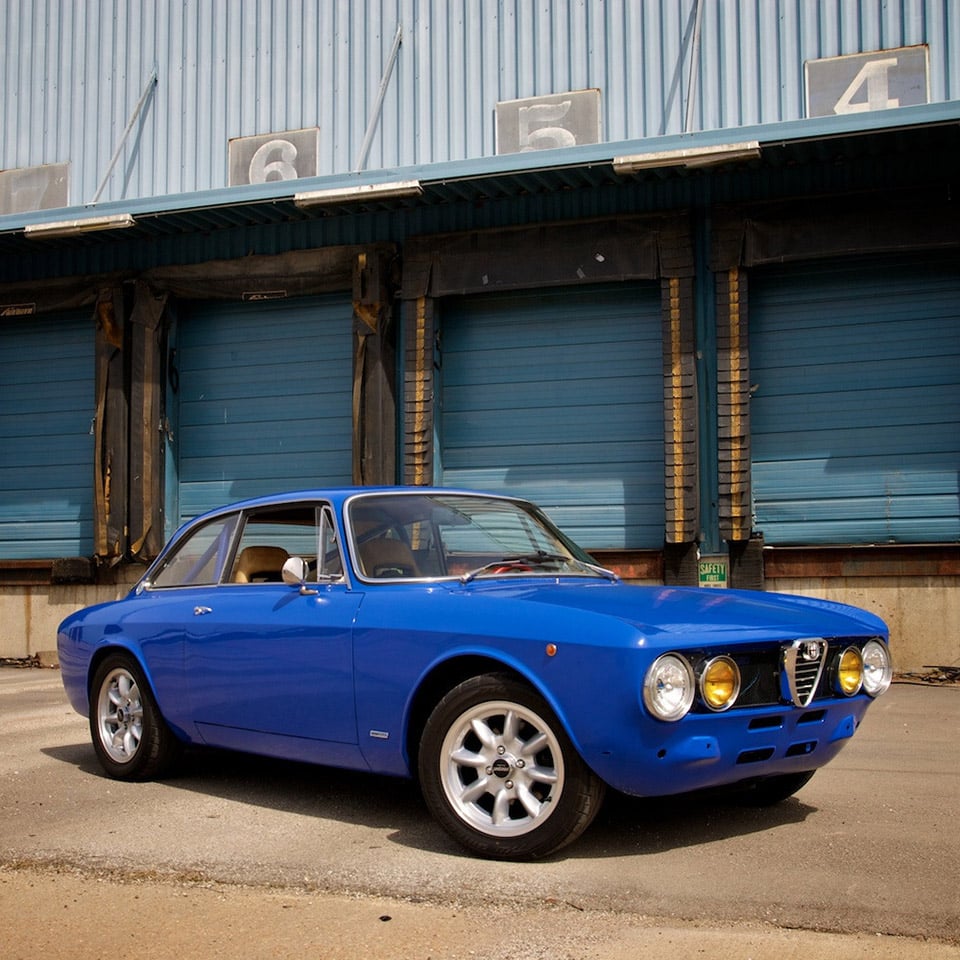 Of all of the Alfa Romeos ever made, I have to say I think the original GTV was the best looking. It might not have had the performance chops of Alfa's best cars, but it sure was pretty. It doesn't hurt that it was designed by the prolific and insanely talented Giorgetto Giugiaro while he was still working at Bertone. While you can still find a beat up GTV pretty easily, it's quite a bit harder to find a fully restored car – especially one that's this sexy.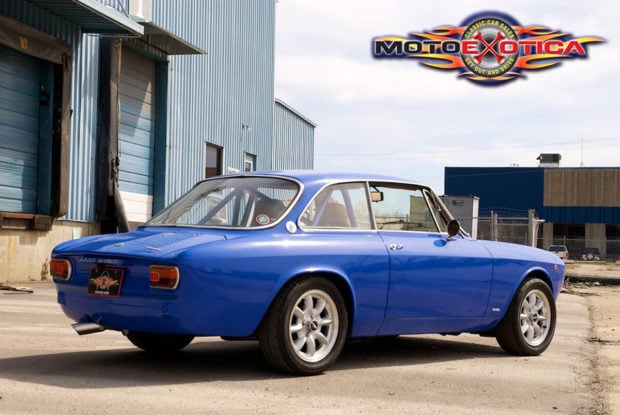 This 1974 Alfa Romeo GTV restomod was custom built by a serious Alfa fanatic, and looks wonderful wearing that rich LeMans Blue paint. The car was built in 2010, and has just 982 miles on the odometer (less than 500 since the rebuild was completed).
It's got a rebuilt 2.0-liter inline 4-cylinder engine, with dual Weber carbs, and a close-ratio 5-speed manual gearbox. It's also got disc brakes at all four corners, and rides on 15″ Panasport alloy rims, wrapped in Bridgestone Potenza rubber.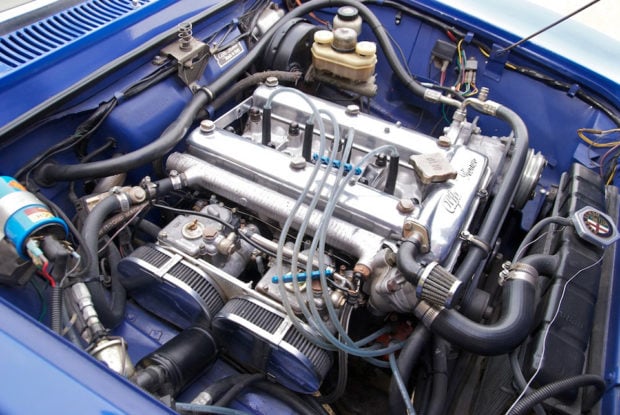 Inside, it's been tricked out with beautiful custom leather upholstery, though I'm not too crazy about the red accents. There's also a modern stereo system, so this car is meant to be taken out on the road, not just looked at in a collection.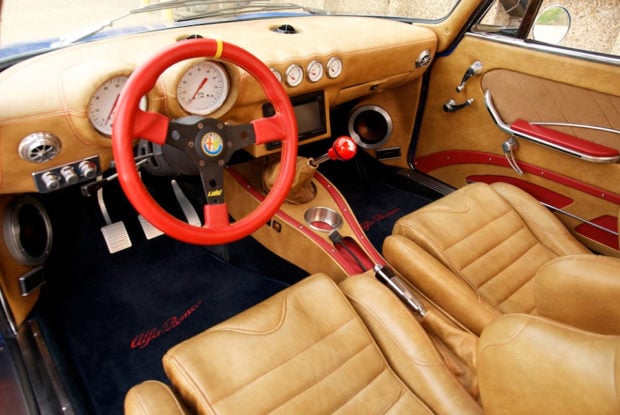 If you're interested in securing this awesome ride for yourself, it's available for sale over on eBay with an asking price of $36,500(USD) from St. Louis, Missouri dealer MotoExotica.