Bentley Continental GT V8 Galene Edition by Mulliner
bentley | mulliner | August 3, 2017
Frankly, I already think that Bentleys have a boat-like quality about them, so it's not much of a stretch to think that the British luxury car maker is showing off a model that was "inspired by the finest luxury yachts."
This limited-edition Continental GT V8 convertible has been upgraded and customized by Bentley's Mulliner division, and really does look like a yacht for the land. It's been painted in an opulent Glacier White paint, with Sequin Blue accents, and has a dark blue fabric roof, though for some reason, we don't get to see that in any of the photos. It looks particularly great riding on those big 21″ propeller wheels.
Under the hood, you get the same 4.0-liter V8 found in other Continental GT V8's, which generates 500 hp and 487 lb-ft. of torque. Inside, buyers will be treated to exquisite materials like linen, camel, brunel, and portland. I have no idea what three of those four materials are, but I know I can't afford any of them.
There's a fancy pinstripe walnut material, which turns up on the center stack and console, and looks really amazing in the trunk. Plus, the front fascia panel features a handpainted illustration by artist Jaume Vilardell.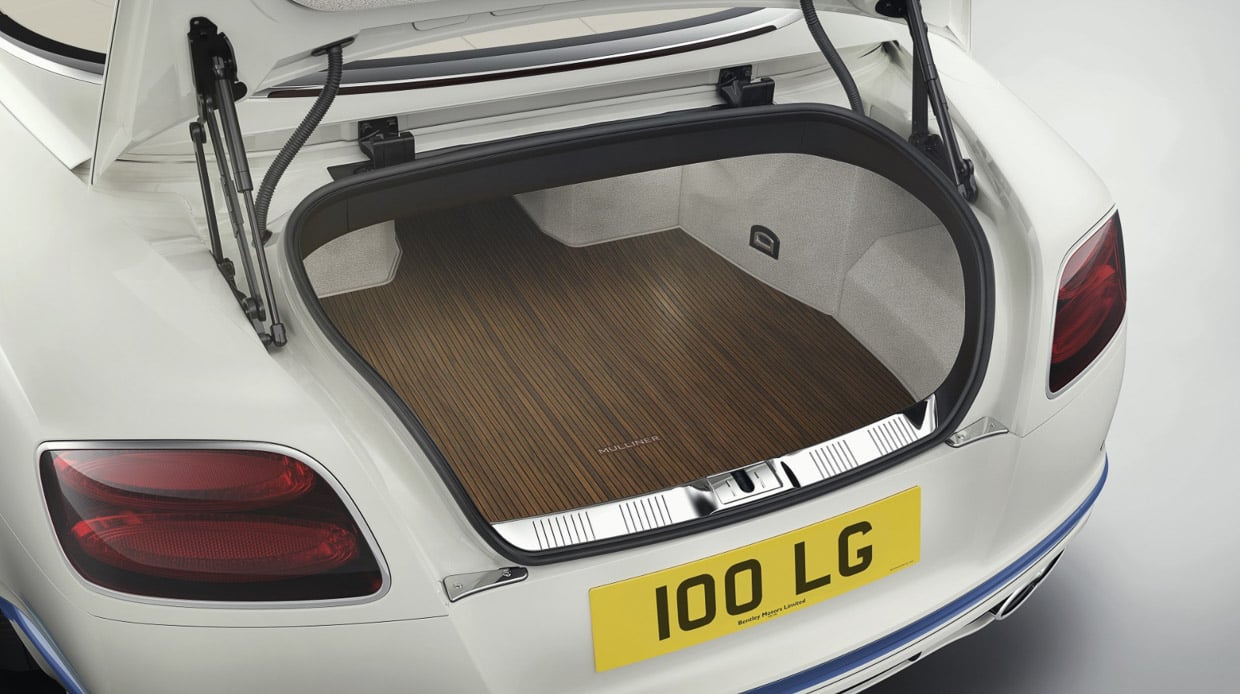 Bentley and Mulliner will make just 30 of the Galene Edition Continental GT, and haven't mentioned how much they'll cost. With a base Continental GT convertible going for $198,500, they're certainly not going to be cheap.