Concepts from Future Past: 1982 Ford Ghia Brezza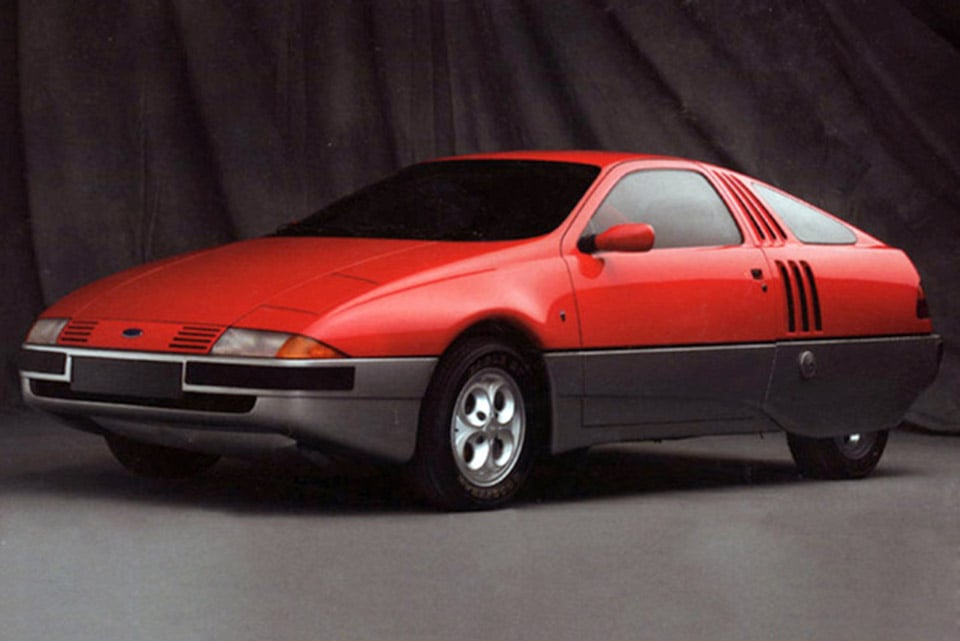 The 1980s kicked off a rather long era of unappealing cars – especially from the big-three US automakers. Sure, there were a handful of cool cars made between 1980 and 2000, but not many. One of the more interesting concepts to emerge during the era was the Brezza, which was jointly designed by Ford and Ghia, and emerged at the 1982 Turin Auto Show.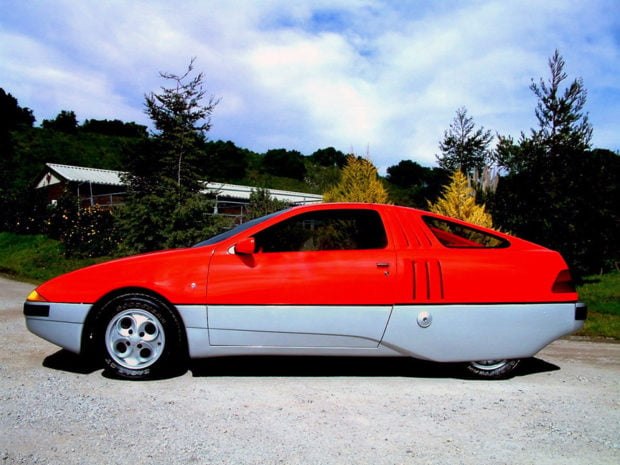 While its sweeping profile and covered rear wheels were somewhat similar to the Honda Insight that would come in 1999, I much prefer the styling of the Brezza, which frankly looks a bit like they took an early Fox Body Mustang and just rounded out all the sharp corners. Its rear end even looks like a fastback. However in the case of the Brezza, the car was more like a Pontiac Fiero, since it was a 2-seater with a flat rear window.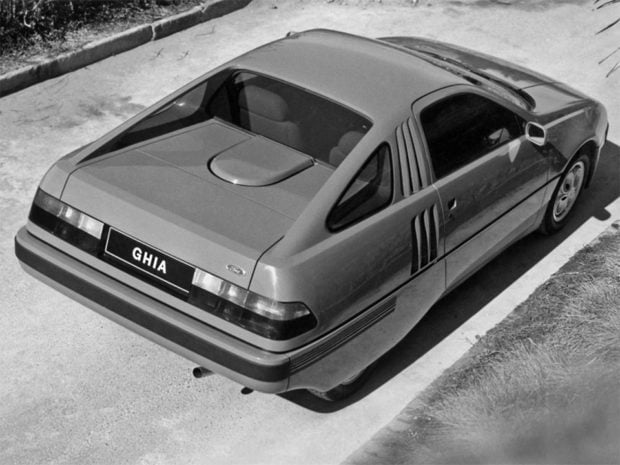 The one-off concept packed a 1.8-liter supercharged engine from a Ford Escort, placed in the mid-rear of the car, complete with its transaxle and suspension. Its chassis, on the other hand, was derived from the rather ghastly Ford EXP.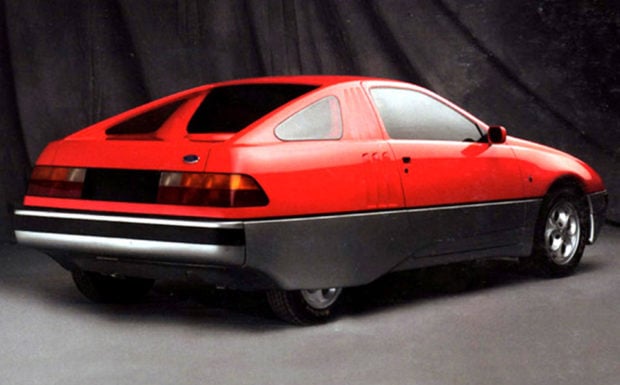 The Brezza has one other significant claim to fame. Apparently, it was the first vehicle ever from a major manufacturer to be designed top-to-bottom by a woman. Carrozzeria Ghia designer Marilena Corvasce was responsible for the car's slippery, aerodynamic styling.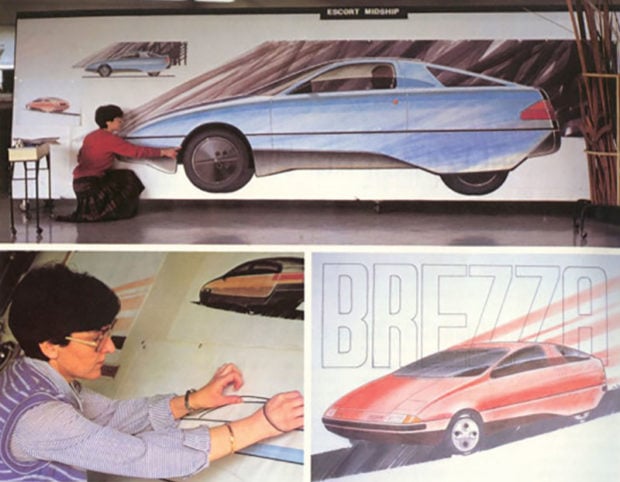 This unique concept car actually does drive, and is still around. As far as I can tell, it's still for sale over at Scott Grundfor Co.