Devolro KingDavid Super Truck Is Ready to Take on Anything
devolro | off-road | rugged | toyota | toyota tundra | August 7, 2017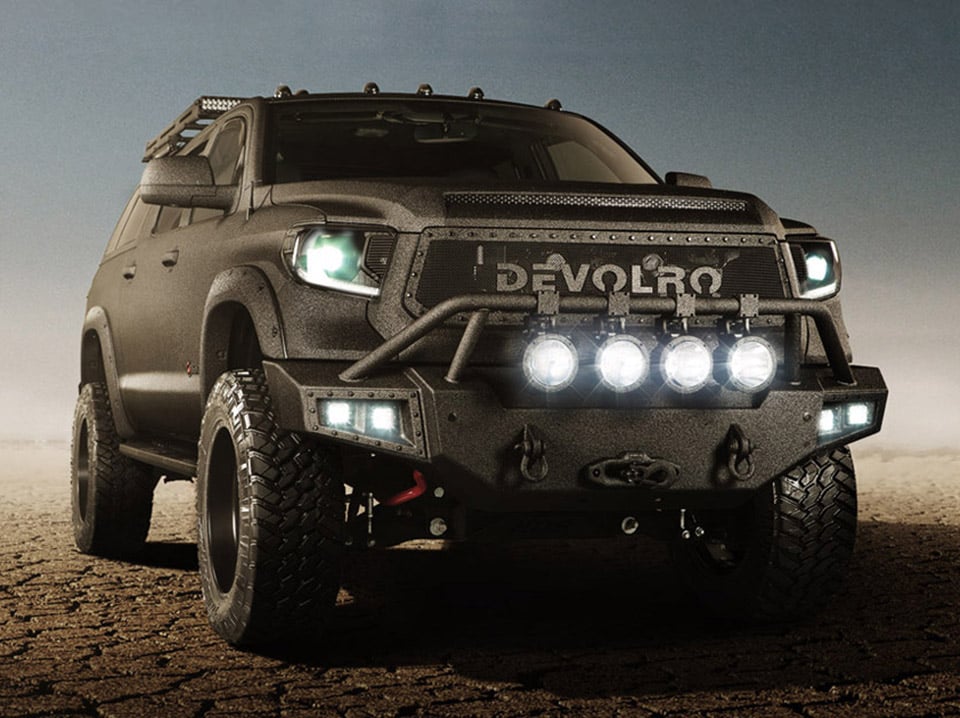 Whether you're a diplomat, an oil baron, or simply wealthy and paranoid, you need a vehicle that can survive a hostile attack. Look no further. Custom vehicle maker Devolro has got your covered with its KingDavid armored super truck. This Toyota Tundra-based monster is designed for power, personal safety and luxury all in one.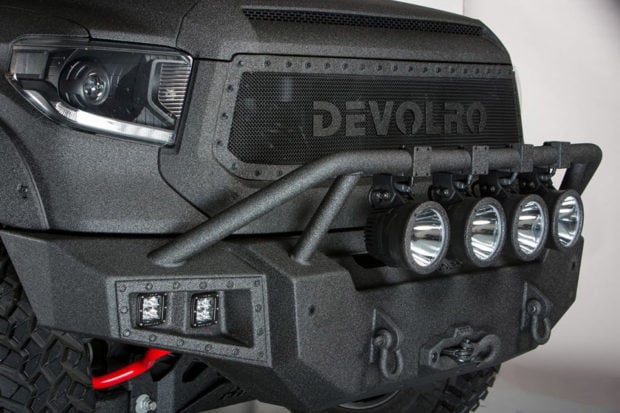 Outfitted with B6 grade armor, the KingDavid is designed to protect its occupants from gunfire, grenades, and even reduce risks in a bomb blast. Its windshield is made from 42 mm bullet-resistant transparent armor, while its power windows have composite ballistic opaque armoring. The vehicle's body uses an anti-ballistic composite material and steel to protect from all sides, including underneath. Its doors and frame have been reinforced, and its fuel tank is shielded in composite armoring material. In addition, it's got upgraded bumpers, rides on run-flat tires, and its tailpipe has a mesh protection to prevent foreign objects from being placed in it – so no more worries about kids sticking bananas there.
Since it's based on a Toyota Tundra Crewmax, you know the underlying truck will be as durable as they come too. Devolro's significant list of upgrades include custom fender flares, a stainless steel skid plate to protect the engine, transfer case, and transmission, a 9500 lb Warn winch, bi-xenon headlamps, LED fog lights, smoked LED taillamps, and a cool 60″ wide LED tailgate bar that can "scan" in amber, white, or red.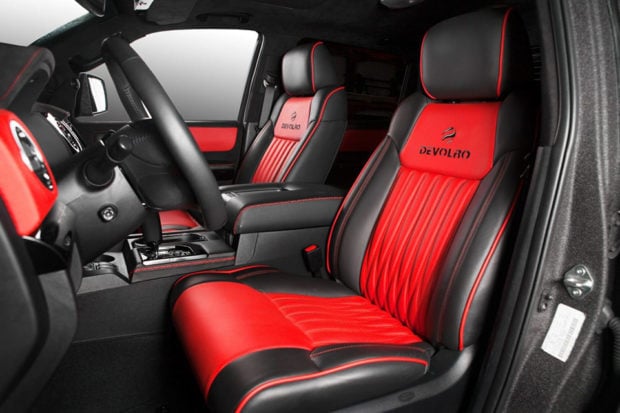 All of this protection doesn't come cheap, with the Devolro KingDavid going for $199,500(USD) to start. But if I really needed to be protected from threats on a daily basis, I can't imagine a vehicle I'd rather be in than an armor-plated Toyota Tundra.