Nikola Zero Electric UTV Packs Up to 555 hp
atv | nikola | nikola zero | off-road | August 21, 2017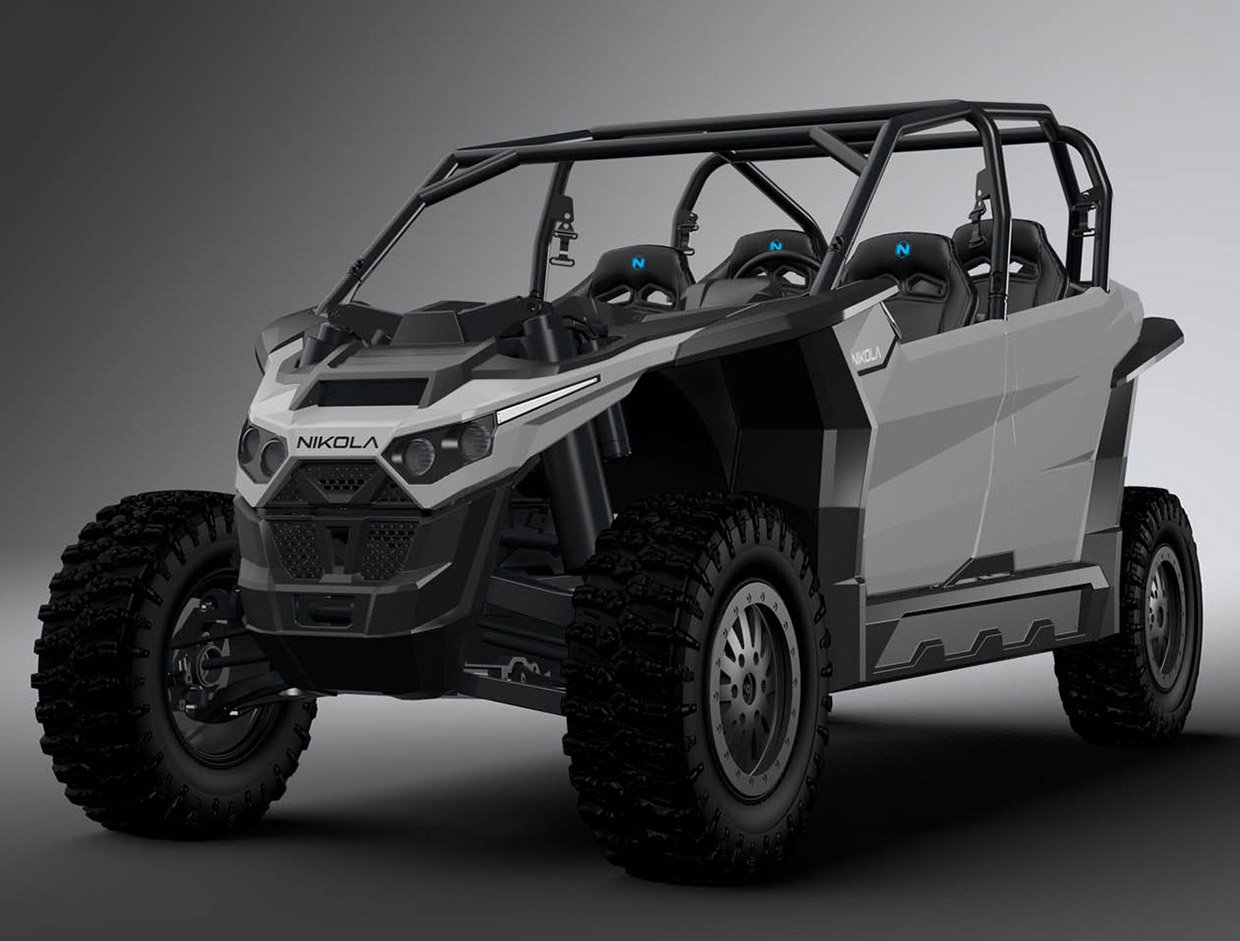 If you're looking for truly off-road capable vehicle that also happens to be crazy fast, there aren't too many choices. But the Nikola Zero aims to change that, with a rugged all-terrain vehicle with an all-electric drivetrain that's as powerful as many high-end sports cars.
Built with a similar look and capabilities to the 4-seat RZR UTVs made by Polaris, this bad boy has massive 32-inch tires, bead-lock wheels, 20″ of suspension travel in both the front and rear, and 14.5″ of ground clearance. In other words, it can handle just about any terrain you can throw at it. And despite weighing more than twice as much as its gas-powered competitors, this thing is crazy fast, with an estimated 0-to-60 time of 3.9 seconds in its quickest variant.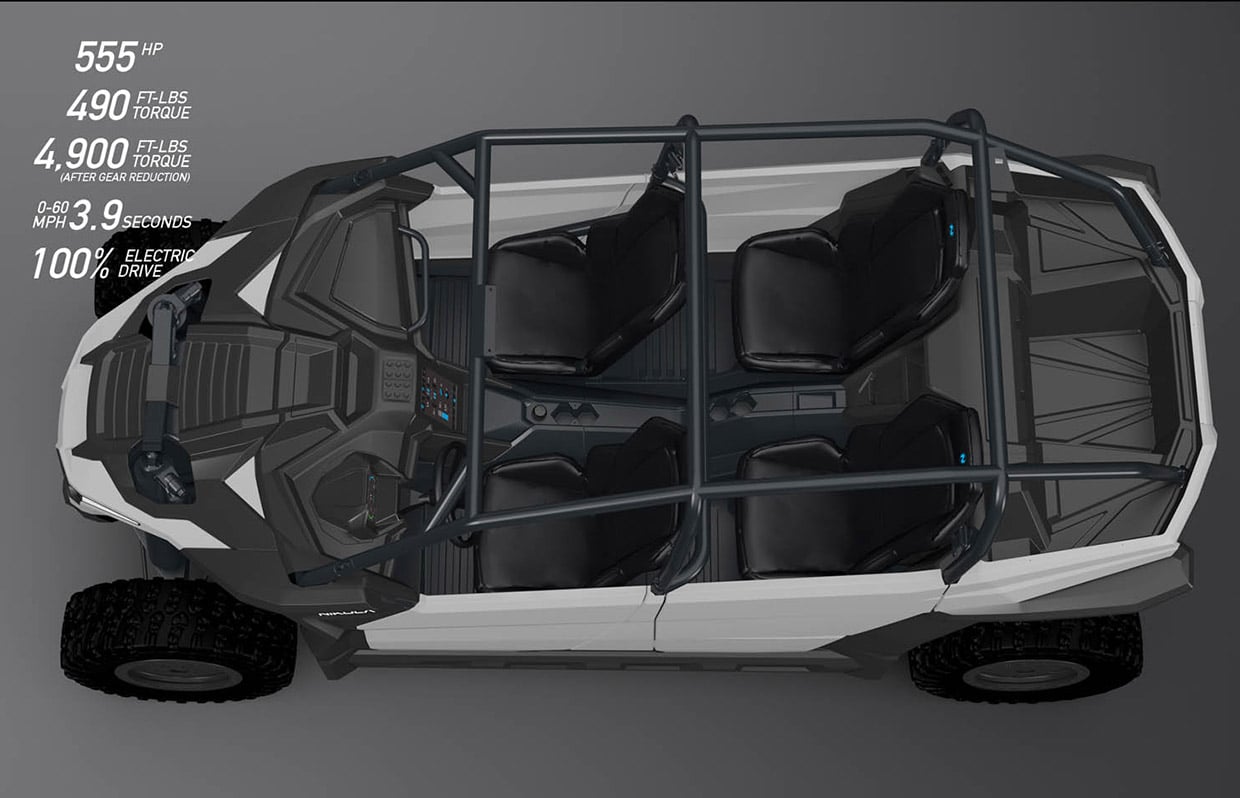 Nikola plans to offer the Zero with both a 415 hp and 555 hp four-motor drivetrains, which can produce up to 490 lb-ft. of torque – before gear reduction (which results in a mind-blowing 4900 lb-ft. of torque when needed.) It's even got a torque vectoring system to improve cornering response, and that's before you add on the optional rear steering system. Depending on which battery pack you go with (75, 100, or 125 kWh), it can go between 100 and 200 miles between charges. And lest you worry about frying that electric drivetrain in the dirt and crossing streams, it's IP67 dust and waterproof.
The company expects to start taking orders in early 2018, with the base model going for as little as $35,000(USD). That's a whole lot for a UTV, but a total bargain for a 400+ horsepower sports car that can crawl over boulders. A $750, fully-refundable deposit will reserve your very own Nikola Zero.