Concepts from Future Past: BMW Just 4/2
1990s | 1995 | bmw | August 24, 2017
---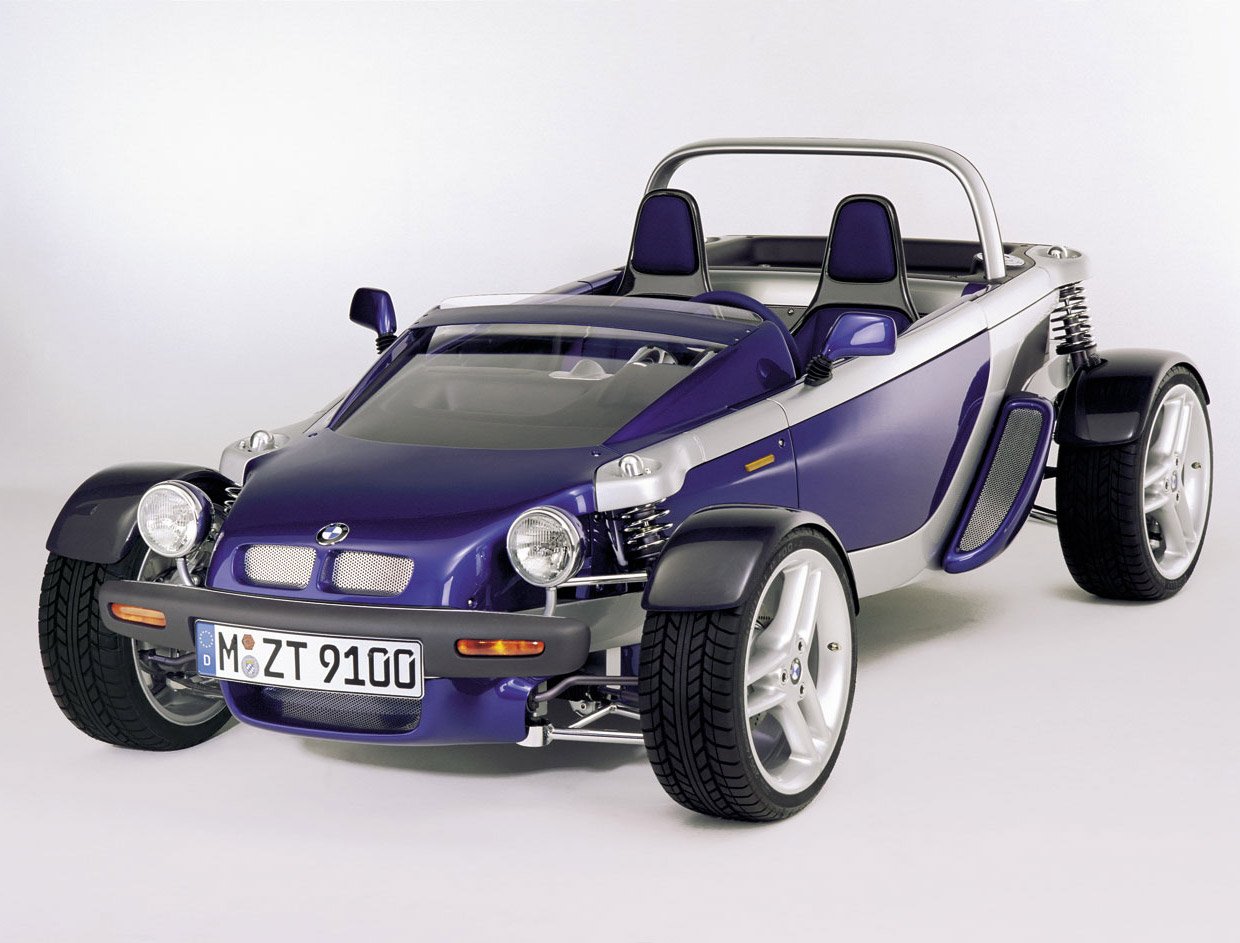 BMW just dropped a drop-dead gorgeous roadster with its new Z4 Concept, so I thought it might be fun to look back at another 2-seater designed by the German automaker for this edition of Concepts from Future Past.
The BMW Just 4/2 was actually the winner of a internal design competition at BMW back in 1995. The car was based on a concept by Royal College of Art graduate Robert Powell, who worked with a team of BMW engineers to turn his idea into a working prototype.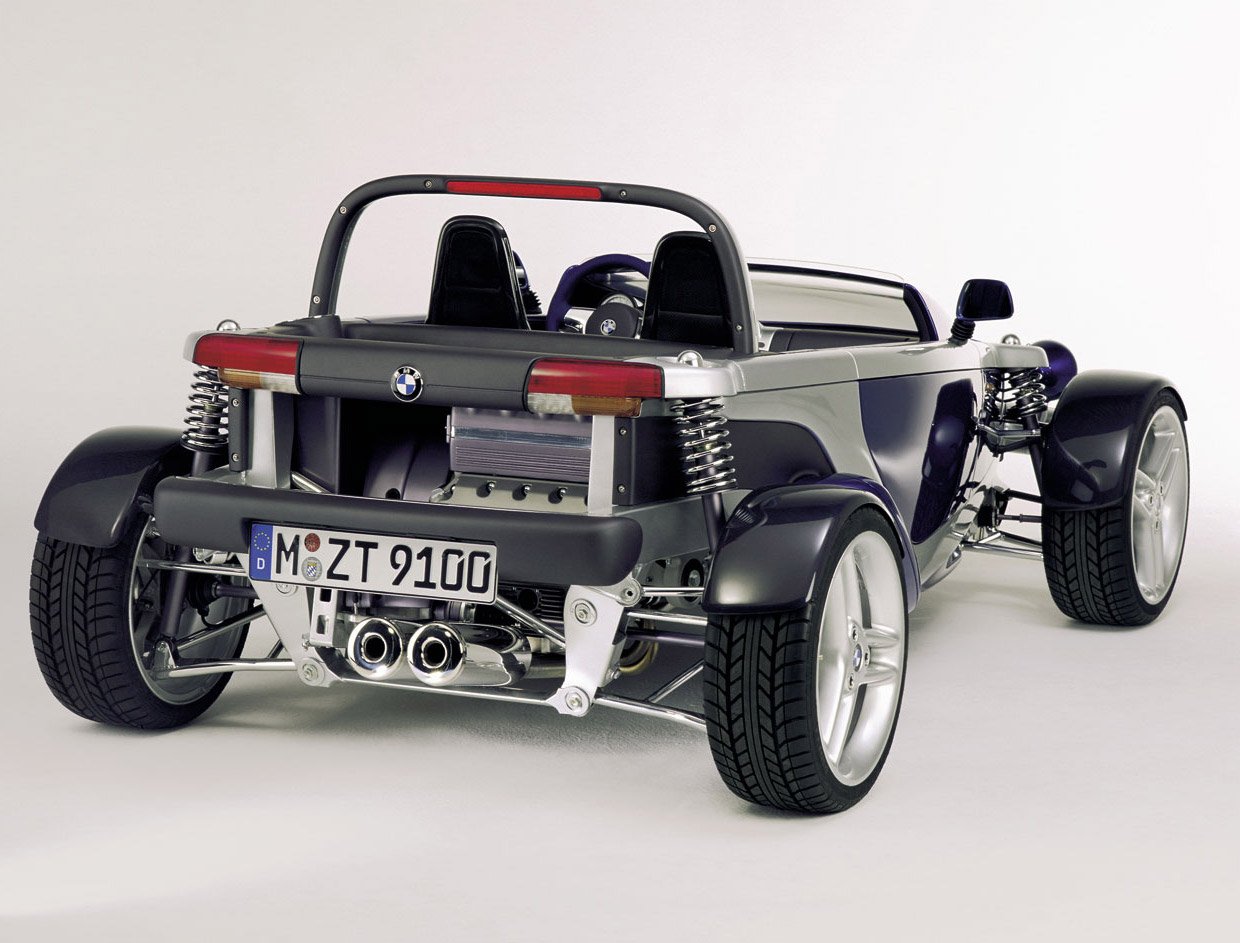 The roofless Bimmer was more like a buggy or Polaris than a street-legal car, but it certainly looked like fun. It was powered by a 1.1 liter BMW motorcycle engine which was mid-rear mounted, and was lightweight enough to be able to hit 60 mph in about 6 seconds.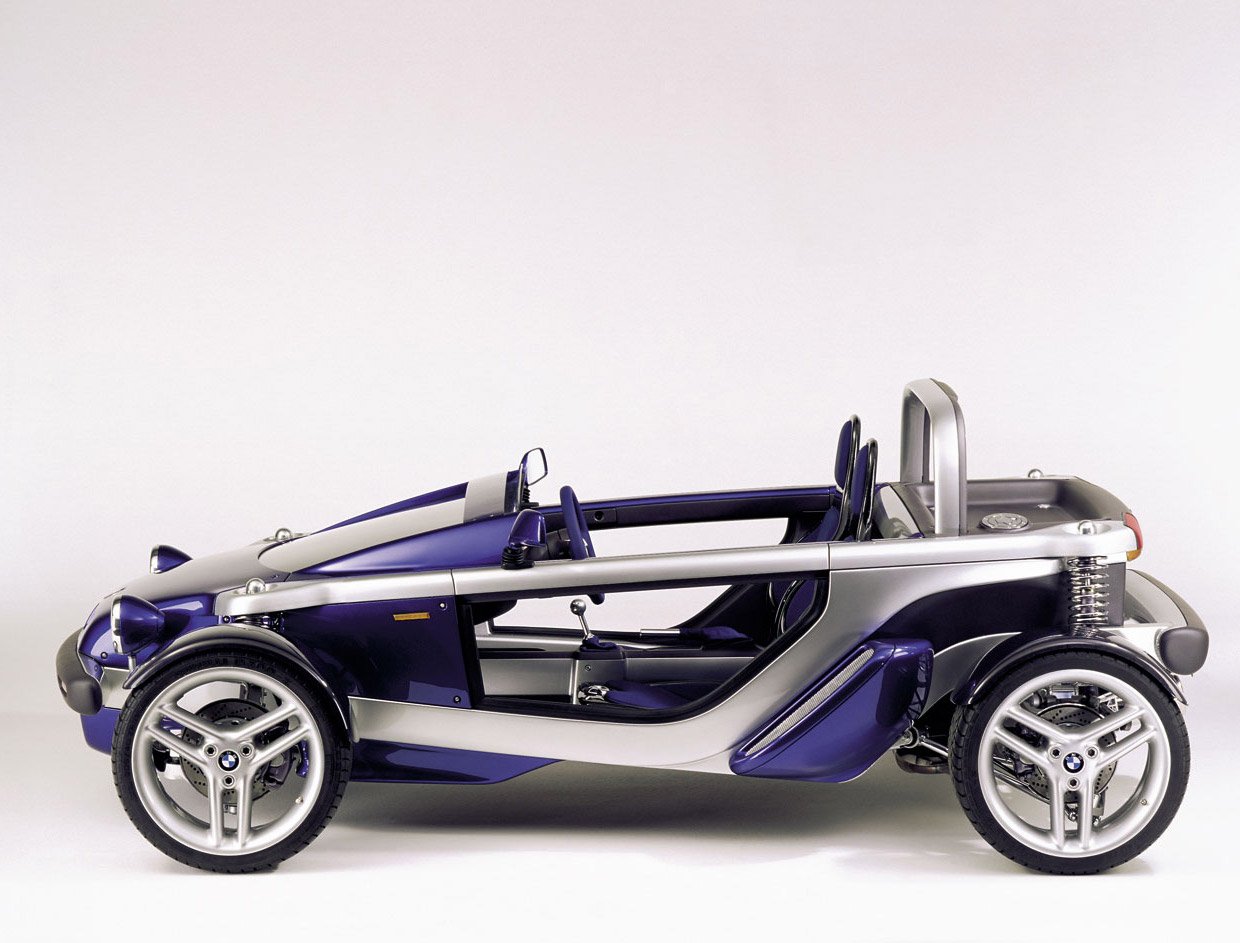 You'll notice that in some of the pictures it has sides, and in others it doesn't. That's because its door panels were removable, which not only reduced weight, but gave it more of a true open-air feel.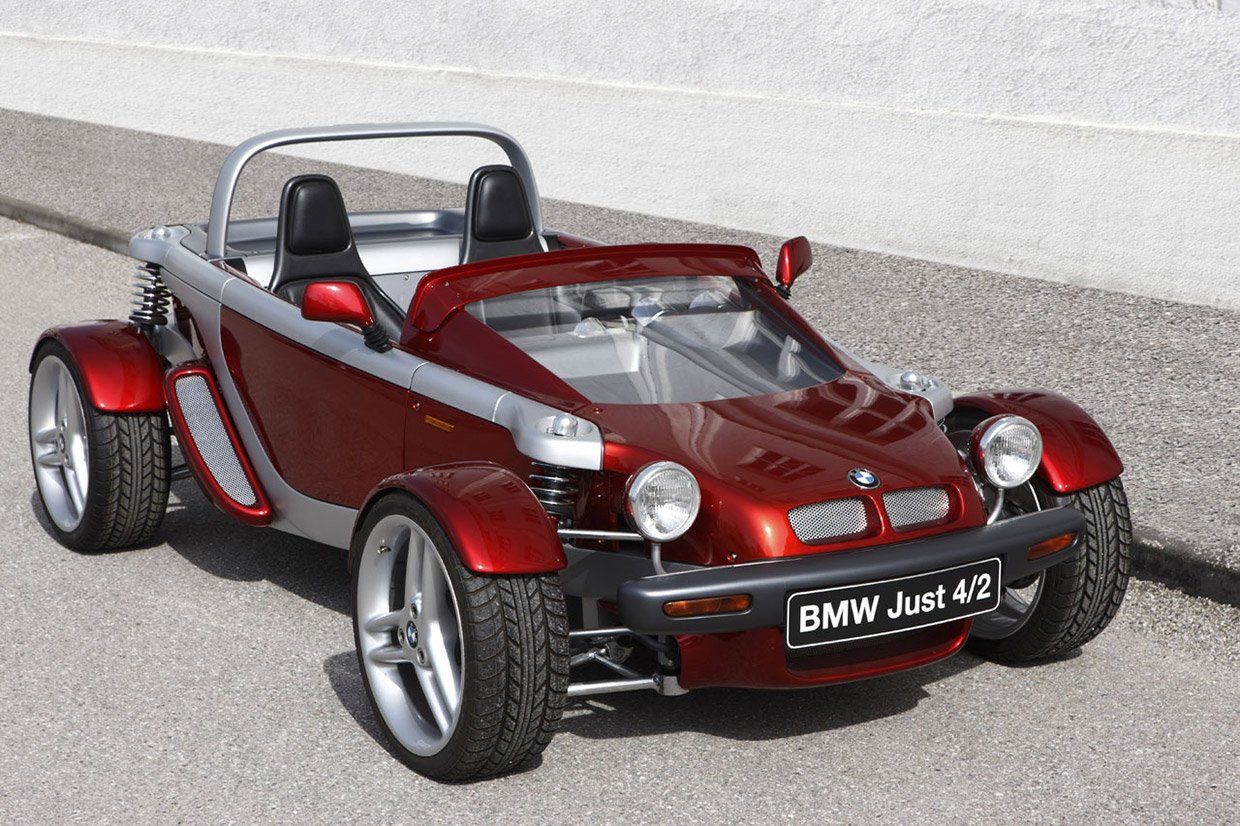 Obviously, nothing ever came of production for the Just 4/2, but here's a fun video of one of the prototypes in action for your enjoyment, complete with a driver in a truly silly looking "futuristic" helmet.