This 1/3rd Scale R/C Truck Is Almost as Big as a Smart Car
expensive | remote controlled | toys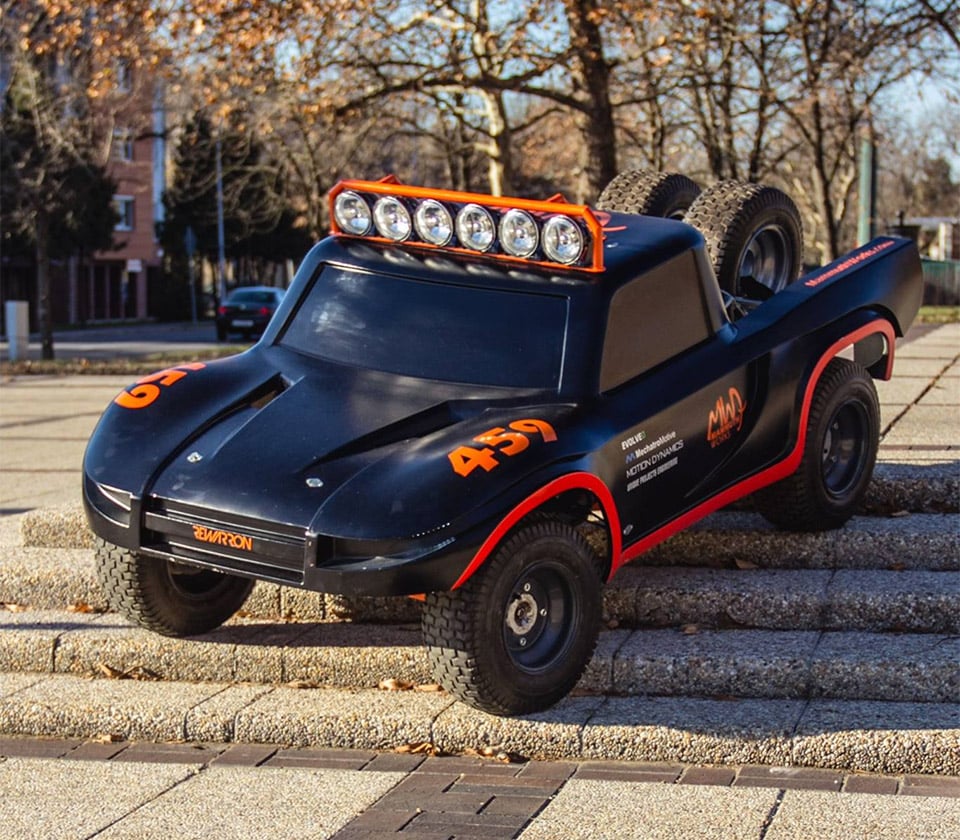 While most of us would rather have an off-road truck we can actually sit in and drive, something like a Toyota Tundra TRD Pro, a Ford Raptor, or a Chevy Colorado ZR2 will cost you $40K to $50K or more. On the other hand, this seriously capable 4×4 truck costs just over $5000. So if you look at it that way, it's a bargain.
MammuthWorks created the Rewarron – a ginormous remote-controlled truck which measures in at 78.5″ long and 35.4″ wide – or about 33% of the size of a real trophy truck. Its weight isn't exactly to scale, but at 220 pounds, it's still a beast as R/C cars go.
It's driven by a 4-stroke, 270cc 1-cylinder engine, and has a full working J-Arm suspension up front, with a solid axle in the rear. Its dampers are filled with oil, and it has oil disc brakes as well to ensure you don't crash your pricey new toy. I don't know how fast it can go, but who cares? It looks and sounds awesome in action in the test footage below:
If you've got $5,250 just burning a hole in your pocket, you can order a Mammuth Rewarron for yourself here. Production was supposed to have kicked off in July of this year, so hopefully you won't be waiting long to take delivery of your mini trophy truck.