Visualizing the Acura NSX's Aerodynamics with Smoke and Paint
acura | acura nsx | aerodynamics | August 31, 2017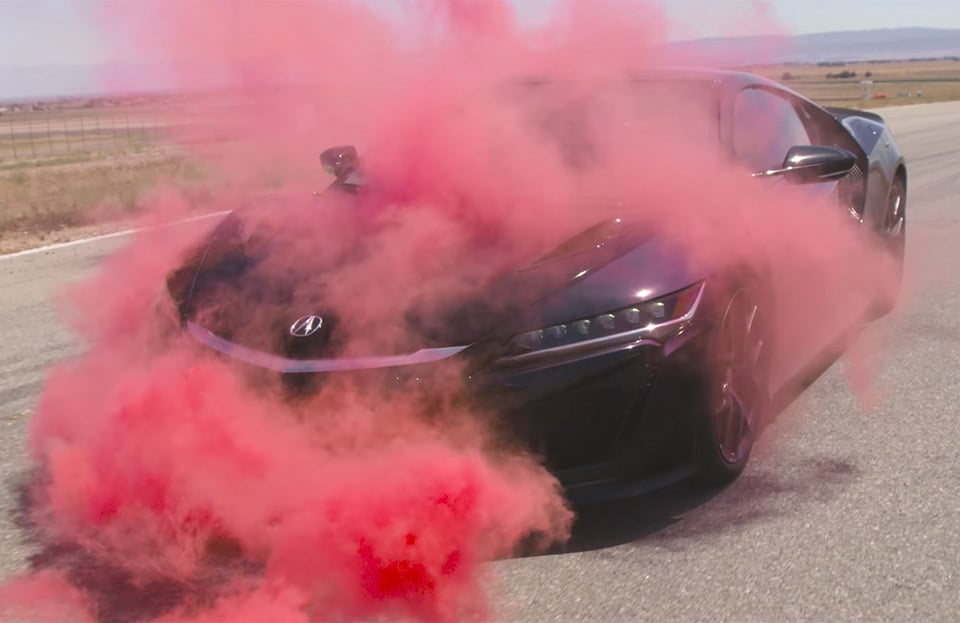 The latest generation Acura NSX is a truly impressive vehicle, with incredible acceleration, and some of the most impressive braking and cornering I've ever experienced on a track. Like all modern vehicles, aerodynamics are a big part of what makes the car efficient as it zips along.
In the second chapter of their Acura-sponsored video series, the guys at Engineering Explained got their hands on a shiny new NSX and demonstrated some of the key attributes of its aerodynamic and air cooling design. The video uses techniques like smoke grenades and flow visualization paint to show how air flows around and through the car.
One of the most fascinating bits is how they engineered the vehicle to direct air hitting the front of the car out of the wheel wells, and down the sides into the engine intakes at the back of the car. I always wondered how you could effectively cool a mid- or rear-engine car given where most of the air hits the car.
It's also fun to watch a shiny black sportscar being splashed with fluorescent paints, not because I understand all of the physics, but because it just looks cool – and I know it will wash off.