One-of-a-kind Aluminum 1969 Ferrari "Daytona" for Sale
1969 | aluminum | auctions | ferrari | ferrari daytona | September 5, 2017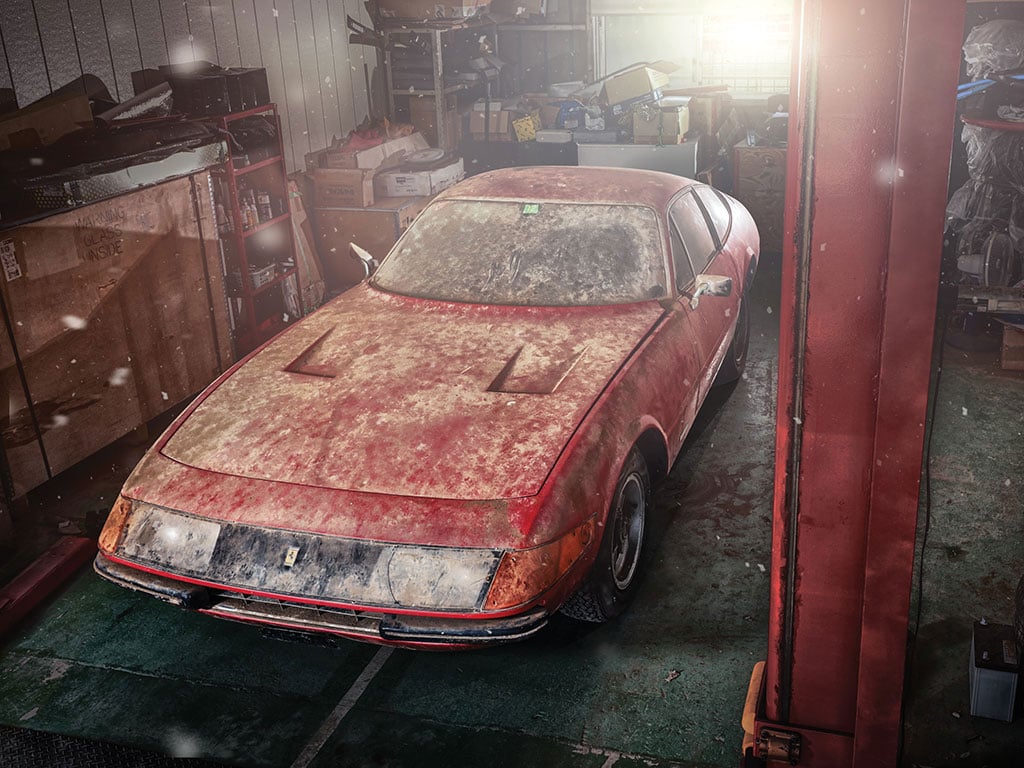 With just 1,200 Ferrari 365 GTB/4 "Daytona" cars built between 1969 and 1973, they're some of the most desirable collectors cars on the market, typically selling for upwards of $700,000 when fully restored. But why would a dusty old barn find Daytona be going for more than twice that much? Simple. This unique version was made with a lightweight aluminum body.
While five aluminum Daytonas were created for competition (and kicked ass at the 24 Hours of Daytona), just a single homologated street version was built – the 1969 Daytona you see here. After passing hands a few times in Italy and Japan in the 1970s, the Ferrari came to find its last owner in 1979. The car was found pretty much untouched and unrestored in a garage in Japan, where it has been sitting for nearly 40 years.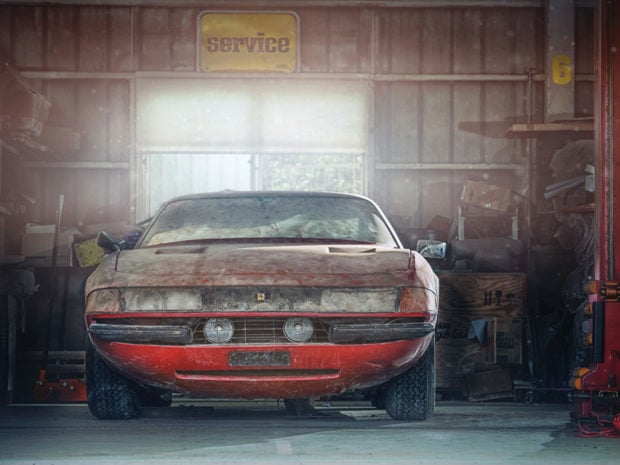 Other than its unique aluminum coachwork by Scaglietti, it's got other desirable features, including plexiglass headlamp covers, and power windows. Lying beneath thick layers of dust and dirt is what appears to a completely original interior.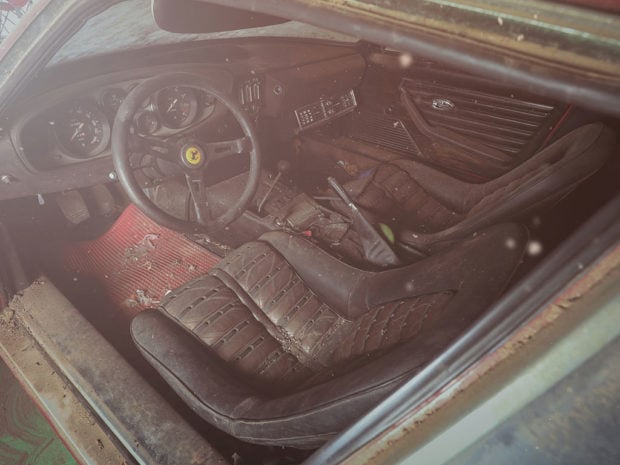 Like other Daytonas, it's got a front-mounted 4.4-liter Colombo V12 engine, along with a 5-speed manual gearbox. The engine originally made just north of 350 hp from the factory, but the race version was tuned to over 400 – some impressive figures for a car made nearly five decades ago.
RM Auctions/Sotheby's will be auctioning off the car on September 9th, and one very lucky buyer have the privilege of adding this special car to their collection. It's expected to fetch somewhere between 1.4 and 1.7 million euro (~$1.67 to $2.02 million USD.)