2018 Nissan LEAF EV Gets New Look, More Power & Range
2018 | EV | nissan | nissan leaf | September 5, 2017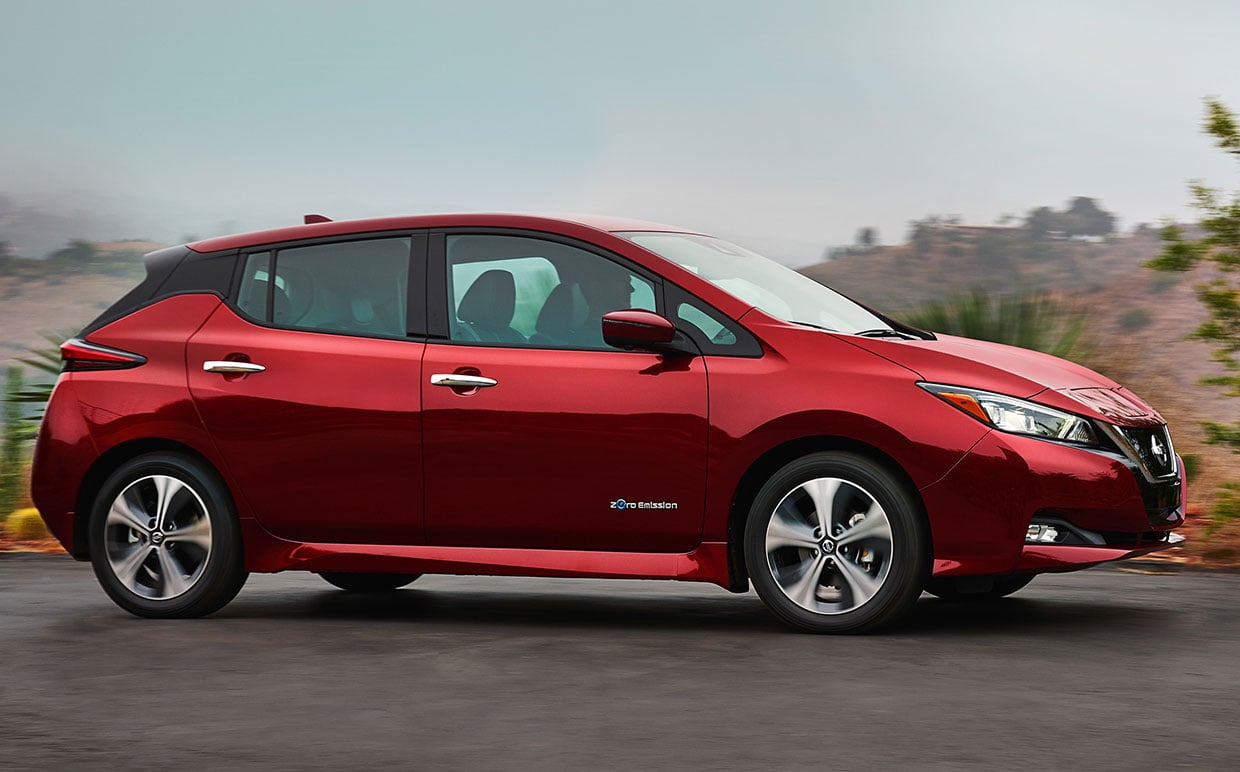 I'll be the first to admit that I think the current generation Nissan LEAF is a bit of an ugly duckling. I've never driven one, so I can't comment on how it stacks up to other EVs I've driven like the Chevy Bolt and BMW i3, but my sense is that Nissan's first-to-market advantage has slipped away since it first premiered in 2010, and it was time for a major revamp.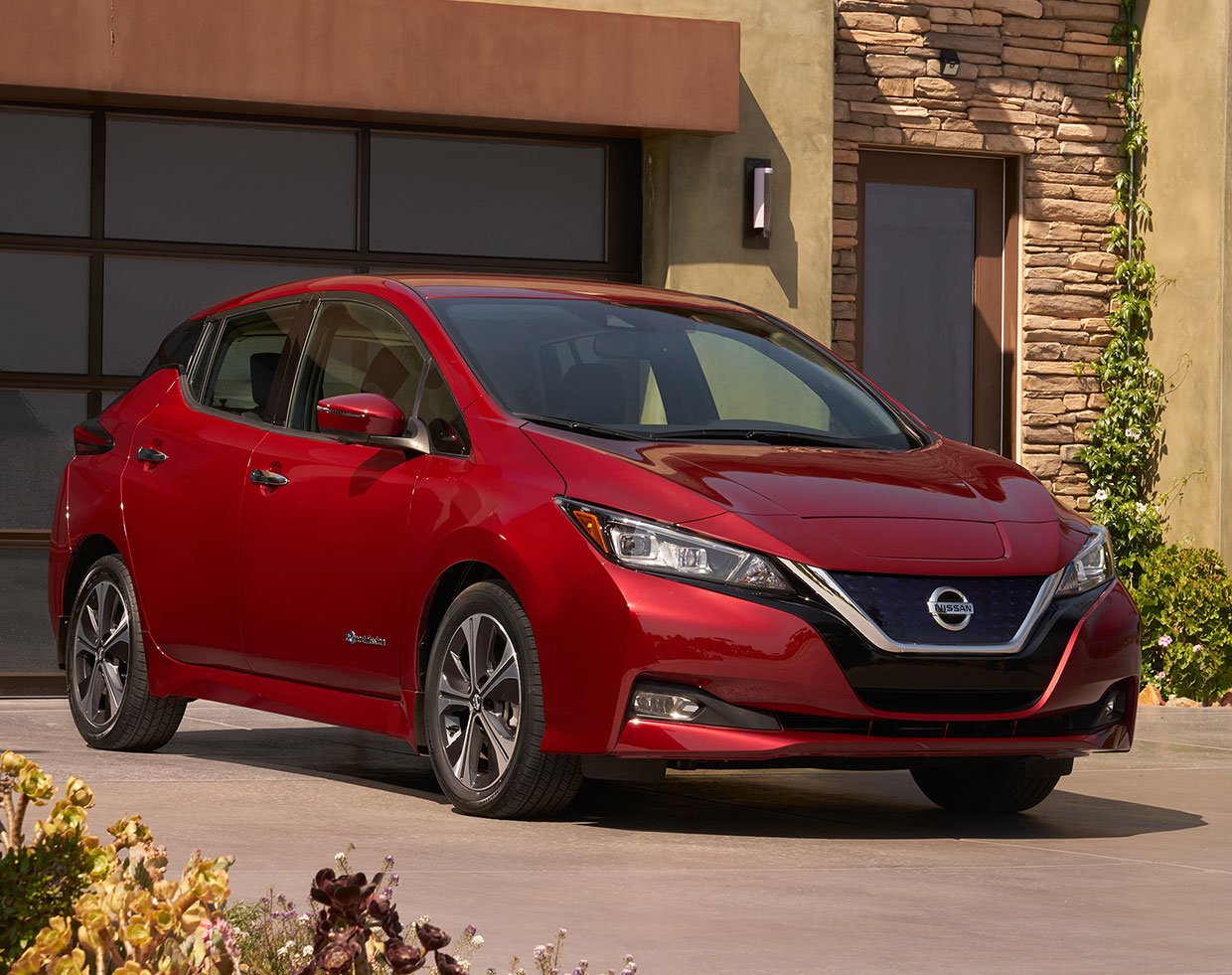 With that in mind, the company has taken the wraps off of its new 2018 Nissan LEAF, and it's appears to be a significant step forward, both from a technological point of view, and in terms of its design. This time out, the EV hatchback incorporates Nissan's trademark "V-Motion" grille, which I think is a significant improvement over the odd nose on the current gen LEAF. I also like the cool blue 3D pattern integrated into into the new grille, which is unique among the Nissan lineup.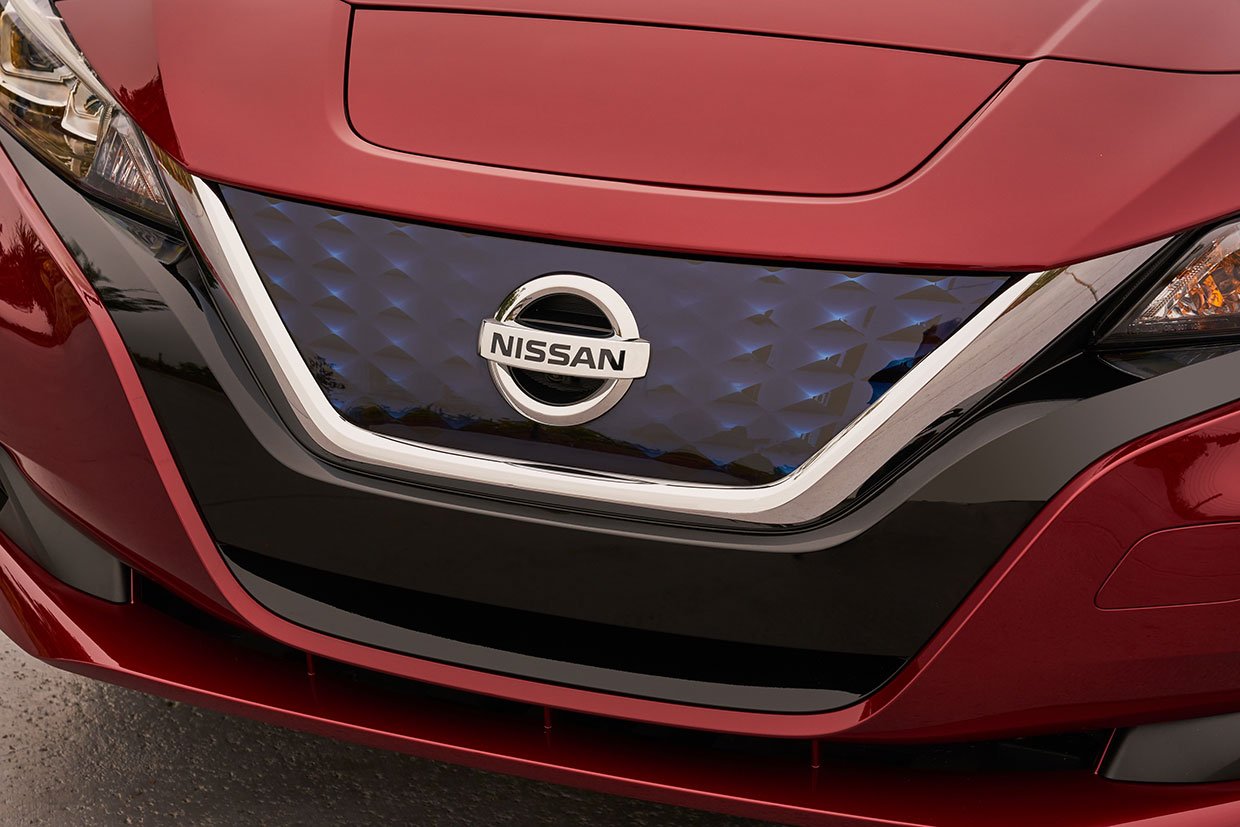 Around back, the new LEAF features a much sleeker taillamp design, which wraps around from the rear onto the sides, and the incorporation of gloss black accents makes everything feel more dynamic than before. All of the awkward lumps and bumps of the previous design are gone, replaced with sleek, modern lines befitting the car's technological prowess.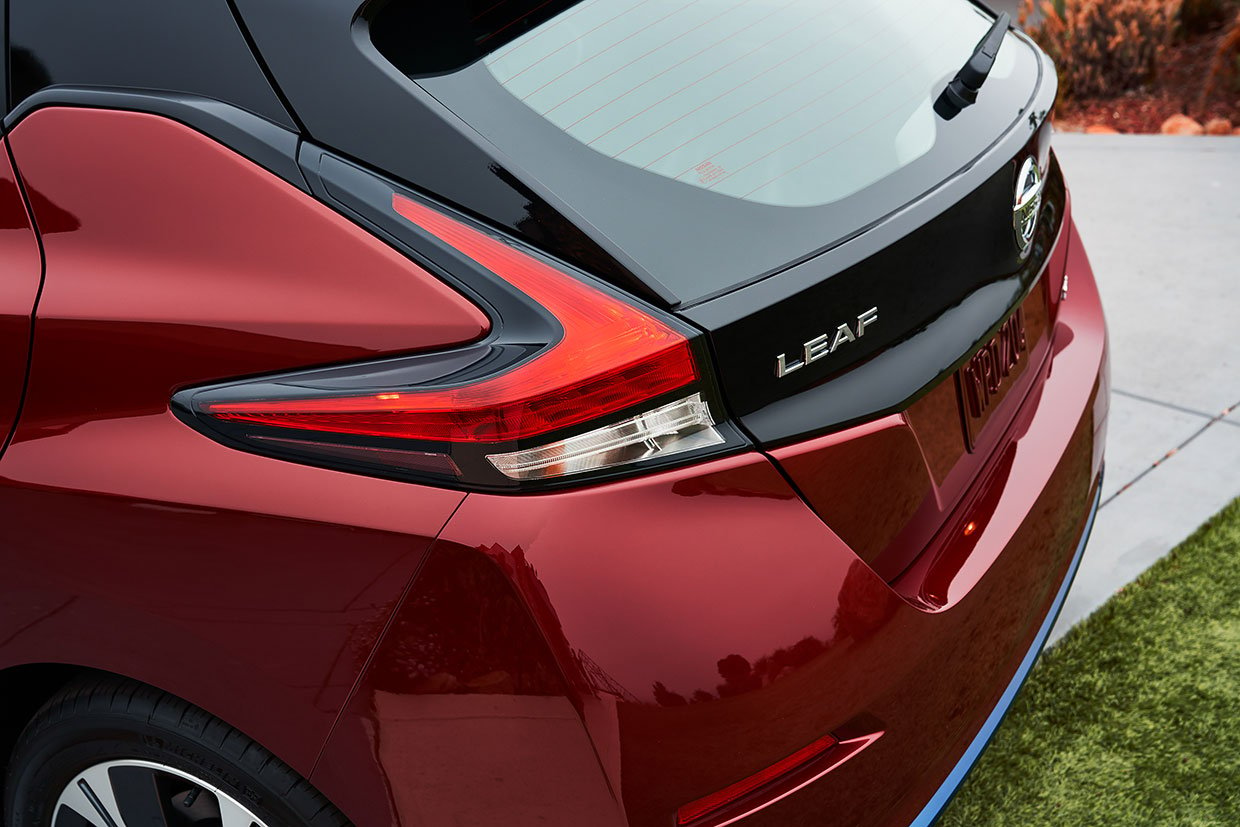 Power is also improved for 2018, with the new motor cranking out 147 hp and 236 lb-ft. of torque, a 38% increase in horsepower and a 26% increase in torque compared to the outgoing model. Like the Bolt, the LEAF will also offer a golf-kart like single-pedal driving mode, which Nissan calls "e-Pedal." Nissan's Intelligent Ride Control tech is designed to provide better torque control, improving cornering, and overall handling. In addition, Nissan made improvements to the car's chassis for better ride stability, and also incorporated a new electric power steering system designed to provide better linearity.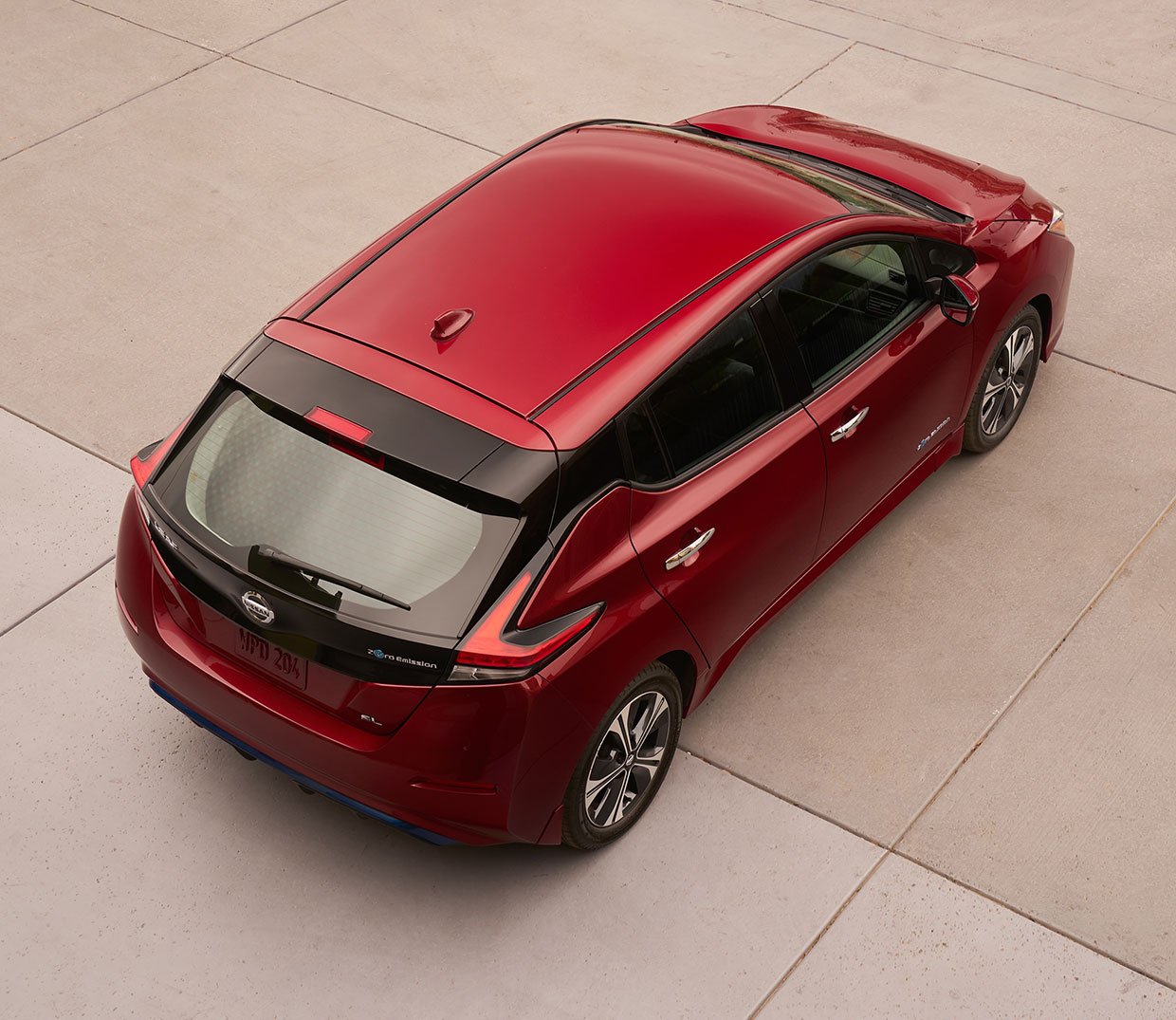 Thanks to a new 40kWh battery pack, the 2018 LEAF will offer an estimated 150 mile driving range, a 40% increase from the 2017 model year, but still far short of the Chevy Bolt or Tesla Model 3, both of which have cracked the 200 mile mark. For those who need more range or power, Nissan says it will release a LEAF variant in 2019 with a larger and more powerful battery, adding both range and performance.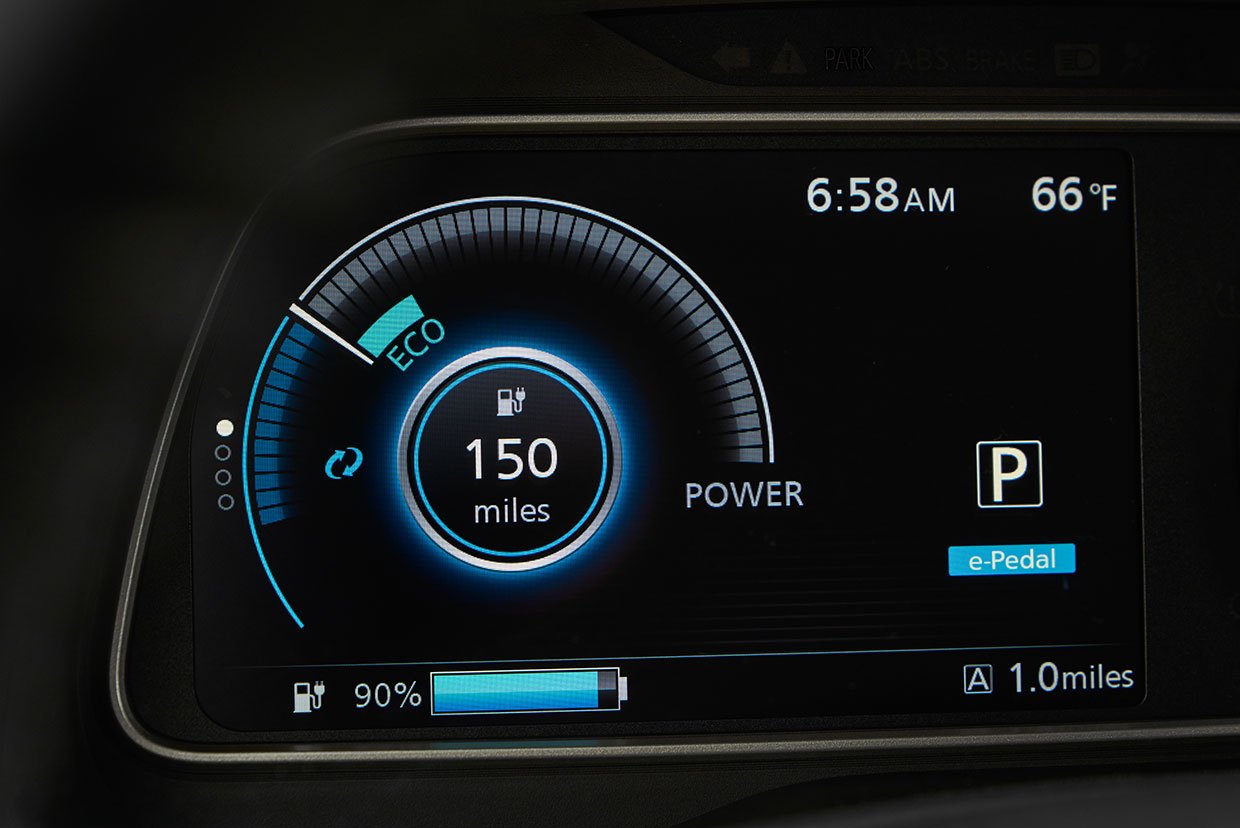 The LEAF's new cabin has a more premium look than before, and seems more consistent with the design of other Nissan vehicles. There are nice touches like blue stitching on the seats, instrument panel, and on the sporty D-shaped steering wheel. There's also a new 7″ color touchscreen display and full color digital information display. Apple CarPlay and Android Auto support is also new.
The LEAF will also include a variety of high tech driving assistance and safety features, including ProPILOT Assist, an adaptive cruise control, braking, and steering assistance system, as well as Nissan Safety Shield, incorporating technologies such as intelligent emergency braking, blind spot warning, rear cross-traffic alert, and an around-view monitor with moving object detection.
While details are scarce at this point, Nissan also plans on offering new connectivity features, such as available integrations to share power between your vehicle and your home. There's also an updated LEAF smartphone app for monitoring the vehicle's charging state, searching for charging locations, and remotely pre-heat or pre-cooling the interior.
The first 2018 LEAFs will go on sale in Japan this October, with the first US deliveries taking place in early 2018. Pricing is quite good, starting at just $29,990 – which is actually $690 less than the current model. Assuming you manage to score federal or state EV tax credits, you could be looking at an adjusted base price as low as $22,500 or even less.