2018 Ford Ranger Raptor Surfaces Down Under
2018 | ford | ford performance | ford ranger | ford ranger raptor | September 8, 2017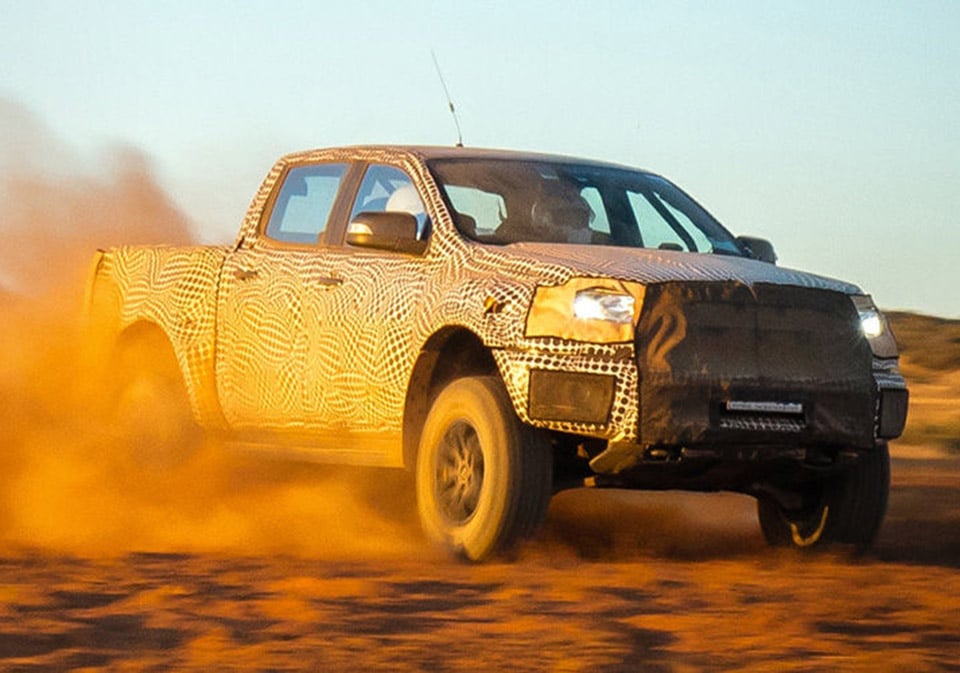 The U.S.-bound revival of the Ranger pickup truck is one of the most hotly anticipated Ford vehicles in recent history. Now it seems as if maybe we'll be getting something even better – a Raptor version of the Ranger. This recent video comes courtesy of Ford Australia, and shows off a camo'd Ranger Raptor tearing up the Australian outback, and looking great doing it.
The prototype Ranger Raptor speeds through the dusty and dirty desert with style and grace, and its suspension looks more than up to the challenge of the high-speed, off-road shenanigans closely tied to the famed Raptor badge.
Of course, it's yet to be confirmed that the U.S. version of the Ranger will be the same as the one being sold in the Asia Pacific region of the world, nor has Ford Performance mentioned if a Raptor version is coming here either. But if I were a betting man – and I am – I'd lay odds that North America will get a Raptor edition too. It just makes too much sense, and I'm sure the demand will be there the minute it's announced.