2018 Ferrari Portofino: California T Replacement Gets HP Boost
ferrari | ferrari portofino | September 10, 2017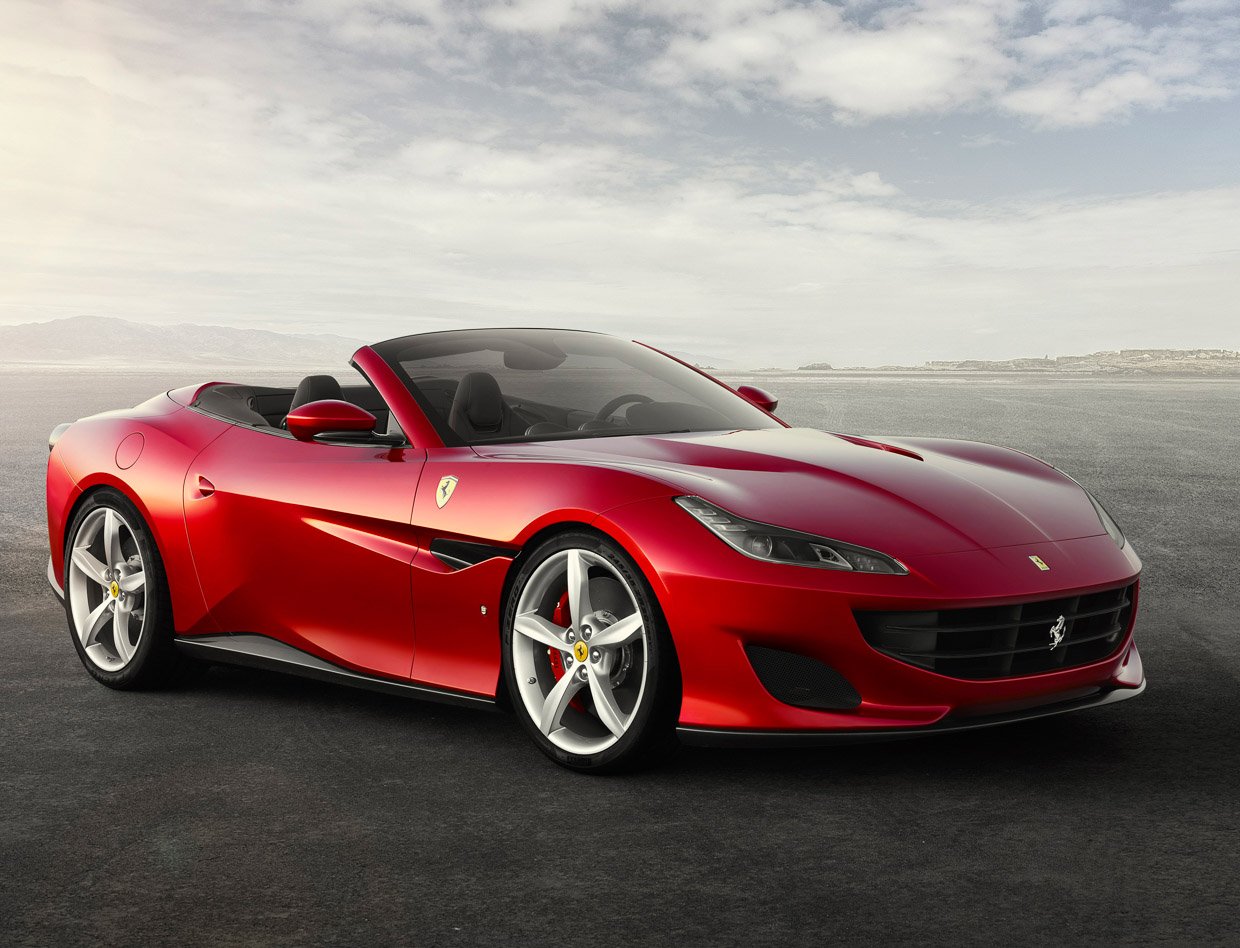 Ferrari is saying goodbye to its California T convertible for 2018, and replacing it with something even better – the Portofino. This new retractable hardtop convertible features even more refined styling, and packs a big upgrade under the hood.
The 3.9L Ferrari V8 turbo engine now makes ~591 hp @7500 RPM, and 560 lb-ft. of torque. That's nearly 40 horses more than the outgoing model. The engine features major revisions, including new pistons, new con-rods, and a new intake system design. These changes should result in zero turbo lag, and greater overall engine efficiency and responsiveness.
Ferrari says the Portofino's brand new chassis cuts weight significantly compared to its predecessor, but has yet to provide weight specs. That said, its weight is shifting ever so slightly to the rear with a 46/54% weight distribution, compared to the California T's 47/53% balance.
The new car's top speed is rated at greater than 199 mph, and launches from 0 to 62 mph in just 3.5 seconds. Fortunately, a more efficient wind deflector is there the help keep your hair from getting too mussed up when you drop the top and squeeze the throttle.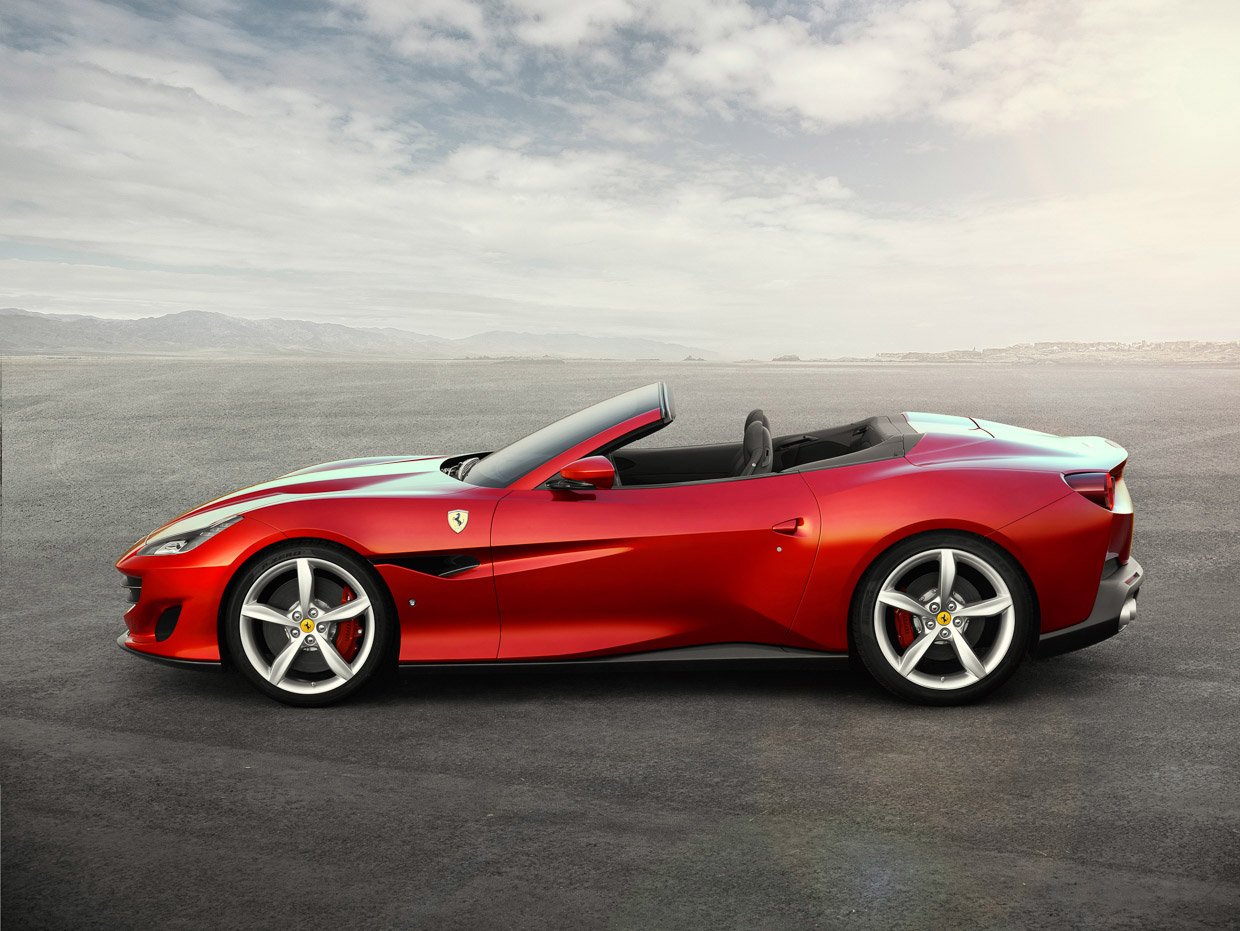 Inside, there's a new infotainment system with a 10.2″ touchscreen, an improved air conditioning system optimized for use with or without the top down, and increased legroom for rear seat passengers.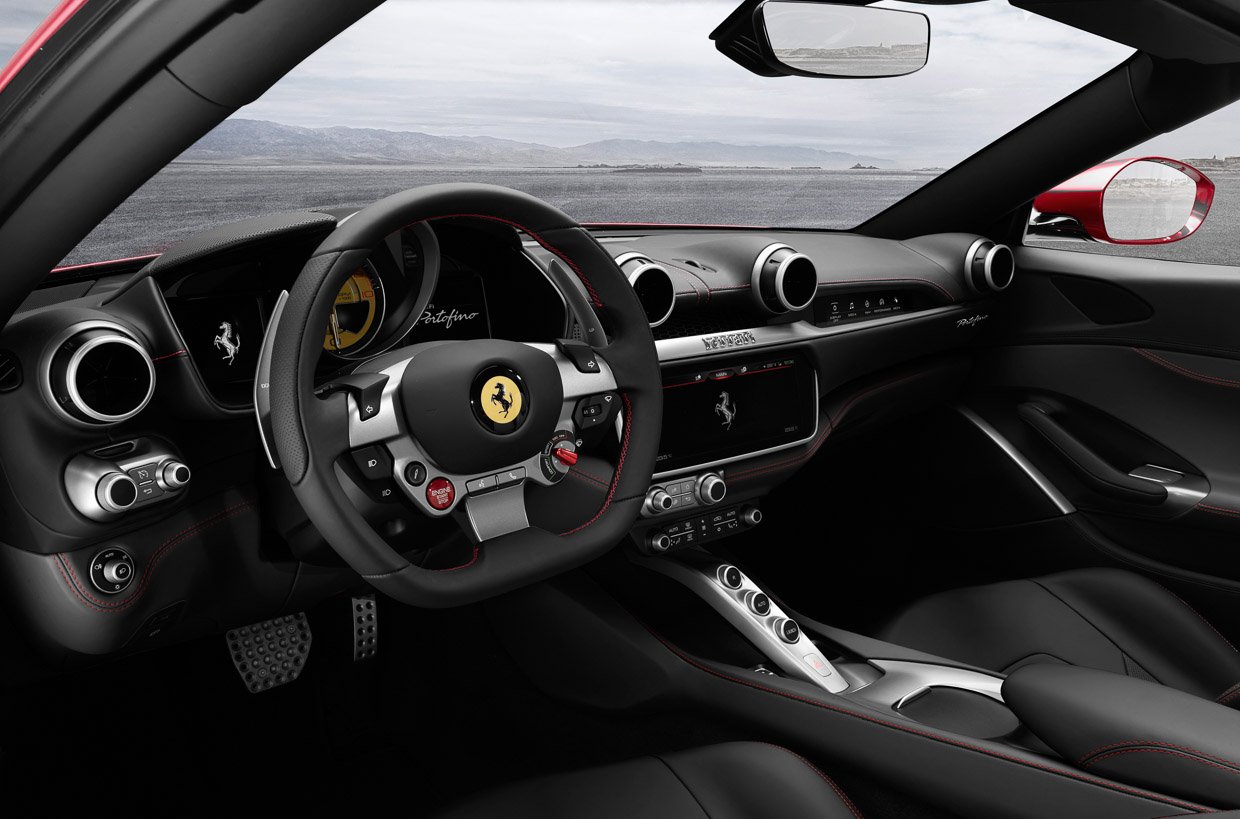 If you're fortunate enough to be headed to the IAA show in Frankfurt, Germany this week, you can check out the new Portofino in person.