Liberty Walk Shows off Their Pimped-out Ford Mustang
2017 | ford | ford mustang | liberty walk | September 26, 2017
---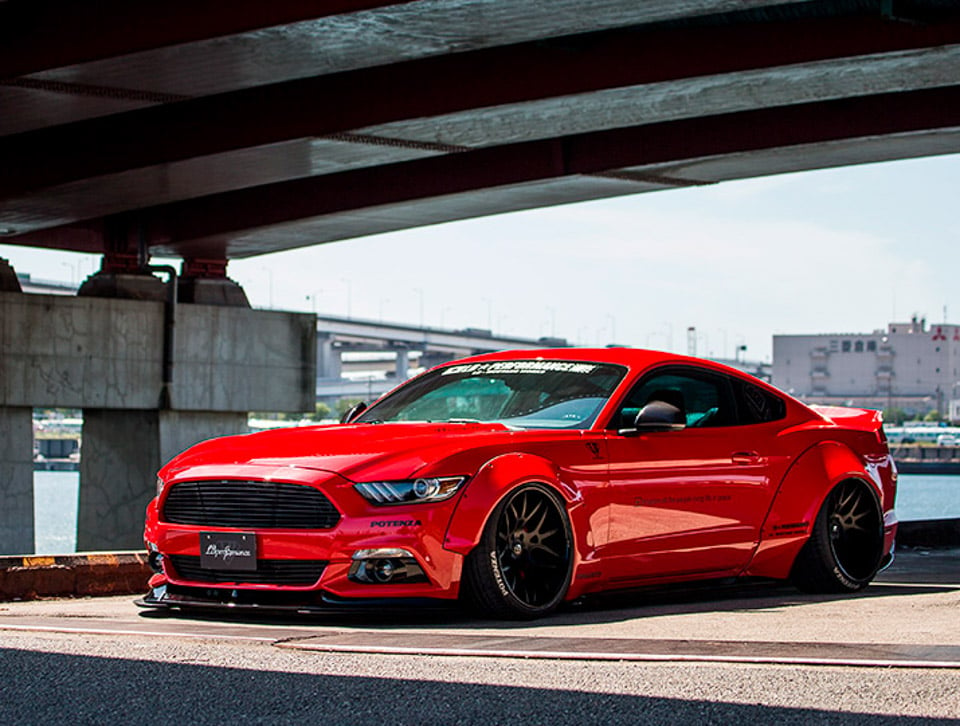 Japanese car customizer Liberty Walk is known for their over-the-top body kits, which typically include super wide overfenders and ridiculously low ground effects. They've just taken wraps off their kit for the Ford Mustang, and have totally lived up to those expectations.
The complete body kit is designed for 2015+ Mustangs, and includes a custom front diffuser, front canard, side diffuser, rear diffuser, wide fenders, and a "duck tail" spoiler out back. It's not clear if any of those shiny bits improve the car's aerodynamics at all, but I'd certainly be interested in seeing a wind tunnel comparison between this and a stock Mustang.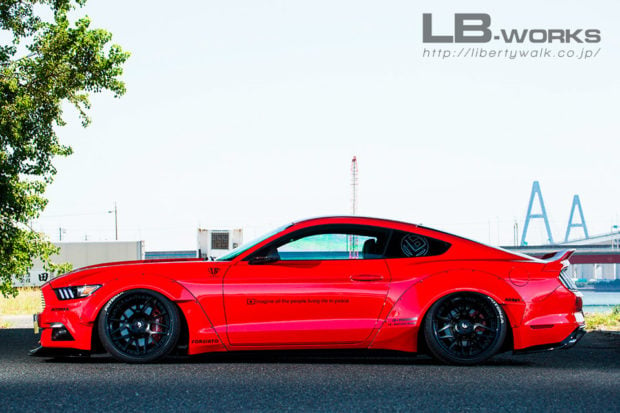 A custom hood with big air ducts is also available as an option. The body kit sells for $6,800(USD), while the hood is another $2,380.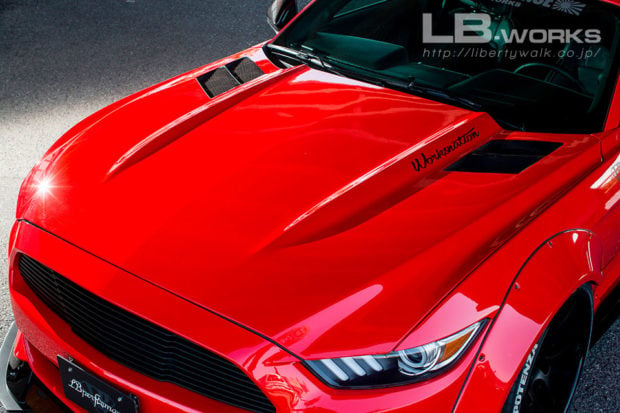 Liberty Walk has definitely made the Mustang look more extreme, though I'm not really sure if that's a good thing. Tell us what you think of this crazy kit in the comments below.