2018 Nissan 370Z Heritage Edition: Past, Present, and Future Feels
2018 | coupe | Fairlady Z | horsepower | nissan | nissan 370z | v6 | October 3, 2017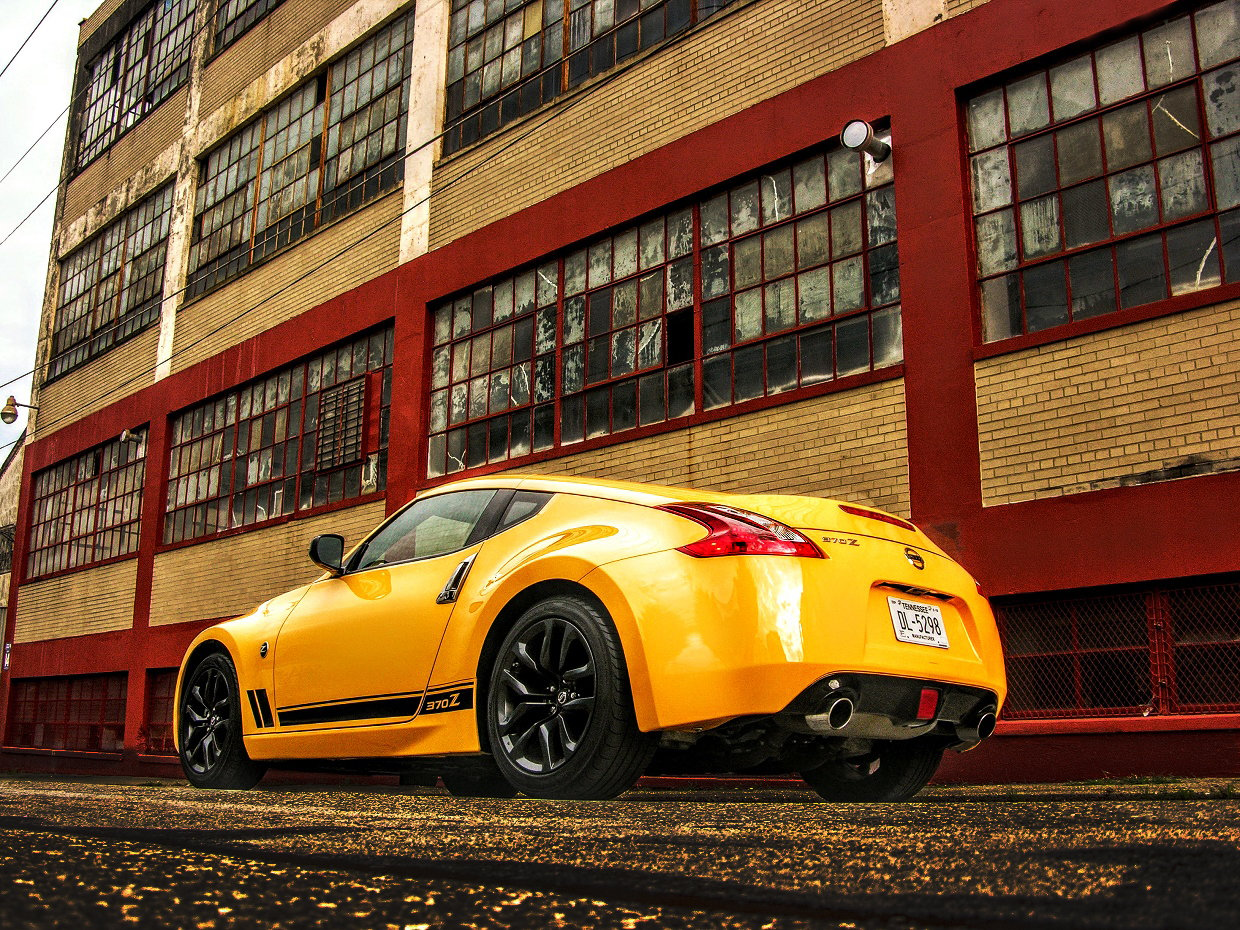 2018 Nissan 370Z Heritage Edition

Engine: 3.7-liter V6
Horsepower: 332
Torque (lb-ft.): 270
Transmission: 6-speed manual with rev matching
Drive Configuration: RWD
0-to-60 Time (secs): 5.1
1/4 Mile Time (secs): 13.7
Top Speed (mph): 157
City/Hwy/Combined MPG: 18/26/20
Curb Weight (lb): 3,308
Wheelbase (in): 100.4
Total Length (in): 167.5
Width (in): 72.6
Base Price (USD): $29,990
Price as Tested (USD): $30,780
Vibrant, low-lined, and vintage inspired, the 370Z Heritage Edition hearkens back to a time when John Denver 8-tracks ruled the lower console, and vinyl wasn't just for record players, but was a staple material for automotive interiors. Pass one on the street, and you might catch a whiff of nostalgia emanating from the yellow and black sports coupe sitting curbside, and for damn good reason.
It was 1967, and the swinging '60s had brought with them a whole new outlook on what automobile buying could offer the average American. While the hippies were busy gallivanting across the LSD-laced landscape in their VW buses and bizarre art cars, the motoring enthusiast was getting a strong shot of Japanese engineering via a little known brand by the name of Datsun, and a revolution was boiling beneath the surface.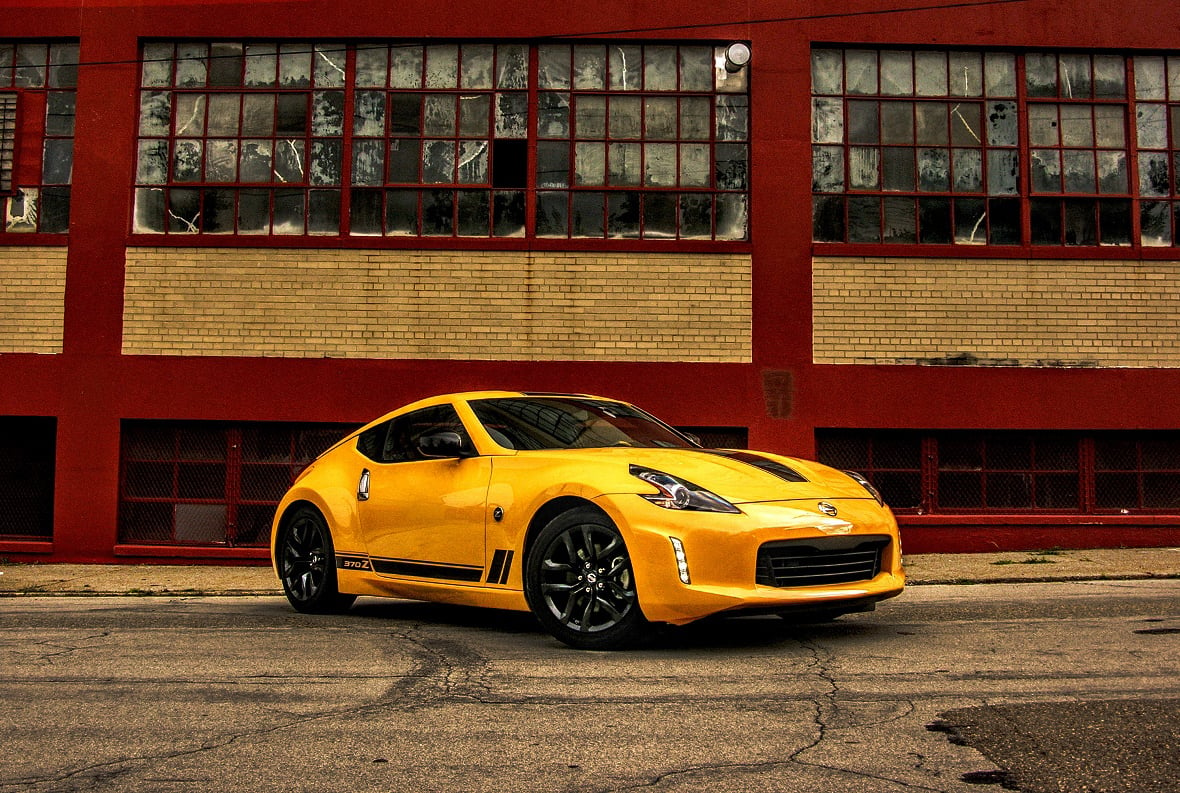 Up until this point Honda had been busy pushing motorcycles, pipsqueak pickups, and the glorious, but painfully under-powered S600, all while Toyota attempted to market its echelon grade 2000GT. Datsun saw the gap between under-powered and unachievable, and with Mazda some years out from releasing its rotary powered R100 coupe, the time had never been better for a foray into performance Japanese fastback fun.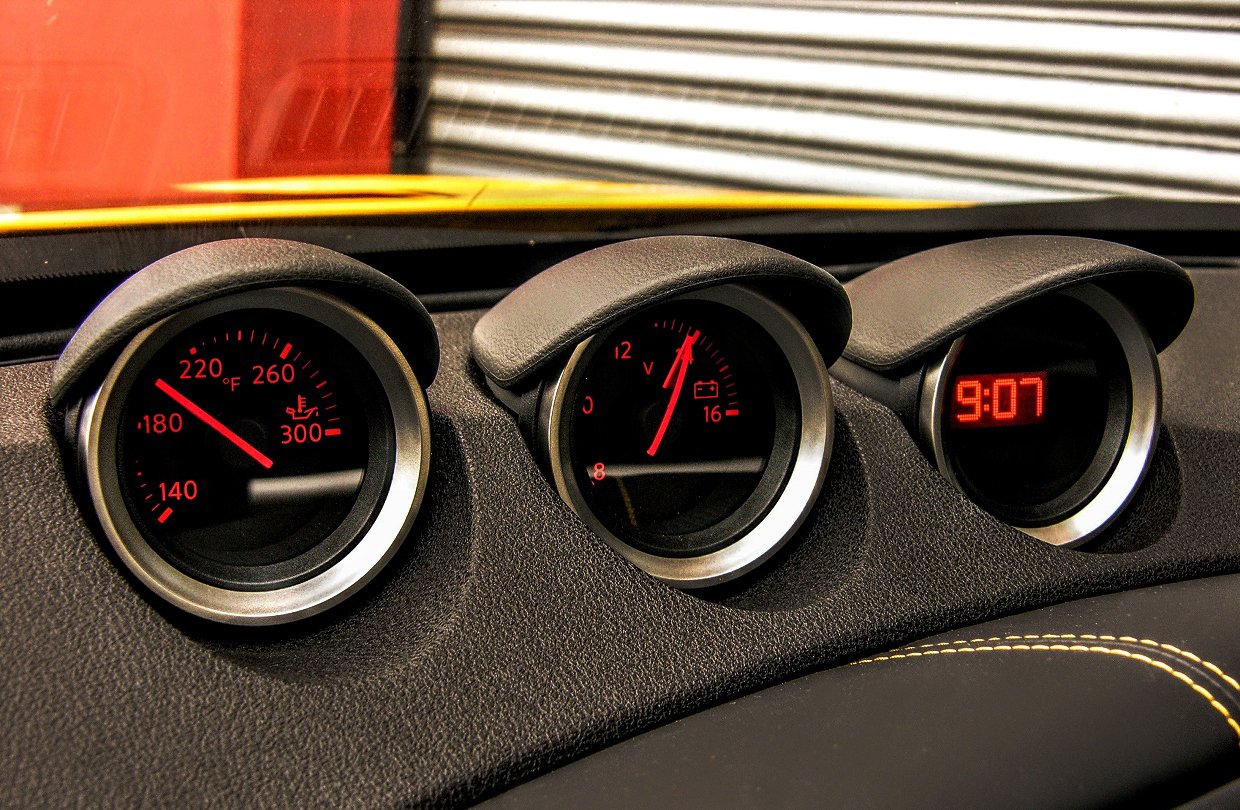 The Datsun brand began its frontal assault with the 240Z, a car that didn't just start the Japanese sports car revolution, it was the revolution. With its tightly tuned 6-cylinder, low center of gravity, sharply honed gearbox, and strong aesthetic lines, it pulled enthusiasts in almost immediately, and visually seemed straight from the future.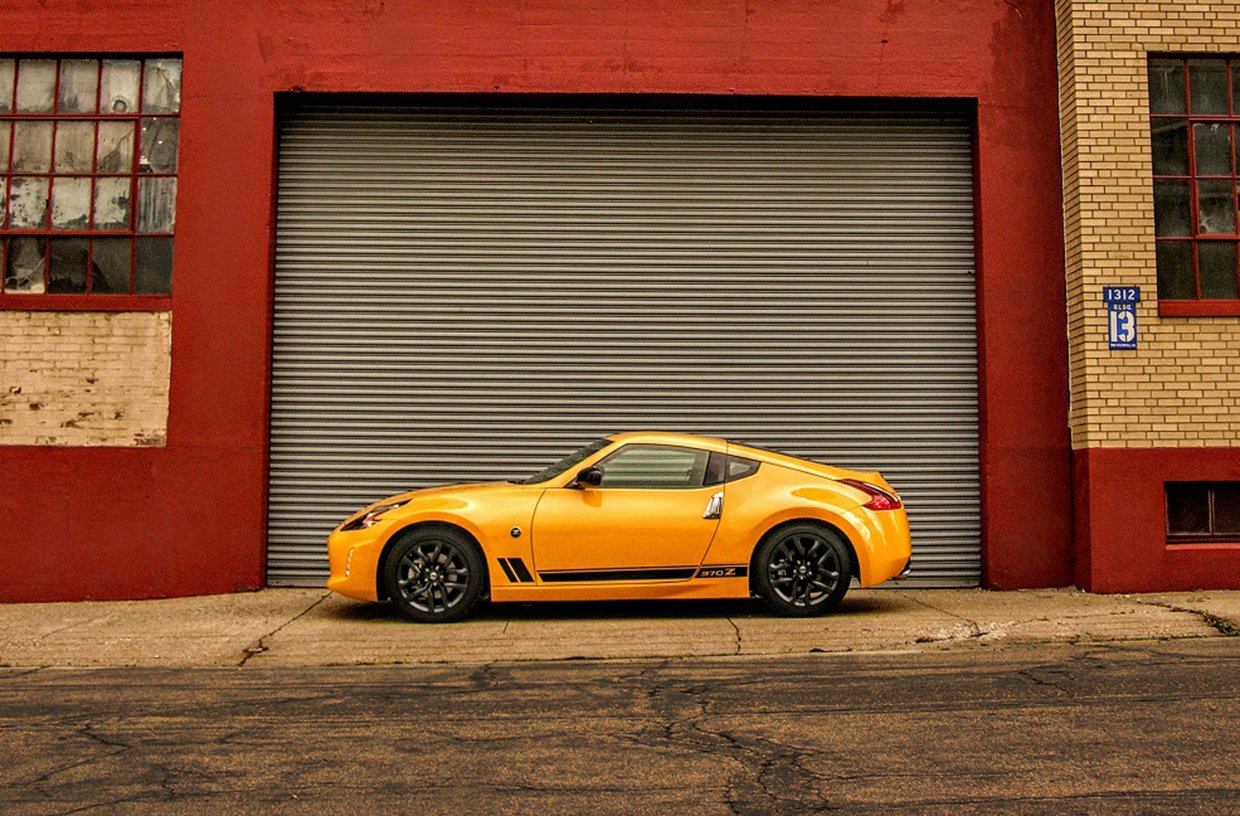 I remember riding in my first Z like it was yesterday, what with its gold embroidery and 10th anniversary laurel wreaths announcing to all who saw how special this car truly was for Datsun enthusiasts. There was something special about that car, and the driving sensation that fifty years later can still be felt, regardless of what generation you climb inside, which leads us to today's topic: The 370Z Heritage Edition.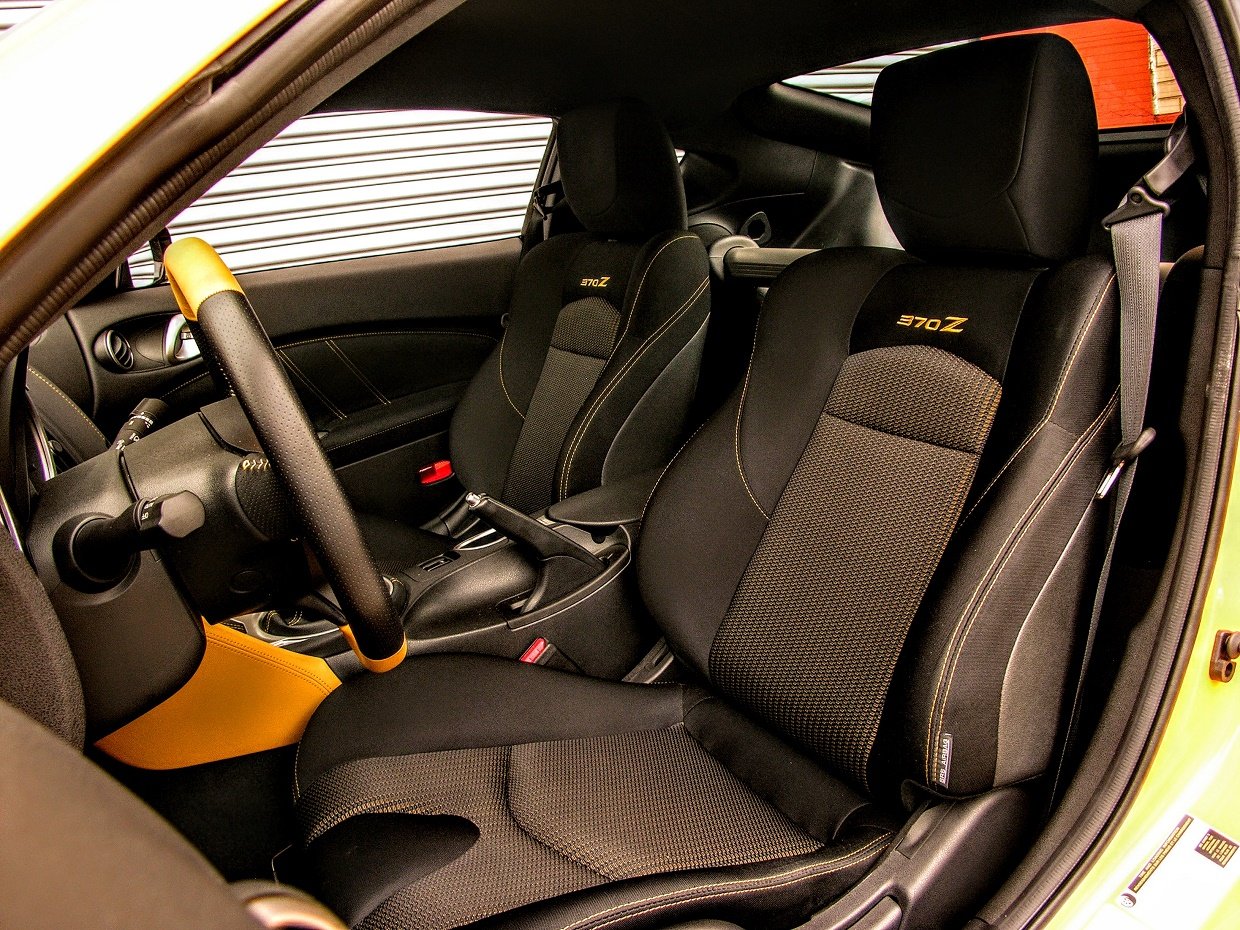 In order to celebrate a half-century of Z-badged sports cars, Nissan has unloaded an anniversary version that is not just a visual throwback to the good ol' days, but a performance-enhanced machine for fans of sports cars with stick shifts. Although you can also get the Heritage Edition in "Magnetic Black" with gloss silver graphics and a 7-speed automatic with Downshift Rev Matching (DRM), I found myself taking great joy in driving the "Chicane Yellow" version pictured here, what with its six-speed manual and newfound EXEDY high-performance clutch.
Nothing against automatics with rev matching capabilities and fifty shades of stealthy black paint, but the Z's I remember from my childhood all came with manuals, and since I adore yellow sports cars, this version appeared to ideal in every way. Inexpensive, sporty, sharp-looking, and serviceable, these are all a part of the Datsun mantra, and in many ways the Heritage Edition retains these ideals.
This celebratory serving of rear-wheel drive road love utilizes the most affordable version of the Z ($29,990 before destination and handling fees), and only adds $790 to the bottom line. If you want the automatic, with its selectable drive modes and DRM perks be prepared to cough up and additional $1,400, but the heritage paint, vinyl decals, and all that banana-yellow interior fun comes in at one outstanding price.
Ignore all of the aesthetics for a moment and focus on how the 2018 370Z performs, and the first thing that will pop out is how the all-new clutch behaves. This component isn't just a Heritage-exclusive tidbit, but a standard feature across the entire line of manually-equipped Z platforms. It's pretty damn direct too, with just enough recoil to keep things sporty, but without the annoying weight or needle-sized bite-point found in some performance clutches.
I found grabbing gears to be a consistently smooth affair in the Z, and Nissan's SynchroRev Match (SRM) system did a stellar job of blipping the throttle in order to muffle any uncouth downshifts. Although the box itself featured throws that were gated nicely enough, they were still still somewhat of an elongated affair, and I found myself musing over the notion of how an aftermarket short-throw shifter might tighten things up.
On the engine end of things it's the same old story for the 370Z, with an emphasis on the word "old." For as vibrant and redline-ready as it is, Nissan's VQ engine is growing quite long-in-the-tooth, and is nowhere near as refined as the twin-turbo V6 we fell in love with in the recently updated Infiniti Q50 Red Sport.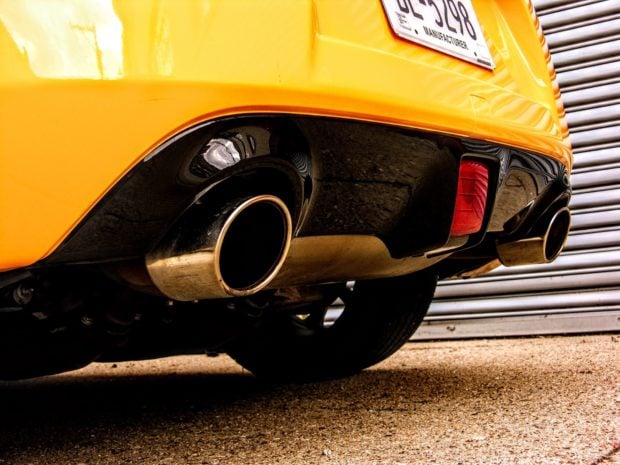 Does it pull harder than a pitbull on a leather leash? Indubitably. Are the pedals, steering wheel, shifter, and damn near everything else rattling to pieces at higher speeds when you throttle it? You bet your ass they do. Something tells me that's not part of the old school vibe Nisan was after though..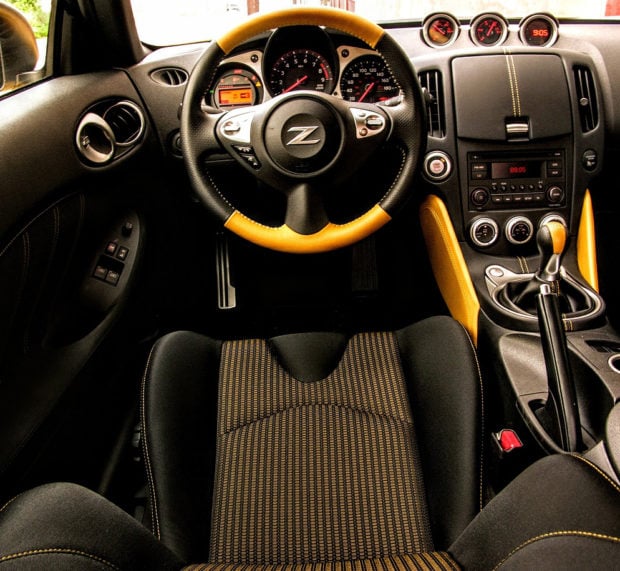 Riding along to the rescue in grand fashion however, are the handling and steering side of the Z, which remain unchanged in heritage form, but still make for a balanced, and extremely enjoyable drive. Direct and edging toward being downright devious, the grip and feedback felt from this car remind you of why this Nissan keepsake has done so well since its inception. Regardless of whether you are attacking corners sideways with traction control disengaged, or hitting straight line speeds as hard as possible, the composure and confidence this vehicle offers remains solid enough that it can still be classified as a bonafide sports car.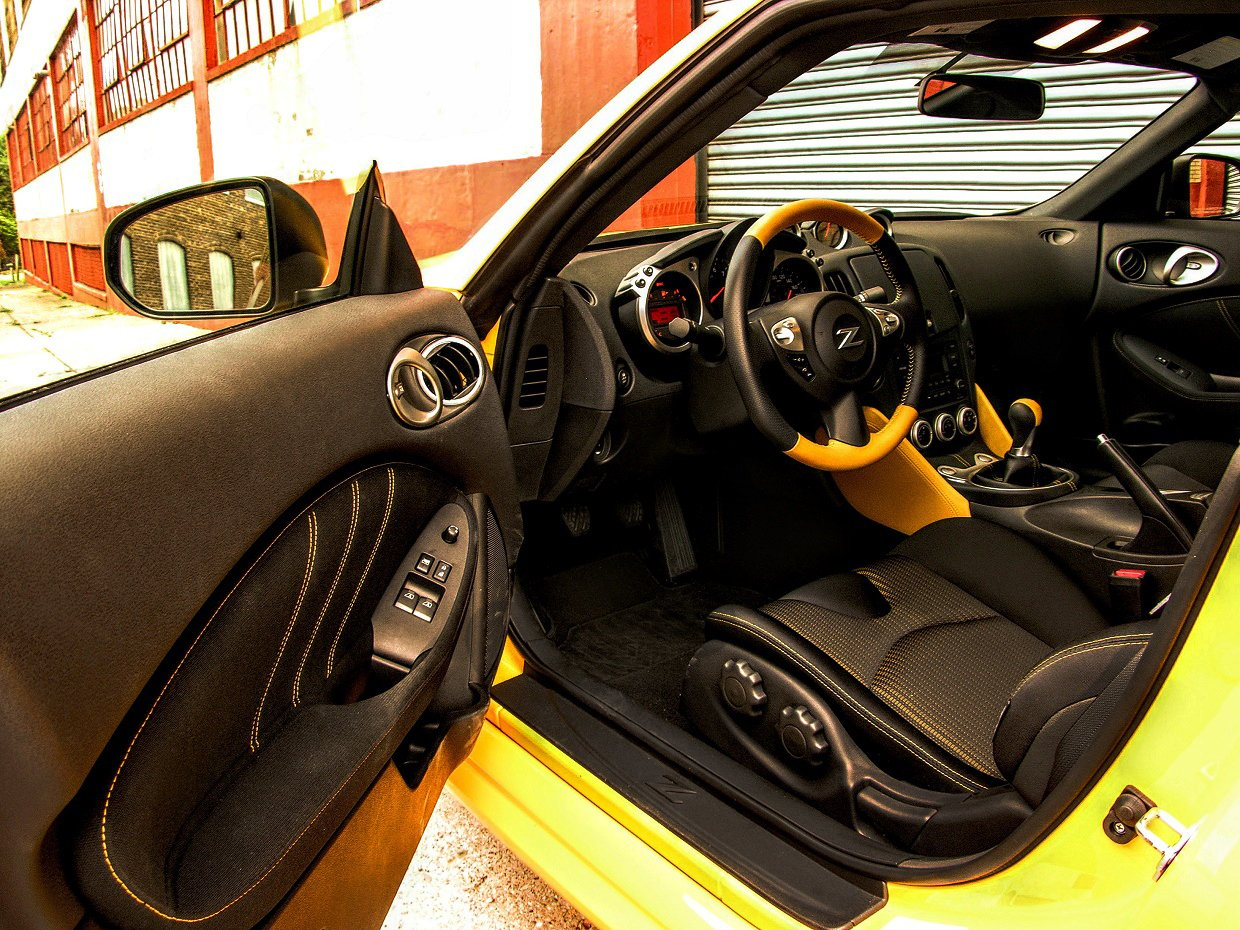 Laced with loads of bright yellow accents, and two of the slickest Kevlar lookalike bucket seats money can buy, interior upgrades on the Heritage Edition are another gripping tale that demands to be told. OK, so the bright banana bits on the shifter and steering wheel might be a bit much if you have to look at them every day, but there's still plenty to praise in this cabin. From the matching Kevlar print door inserts to the slick gauge pods across the dash, contrasting colors and vintage sports car touches are staples in this interior.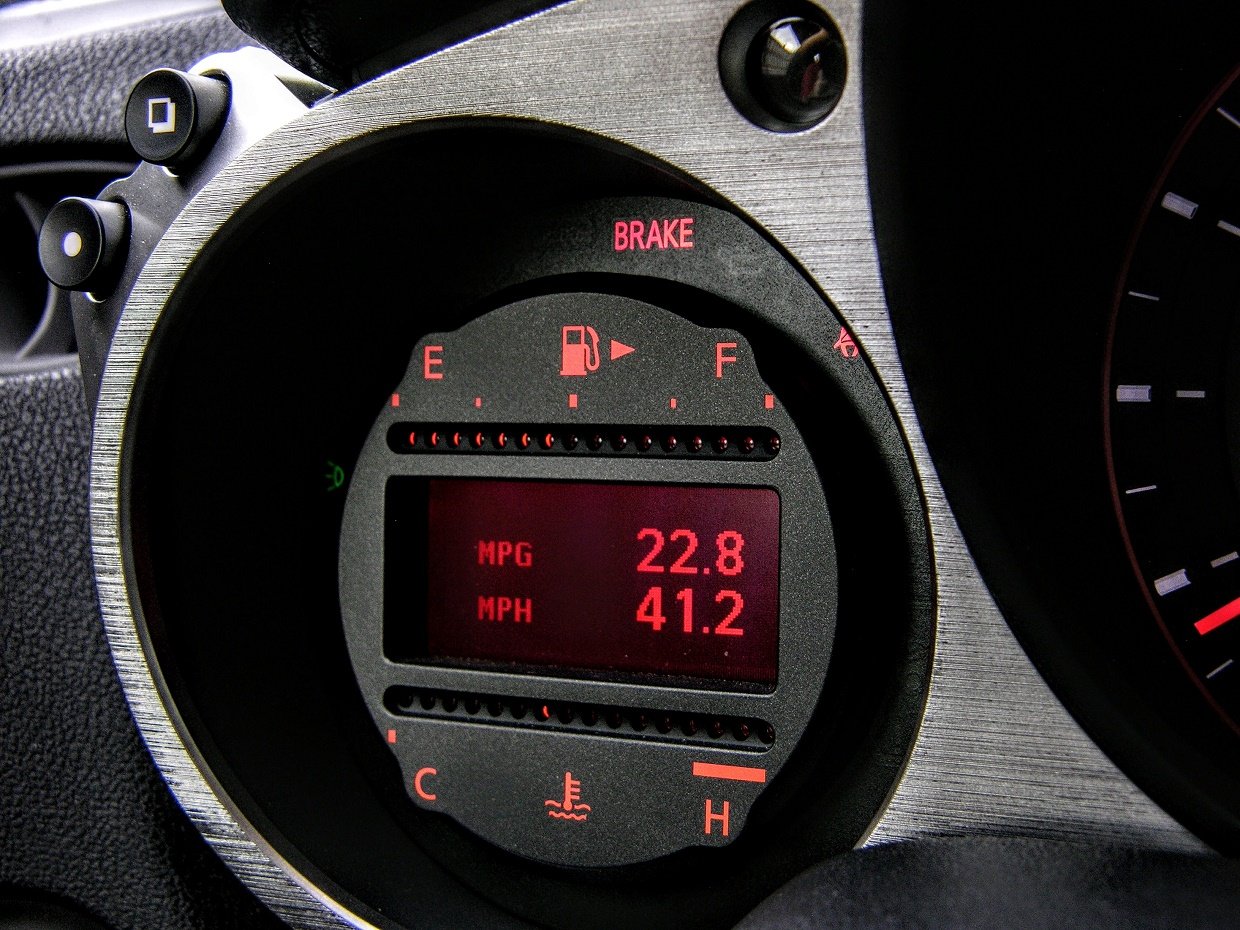 All of the dated digital graphics, cheap, unattractive plastic buttons, and the absence of a backup camera add up to one thing: An interior that's just as in need of an overhaul as the engine sitting in front of it. There also is the issue of blind spots, which are gargantuan, and there are small oversights like the absence of sport pedals and a flat-bottom steering wheel.
But perhaps my biggest qualm with the Z is that the only way to unlatch the liftgate is to unlock the car, climb inside, flip a switch in the center console, and then head back to the rear hatch in order to open it. There is no rear latch handle to pull or key fob button to push. You have to climb inside. This oversight turns grocery loading into a pain in the ass procedure, and I would consider this car to be a lost cause in the practicality department if it weren't for the duo of pockets behind the seats.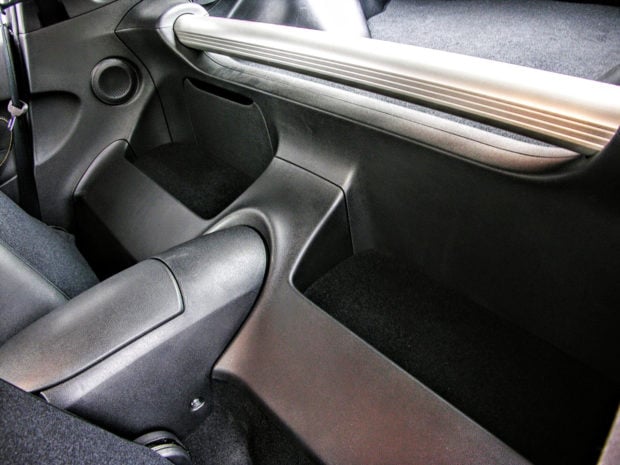 Despite featuring a dated and somewhat incomplete feel, the Fairlady Z still stands strong as a solid piece of performance engineering, and the Heritage Edition provides buyers with a lot of value for the money. Cheaper and faster than most other two-seaters on the road, Japan's iconic sports coupe still holds relevance today as a driver's car, exciting enthusiasts with notions of future installments.
So regardless of whether you drive a classic Datsun 240, own a twin-turbo 300ZX, or salivate over the notion of what the next Z might be, there is something within the 370Z Heritage Edition to draw you in and keep your attention. It's past, present, and future all infused into one incredibly affordable package, and nothing says "heritage" quite like a rolling homage to all three.