2017 Subaru Impreza Hatchback Review: Enter the 5-Door Phenom
5-Door | boxer | hatchback | subaru | subaru impreza | Symmetrical All-Wheel Drive
2017 Subaru Impreza Hatchback

Engine: 2.0-liter boxer 4-cylinder
Horsepower: 152
Torque (lb-ft.): 145
Transmission: Lineartronic CVT or 5-speed manual
Drive Configuration: Symmetrical All-Wheel Drive
0-to-60 Time (secs): 8.7
1/4 Mile Time (secs): 16.7
Top Speed (mph): 120
City/Hwy/Combined MPG: 28/37/31
Curb Weight (lb): 3,200
Wheelbase (in): 105.1
Total Length (in): 175.6
Width (in): 70.0
Base Price (USD): $24,595
Price as Tested (USD): $29,260
Say for a moment you don't need, or want a turbo, but are still leaning toward owning a Subaru. Efficiency and adept handling have overshadowed brute strength and bragging rights, and since hatchback utilitarianism still remains a priority, you are faced with choosing between the Crosstrek, the Forester, the Outback, or the Impreza 5-Door.
You want a vehicle that focuses on dependability, practicality, efficiency, and safety, but aren't keen on the Forester's raised ride height, the Crosstrek doesn't offer enough hatchback appeal, and the Outback's sticker price is a tad too steep. That leaves you with one option: The all-new Subaru Impreza 5-Door. A car that – unlike Subaru's other three hatch options – looks better lowered than raised, and as you are about to discover, is currently in the running for 2018 North American Car of the Year for damn good reason.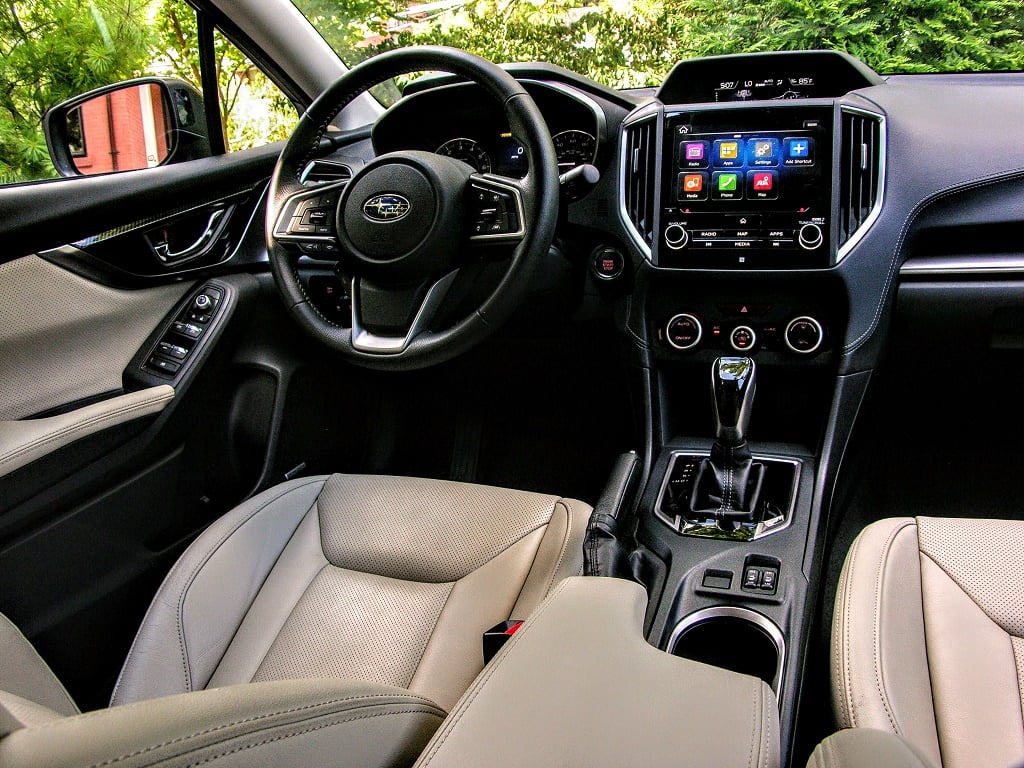 After jettisoning the turbo version of the WRX hatchback years ago, and redesigning its sales attack to match a demand for hatches unique unto the brand, Subaru looks to ride the wave by making the Impreza better than ever. I was a huge fan of how the Impreza Sport 5-Door performed when I attended its launch last year, and with a week of daily routines on the radar, testing out the Limited version seemed like a guaranteed good time.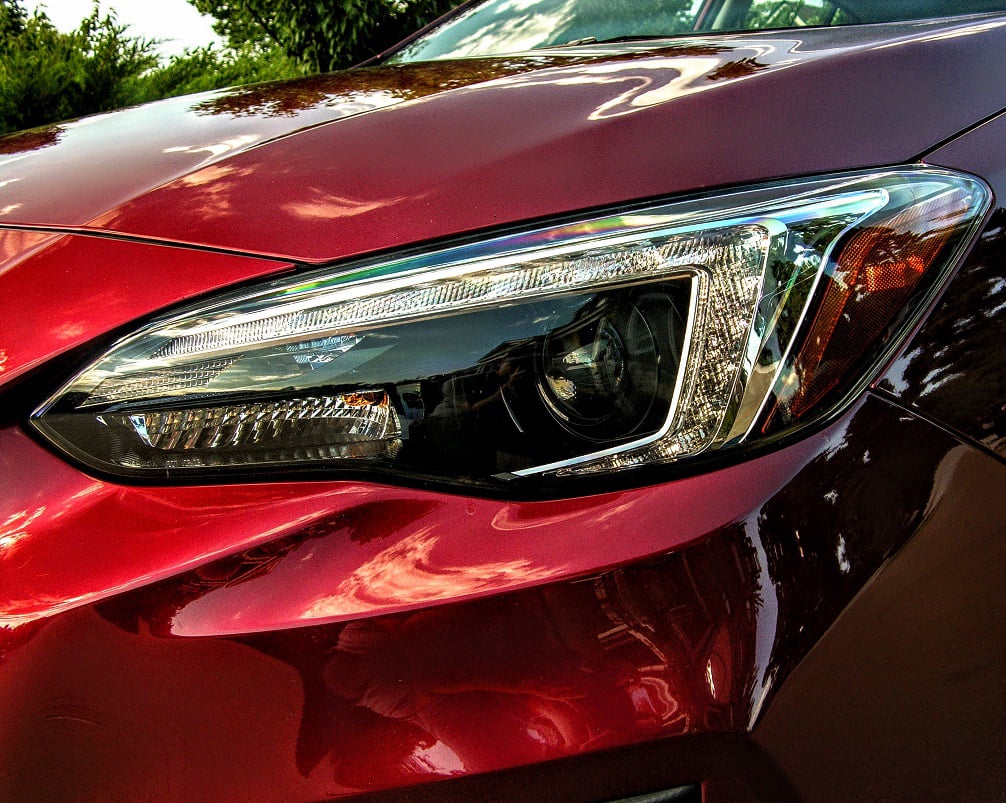 Favor on my end toward the overall platform (which represents the first installment of Subaru's global architecture venture) is overwhelmingly positive, especially when it comes to the Sport version. Both the 5-Door's updated appearances and its improved cornering characteristics impress me every time I encounter them, for nothing encourages smiles quite like an agile all-wheel drive hatchback.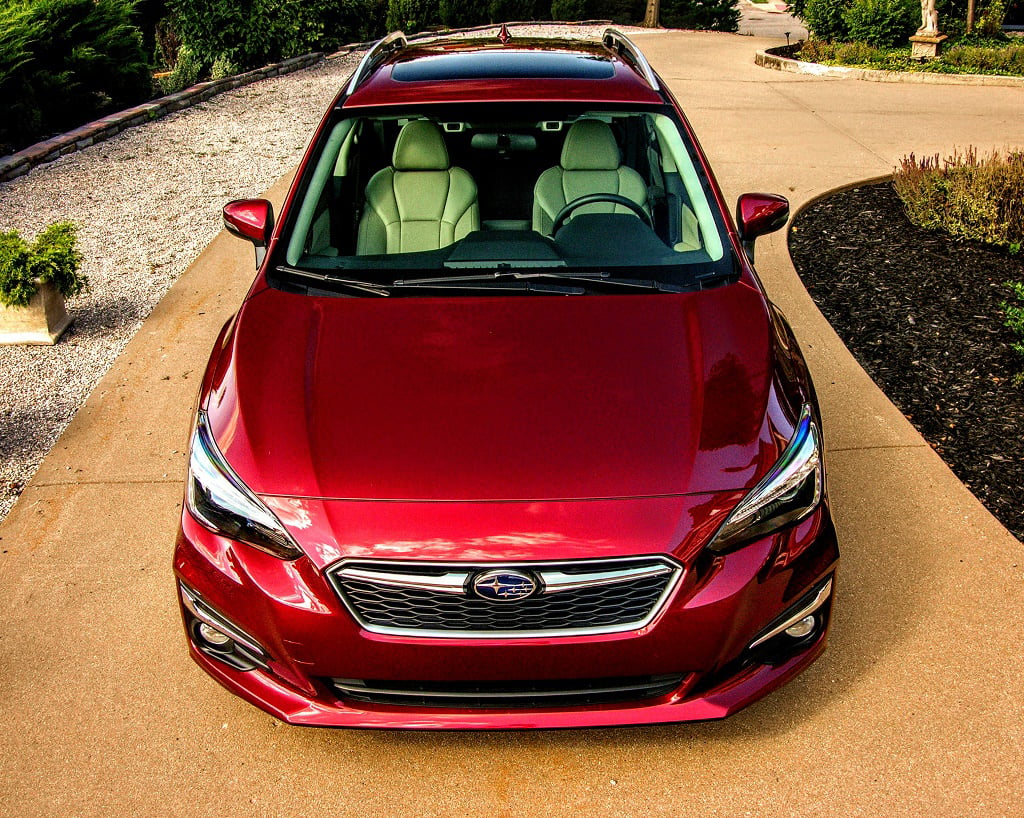 Subaru has stiffened and lightened the Impreza to the point where it borderlines on being rigid, something that fans of the brand's performance line will appreciate, but average buyers will likely take for granted. While the Limited version may not be as taught as the Sport alternative, it still features a fantastic amount of grip, and it has everything to do with a triple "S" approach: Suspension, structure, and steering.
Electric steering ratios borrowed from the BRZ make nosing around corners a blast, and the use of a 70% stiffer chassis accompanied by next-level noise elimination techniques keeps things crisp and quiet. A Stablex damper setup lowers the chassis about 0.2-inches, and a unique rear sway bar mounts directly to the chassis for a 50% reduction in body roll out back. Although the Sport model's 18-inch wheels and low profile tires look great and boost grip, I found the Limited's 17-inch alloys and more supple 205/50/R17 rubber provide a ride designed for rougher roads and is without question my preferred setup of the two.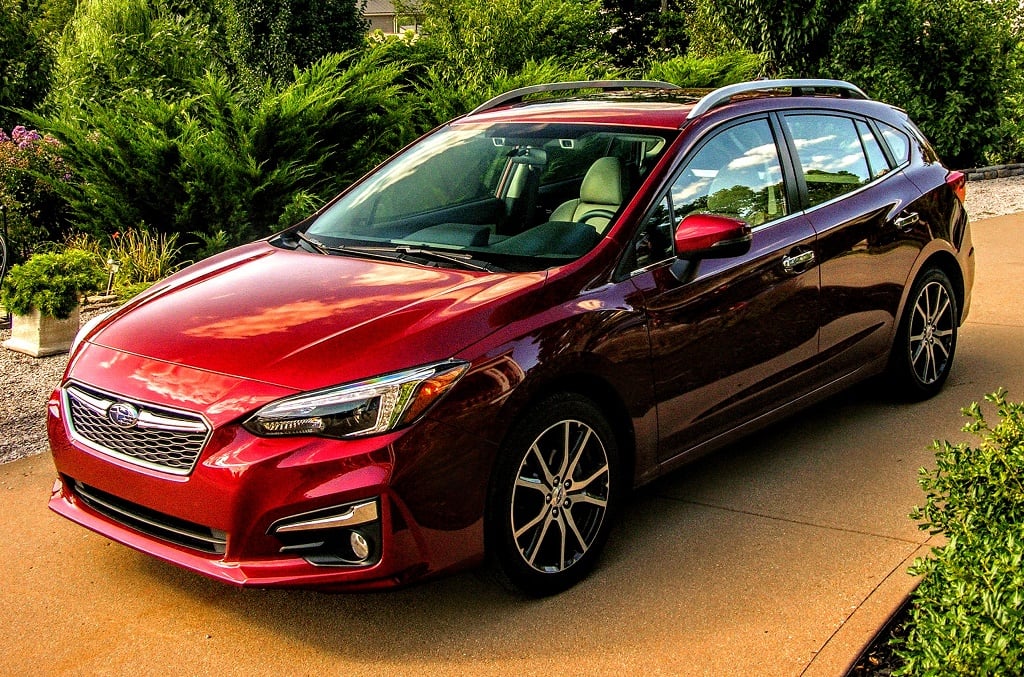 The fifth generation Impreza is also a storage monster thanks to its widened rear hatch opening and vastly spaced shock towers, sporting a sizable 100 cubic feet of volume within its cabin and up to 21 cubes of cargo room behind the back seat. Visibility is outstanding as well thanks to slimmer A and B-pillars, and quarter glass makes a comeback up front in order to remove cornering blind spots.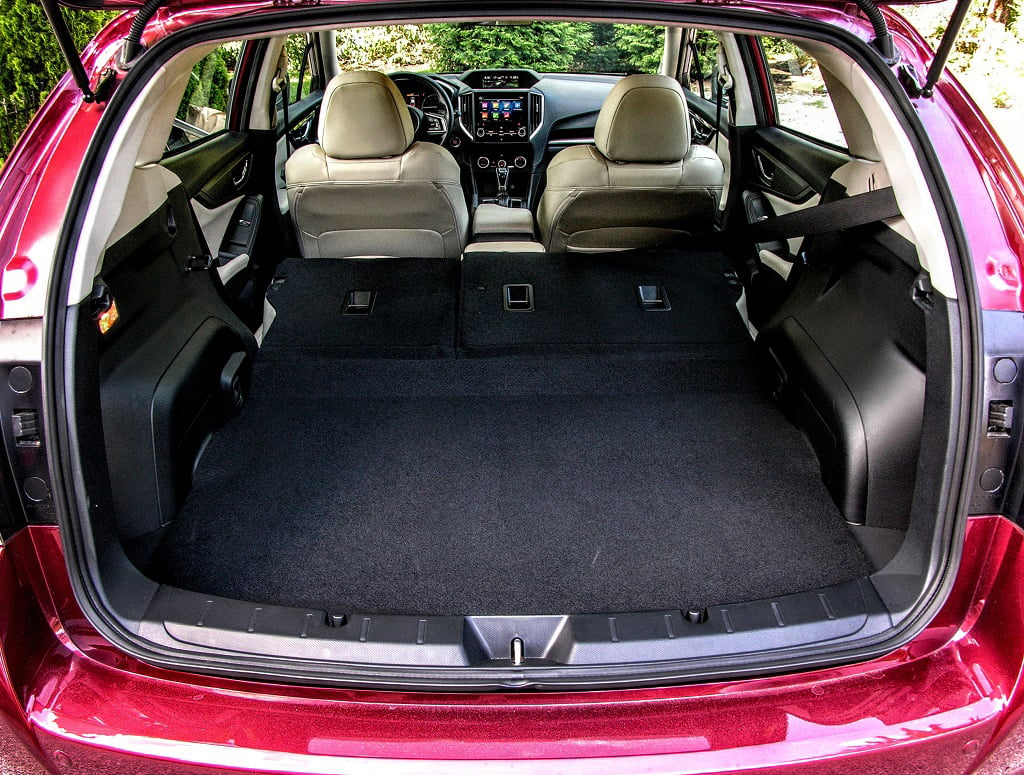 As for interior materials and construction, I find the two-tone ivory leather look to be quite fetching, and although it may not be rewriting any automotive design books, is well assembled and feels just as nice as it looks.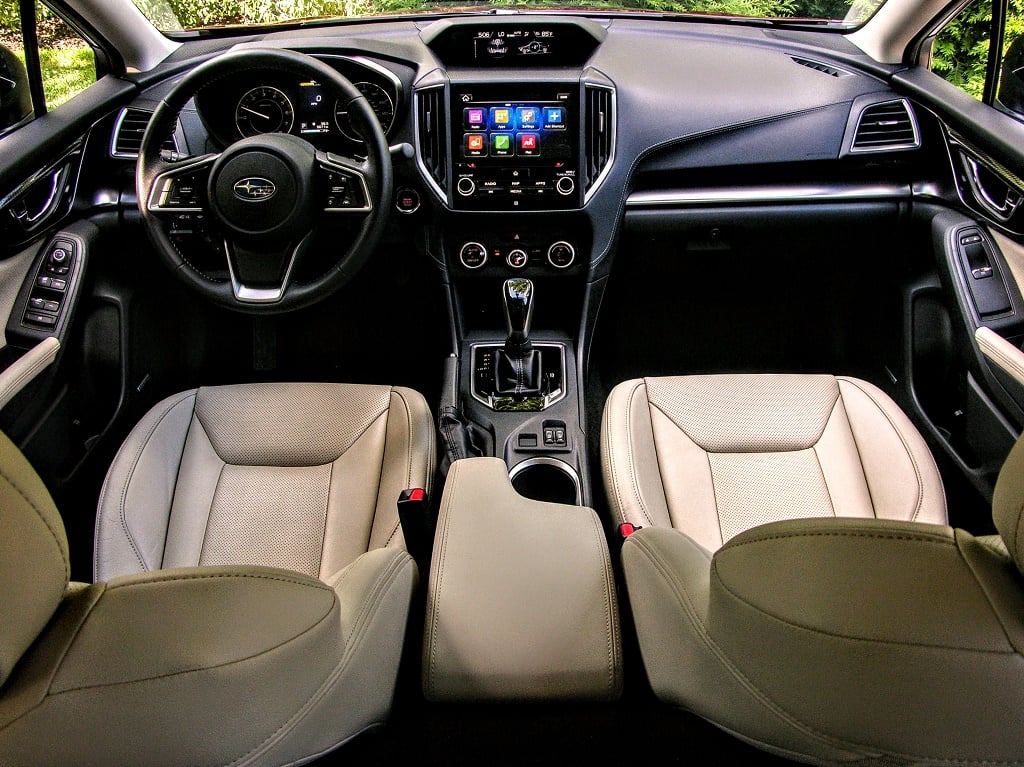 Buyers will also revel in Subaru's use of tech, as the latest EyeSight driver assistance package, as well as STARLINK services and apps within the 8-inch touchscreen attract the eye with colorful 3-D visuals and information. I was left nothing short of delighted by the level of detail and visual appeal packed inside the Impreza's dual screen center stack, with safety, infotainment, and diagnostic visuals all winning big points for the brand. Upper trims also get a Harmon Kardon premium audio option, something that may not sound like a big deal to some, but after decades of sub-par audio components marks a pivotal upgrade for the automaker.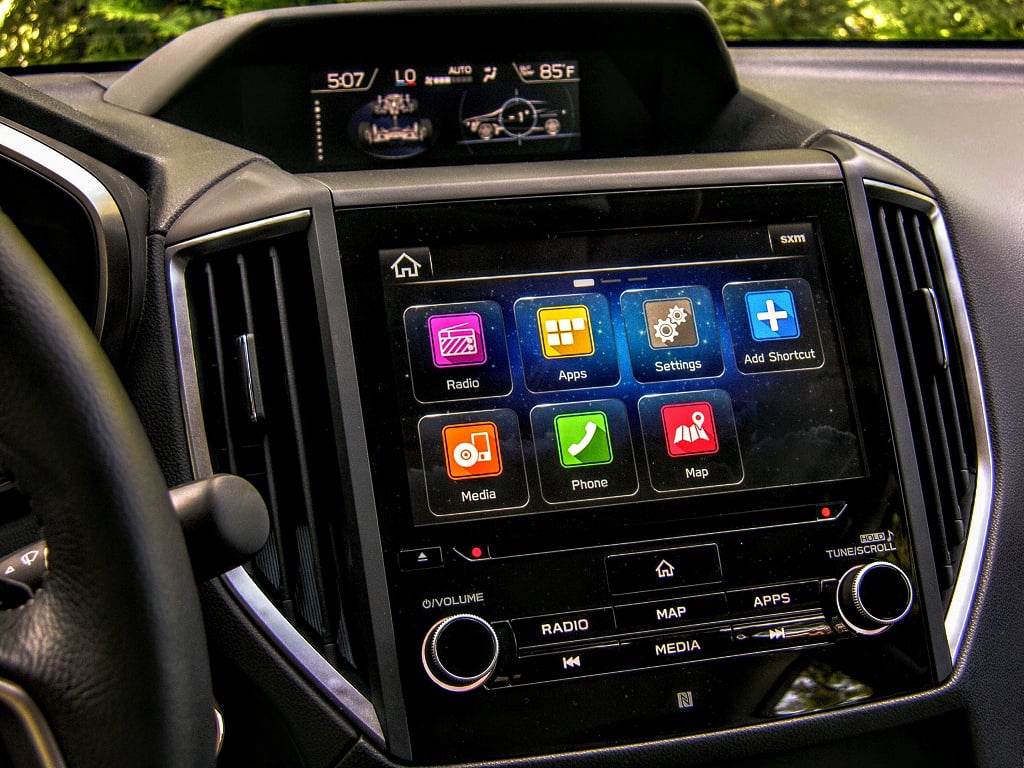 When it comes to naturally aspirated acceleration, Subaru's mildly revised 2.0-liter boxer engine is lighter, thriftier, and slightly more peppy than before. Although all 152 horsepower and 145 pound-feet of torque cause 60 to arrive in a manner that is leisurely to say the least, ask any new Impreza owner whether they feel they're missing out and they'll likely shrug and say the car is just fine the way it is. Naturally, this likely has more to do with the Impreza's solid 28/37 city-highway averages than driver enjoyment, but we'll save the whole hatchback fuel-sipping discussion for another time.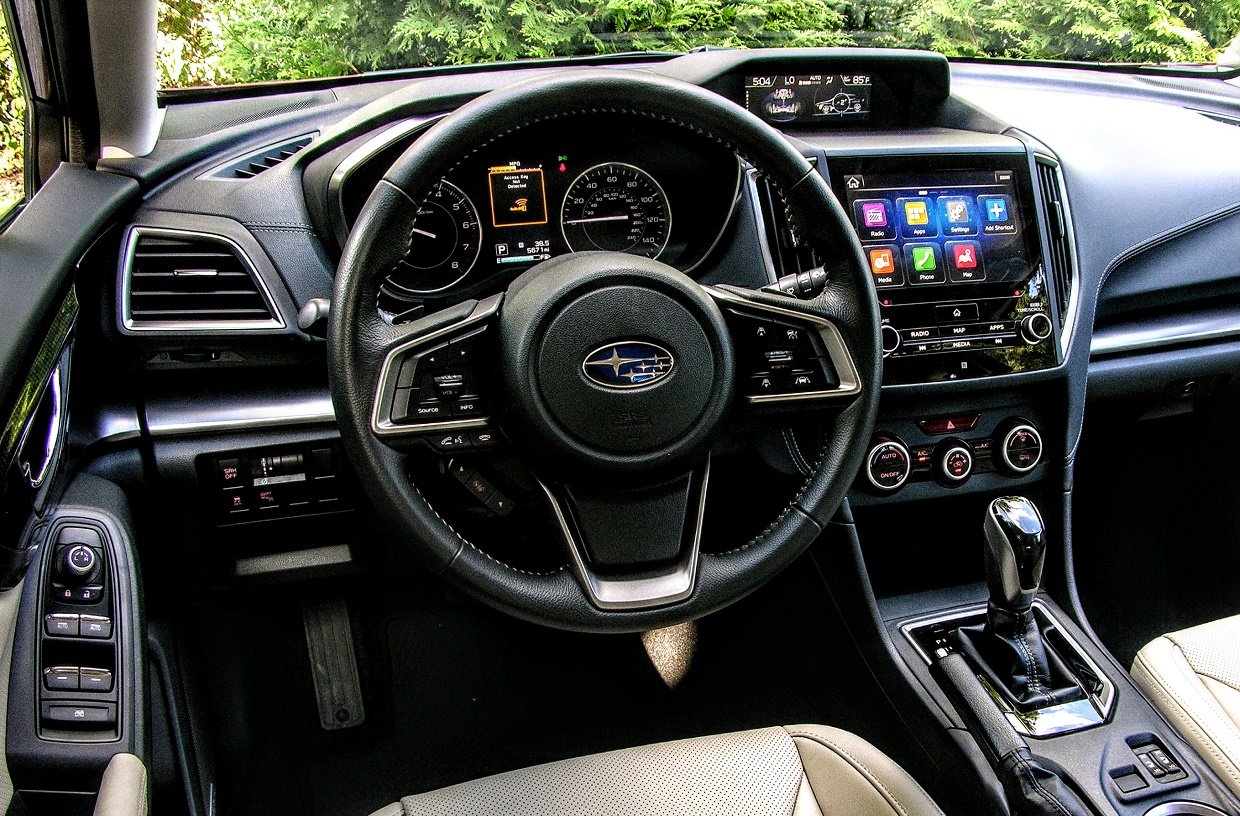 Sadly, fans of manual transmissions will have to forego the pricier Limited version if they wish to grab each gear with a traditional shifter assembly and clutch. Although critics are quick to point out how manuals are bordering on extinction in non-performance automobiles, and how the Impreza still relies upon a dated 5-speed gearbox, it feels strange not having a third pedal in this car. For those of you who demand a manual (Subaru boasts that it sells three times more stick-shifts than any other automaker), I would suggest looking toward the Sport version of the 5-Door, which can be outfitted with the pluckier STI short-throw shifter.
As for the Limited version, it features a Lineartronic CVT transmission with seven automated gears for paddle shifting purposes, and does not drone you out with incessant whining like many earlier CVTs. It may not be thrilling to throttle once combined with the pedestrian power numbers emanating from the engine, but it does snap smartly to attention every time you flip the steering-mounted paddles. Again, it's not an exciting acceleration experience, but then again it isn't supposed to be, and most drivers will find themselves praising the smoothness of this setup more often than naught.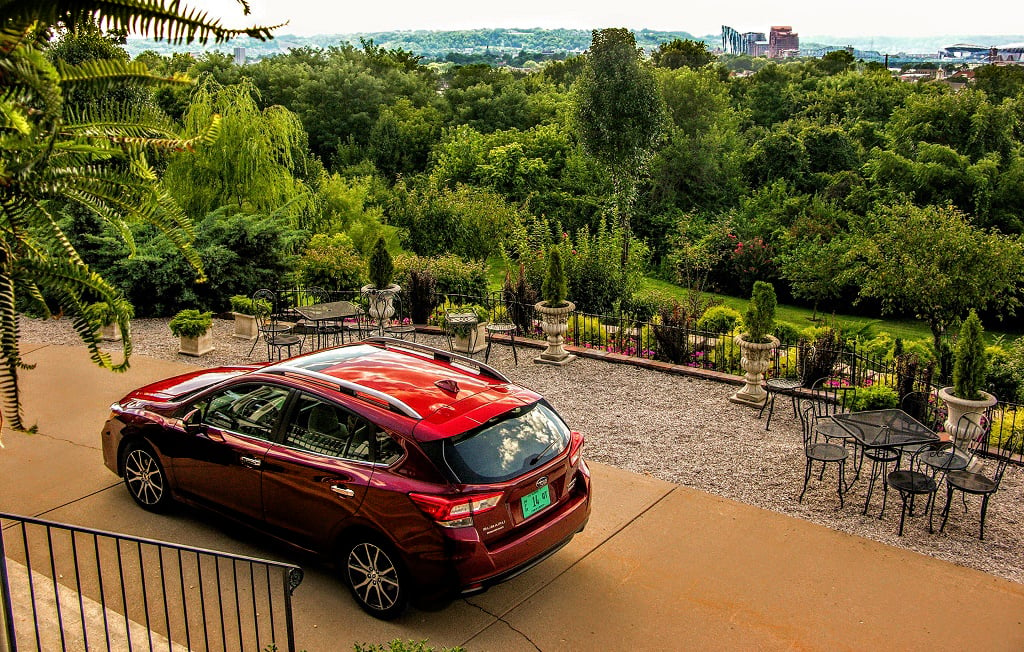 Just know that things like storage pockets and cubbies will not be nearly as sizable as those found in the Civic hatch, there are no 360-degree cameras on board, and faux carbon plastic touches outside and inside are abundant. There isn't a reconfigurable rear storage hatch for keeping smaller cargo upright either, and if you require a useful 40/20/40 split rear bench you will find yourself striking out.
Still, plenty of people can put-up with these things and don't mind relying upon a powerband that is far from exciting, and for these individuals the Impreza 5-Door is a winner on almost every level. Starting at $24,595 and climbing up to $29,260 with the addition of various options, the Limited version may cost a bit more than its competitors, but is still well worth the additional dough if you don't want a CUV but require all-wheel drive hatchback smarts. As for me, I'll give this model a solid thumbs up, but will reserve final judgement until I drive the Sport version with its optional STI short-throw shifter.