Rugged Ridge Custom Jeep Wrangler Review: Mud-covered Mango Mania
4x4 | jeep | jeep wrangler | off-road | sema | October 5, 2017
---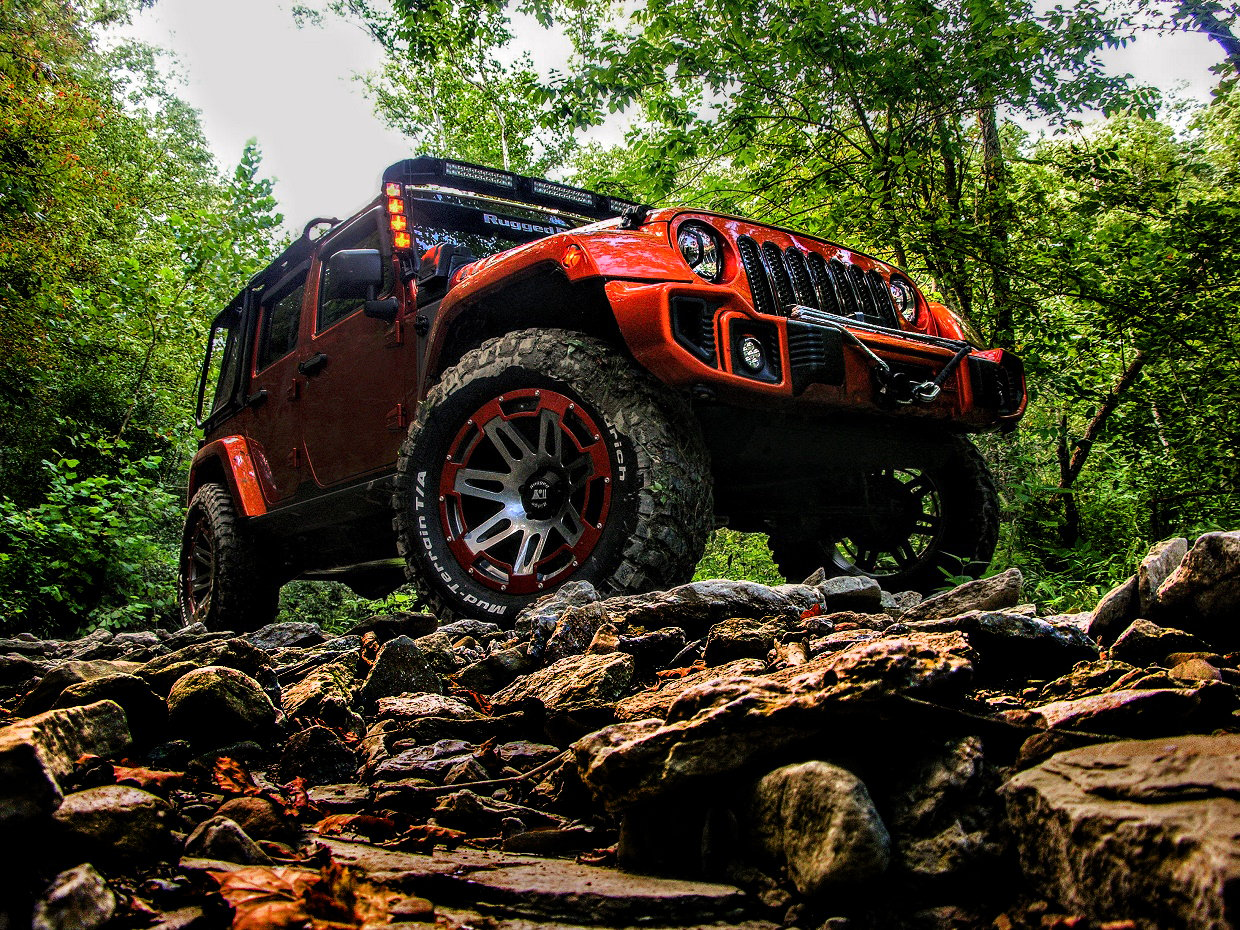 Specs at a Glance

Engine: 3.8-liter iron block V6
Horsepower: 202
Torque (lb-ft.): 237
Transmission: 4-speed automatic
Drive Configuration: 4WD
0-to-60 Time (secs): 11.5
1/4 Mile Time (secs): 18.3
Top Speed (mph): 99
City/Hwy/Combined MPG: 15/19/17
Wheelbase (in): 116.0
Total Length (in): 173.4
Ground Clearance (in): 12.5 at front diff, 11.5 at rear diff, and 16-inches at trans skid plate
Price as Tested (USD): $20,888 (MSRP for all parts installed, excluding cost of vehicle)
The custom Jeep craze in America has created a peculiar conundrum. On one hand, numerous aftermarket companies are creating kick-ass parts, and if you venture out to Moab, Utah chances are you will see these components being put to good use. Wheelin' with your buddies on the weekend is about as American as apple pie and Sunday Night Football, a time-honored tradition that favors rocky trails and massive amounts of mud more than anything else.
While dedicated hot-hatches and high performance sports sedans will always retain a special place in my heart, there's something undeniably badass about kicking Mother Nature's ass for an afternoon. This is what Wranglers were bred for since day one, and by going out and getting them dirty, we are solidifying their claim to the 4×4 throne.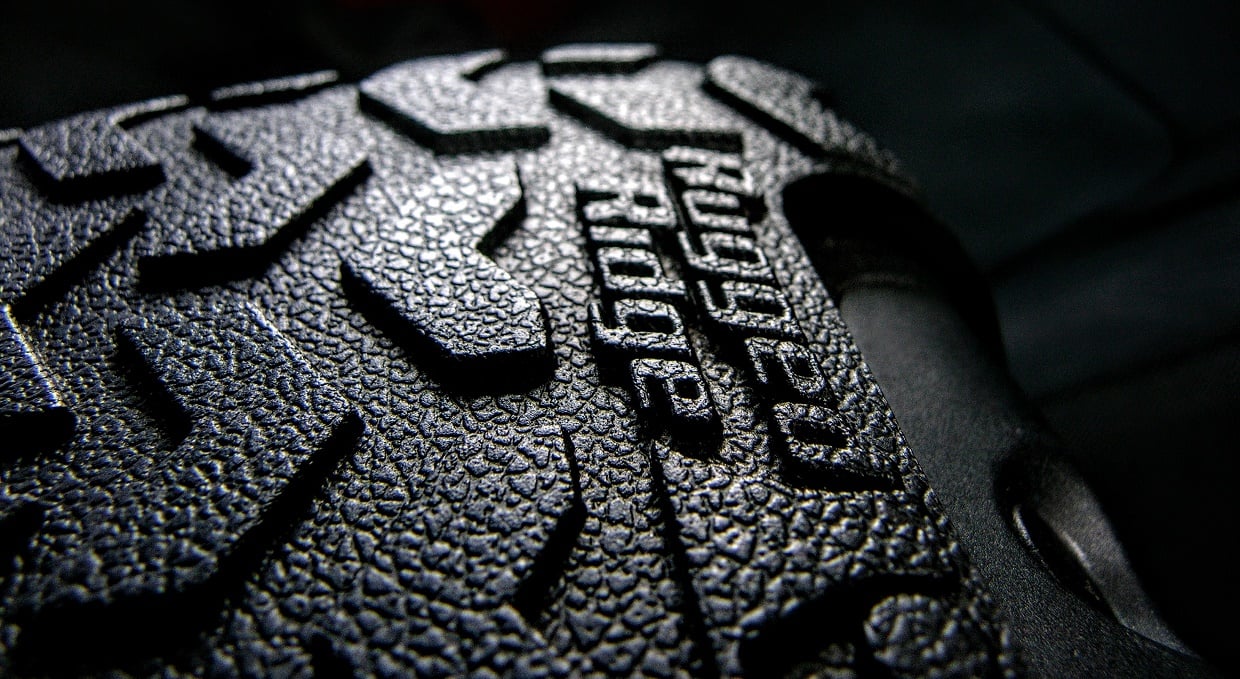 Unfortunately, posers with deep pockets remain plentiful. People who have zero experience (or interest in gaining any for that matter) in the ways of rock crawling or adventures down silty creek beds. It's a painful thing to witness, all those pristine off-road parts, glistening in the sun without a speck of dust to be seen, its owner halfheartedly polishing away with a microfiber cloth, vape smoke pouring from his nostrils.
Bird droppings and brake dust are not what these machines were engineered to overcome on the weekends, and nothing gets me fired up like the notion of someone not using a product for its intended purpose. So when I was offered the chance to bounce around in a heavily modified Wrangler for a week courtesy of Jeep specialists Rugged Ridge and the Omix-ADA team, I immediately offered my services. You know, because bringing mud, Murica, and heavy metal all together at once is something everyone needs to experience regularly.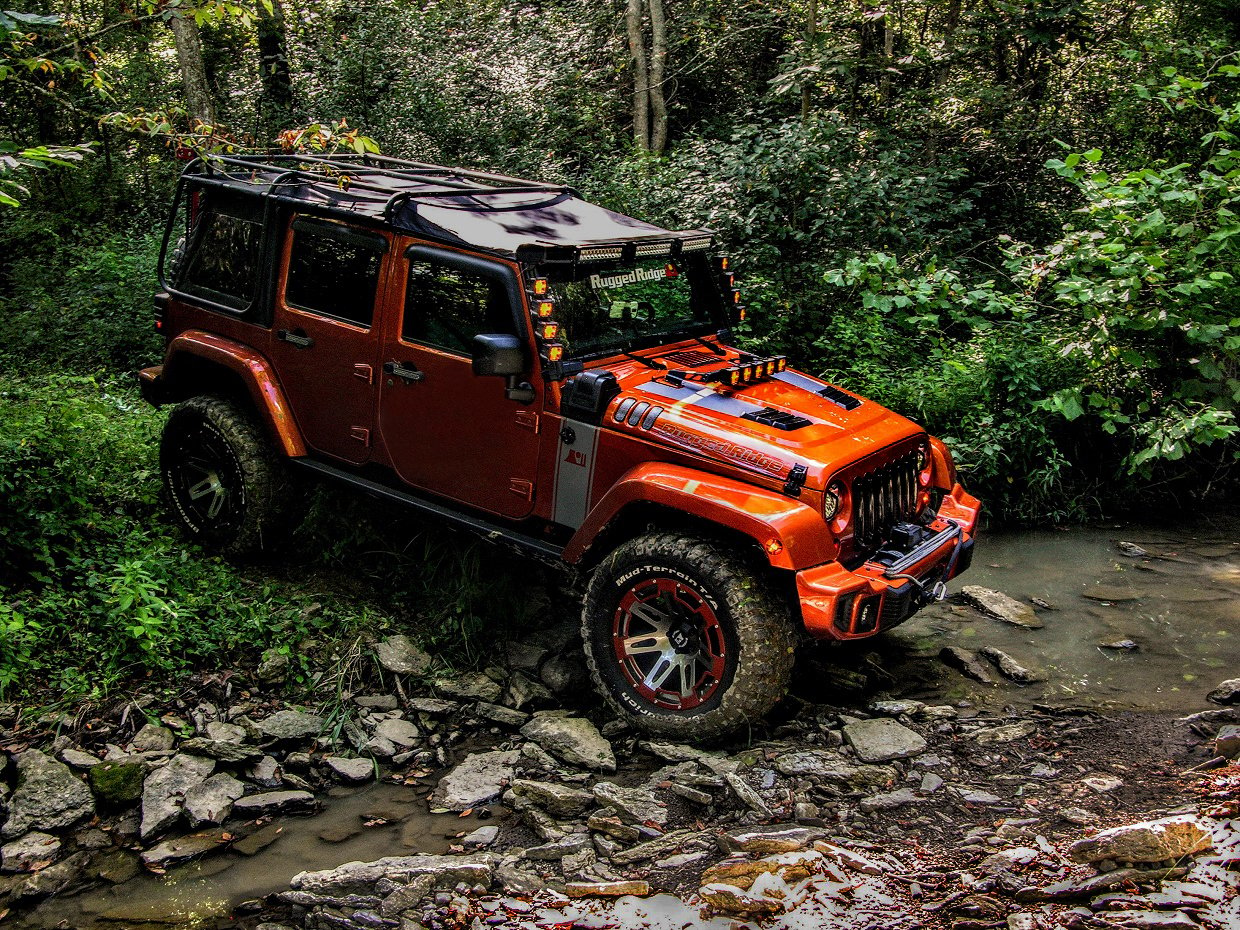 Having access to an off-road course any time I wish is a definite perk to this occupation, and after an hour of throwing mud and sheets of shale down a creek I was beginning to remember why hardcore off-road enthusiasts are so fanatical about Wranglers. Even in stock form this vehicle has the ability to champion some of the roughest terrain imaginable, and with the right aftermarket additions can become a ruthless 4×4 warrior.
Rugged Ridge threw every item in its inventory at this tank too, from a profusion of pod lights and bulging bumpers, to a winch rope up front and a recovery jack out back, the level of dress-up and skullduggery this vehicle exudes is legendary. Referred to simply as "The Mango Wrangler," this 4×4 parts catalog on wheels is a gas-guzzling SEMA build that is just as gregarious as it is enjoyable.
It's an attention whore that surprisingly is fairly easy to park because, well, you can park it damn near anywhere. But let's leave all the parallel parking problems to the city slickers and get back to the meat and potatoes of the matter: Deciding which rutted out trail I wish to conquer next.
There may not have been a whole lot of mud to be had at the time, but that didn't stop me from testing the Mango Wrangler's capabilities along a partially dried-up creek, and down some slippery farm trails. While its 4.5-inch lift kit certainly didn't provided the most comfort bounce to the ounce, it definitely helped me clear obstacles, and with an entire farm filled with acres of exploration, I needed every inch of clearance in my arsenal. Locked into 4-HI, the Mango Wrangler clambered up hills and crawled down ravines, not once running into issue with obstacles or traction.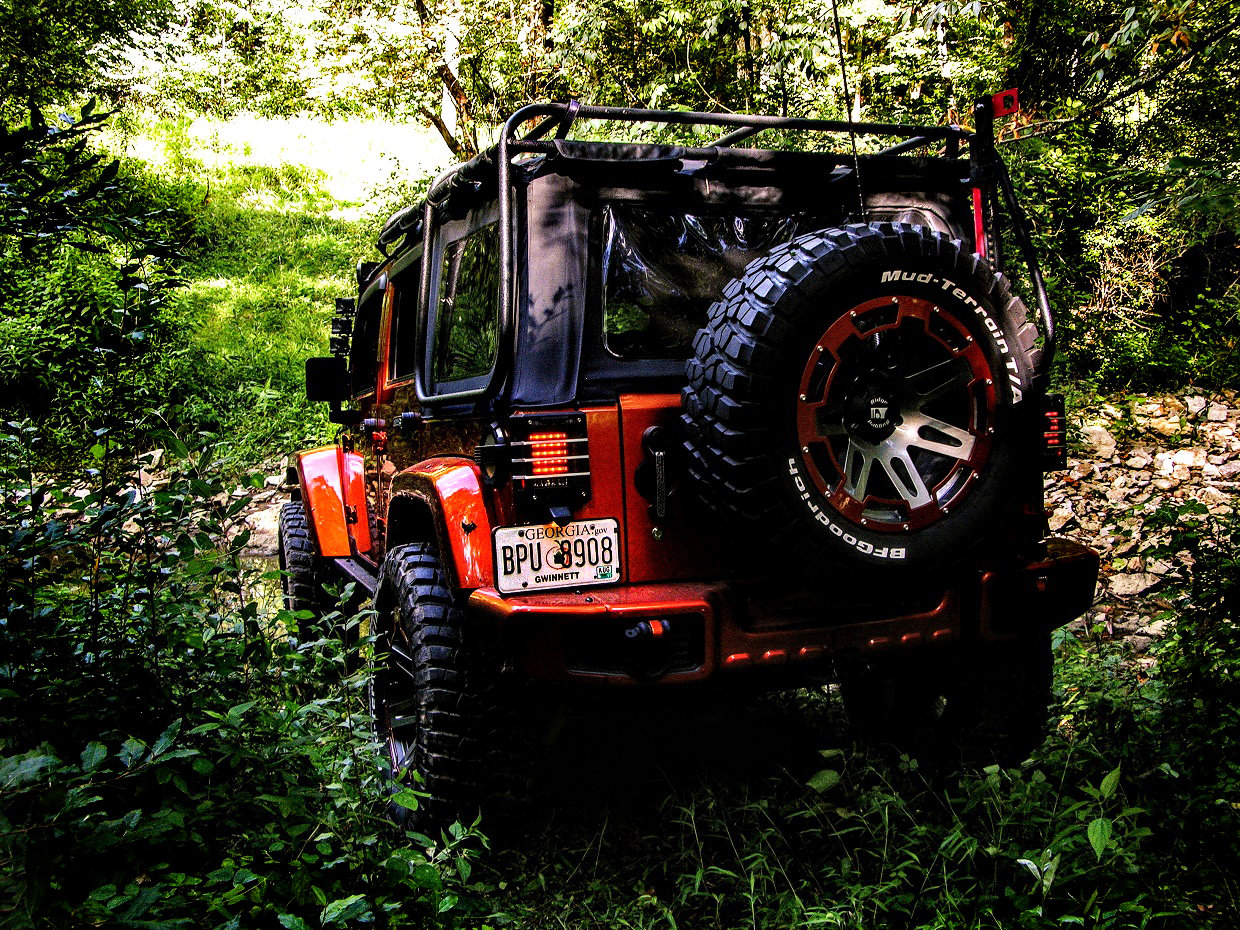 From the raised ride height, to the adjustable track bar, frame braces, upgraded ball joints, and tube seals, this vehicle packs a lot of the proper parts for off-road tomfoolery. Rugged Ridge even went as far as outfitting skid plates across the Jeep's control arms, beneath the evaporator, and along the front undercarriage to go with those differential covers and reinforced drive shafts.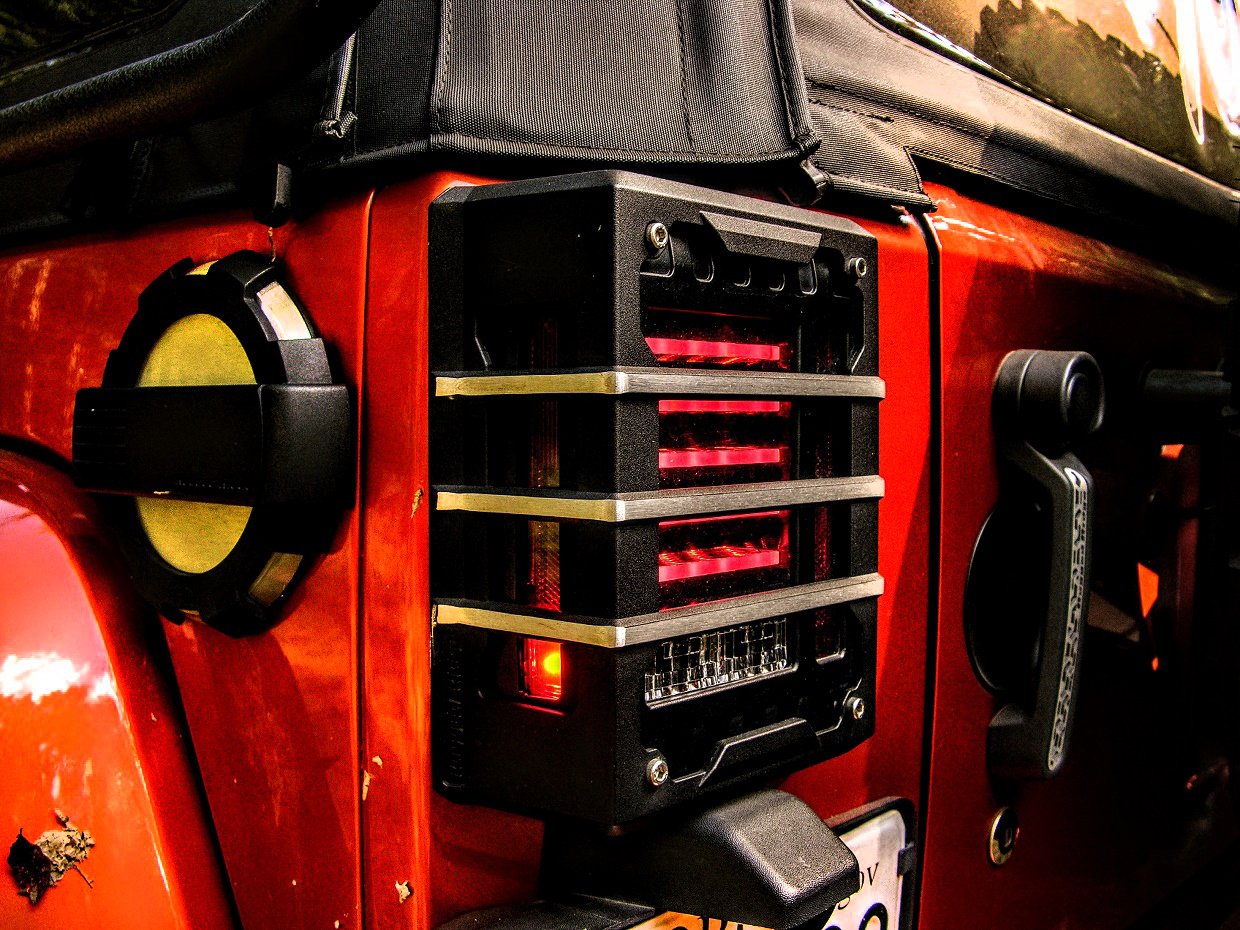 Externally, this Jeep rocks a vented hood for better cooling and cool points, Spartacus front and rear bumpers, mesh grille inserts, 20×9-inch XHD wheels wrapped in BF Goodrich rubber with body matched trim rings, and enough LED lights to illuminate the dark side of the moon. There also are some pretty nifty protective pieces to be found, including guards for headlights, signals, rear lamps, markers, and foglamps. It was also nice to know that there was additional shielding attached to the fuel tank, which appeared to be scratch-free, a tell-tale sign that this Jeep is more of a runway queen than an off-road test vehicle.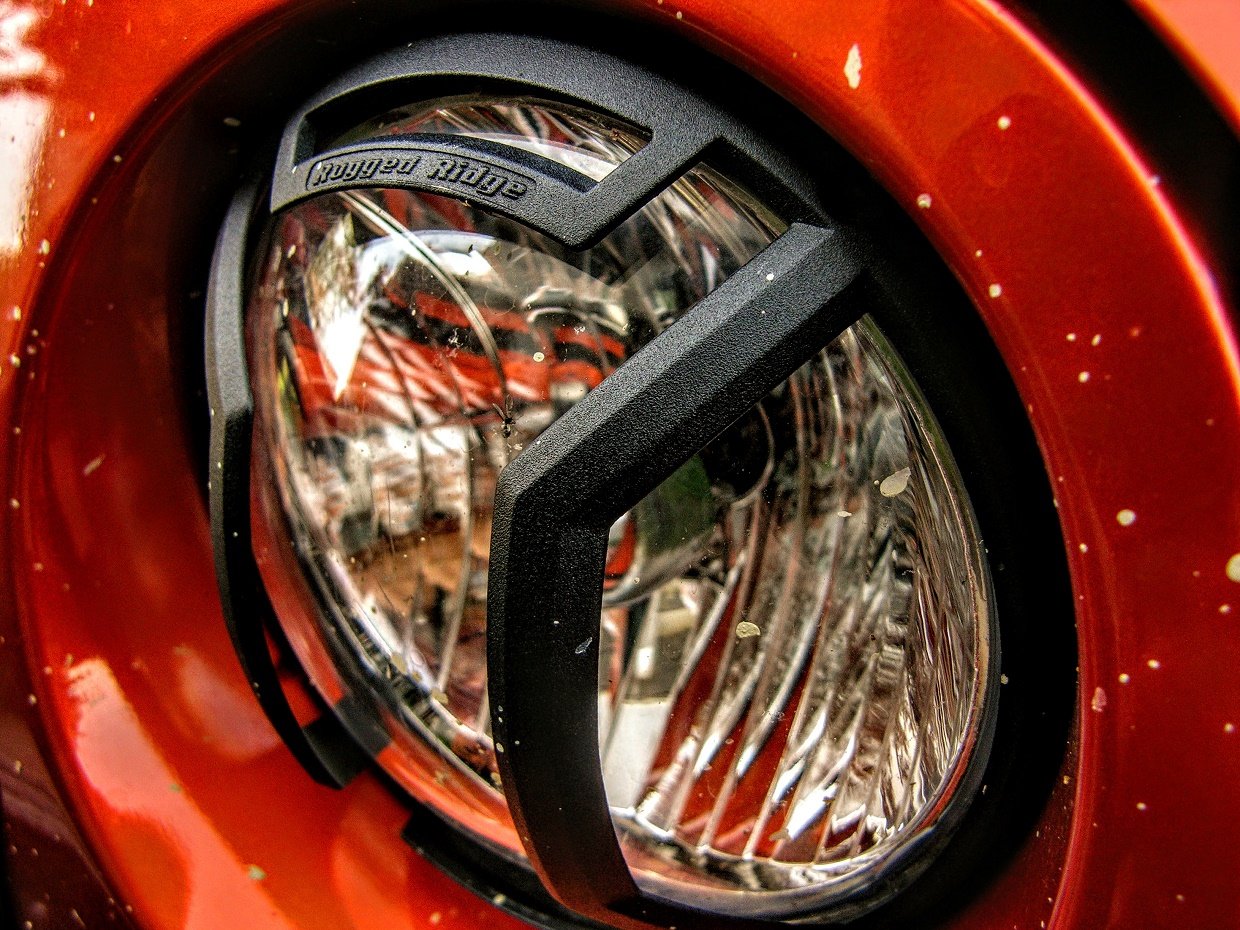 No matter though. I was instructed to test the off-road mettle of this machine, and test it I did. Maybe not to the extreme for which it was bred and subsequently built for, but I was able to engage in a few rock-crawling and wheel articulation scenarios, as well as some fast-paced frolicking down mud-strewn fields and tractor trails. It's a noisy, rough, and exciting take on 4×4 fun that did not disappoint, and not once did I find myself needing the attached 12,500-pound Nautic Winch nor its synthetic rope.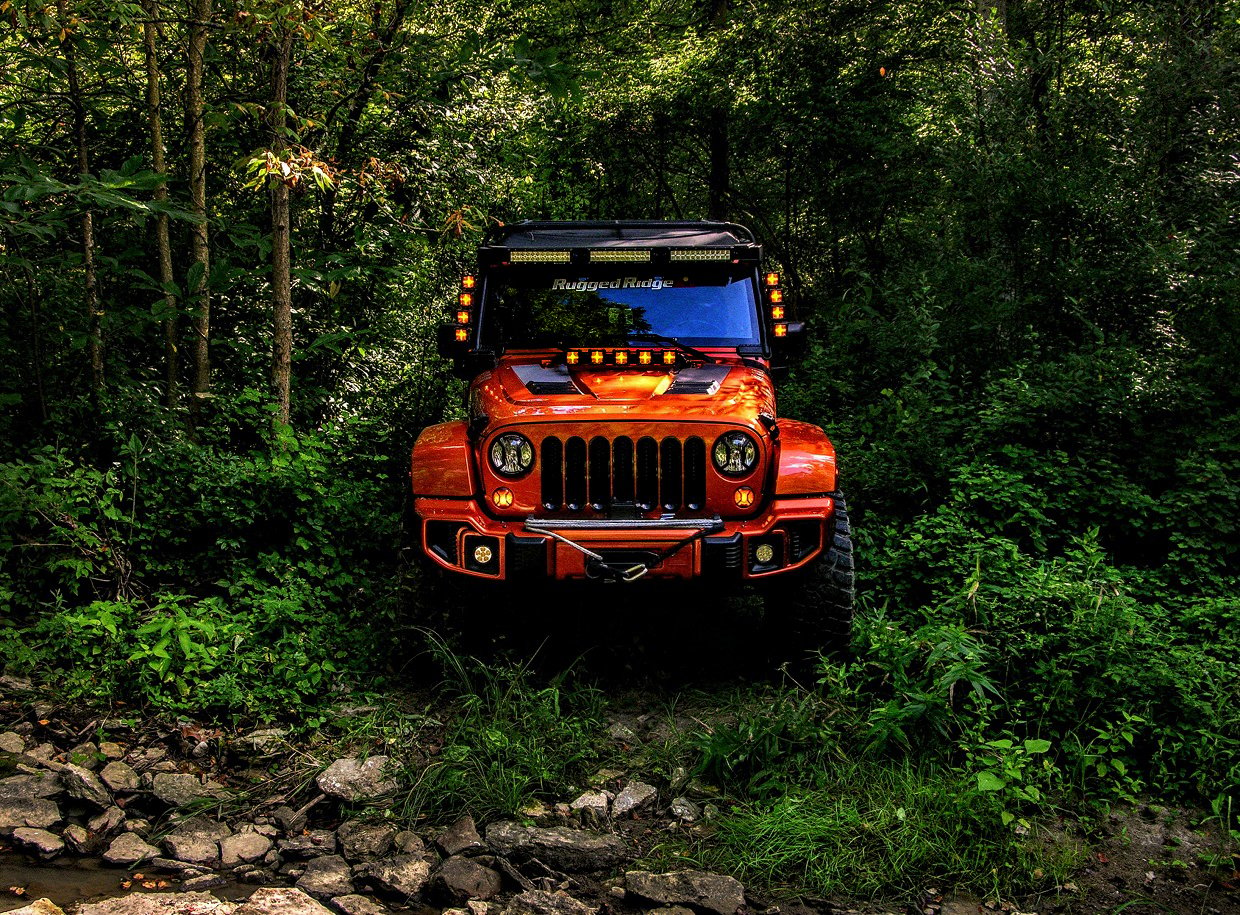 What I did find myself pining for was a bit more power and a gearbox that did not feel like it was made out of spent metal shavings. Wranglers are designed from the factory to be more of a middle-of-the-road V6 platform than a hair-raising hellion, but even the addition of a low-mounted snorkel and an axle back exhaust couldn't help this beast move any faster. Having driven and enjoyed the torque-rich EcoDiesel Grand Cherokee, it's obvious that the low-end grunt provided by this powerplant is exactly what the Wrangler needs, especially when rolling resistances reach these levels.
As for the 4-speed automatic in this Jeep, let's just say that the optional 6-speed manual would have been greatly appreciated, but I also totally get that this is a 2011 model and more of a demo vehicle than a demolition derby destroyer. It's a painfully slow, unrefined, noisy, and thirsty powertrain combo that begs to be replaced with something more modern, a move that more and more aftermarket Jeep builders are gravitating toward.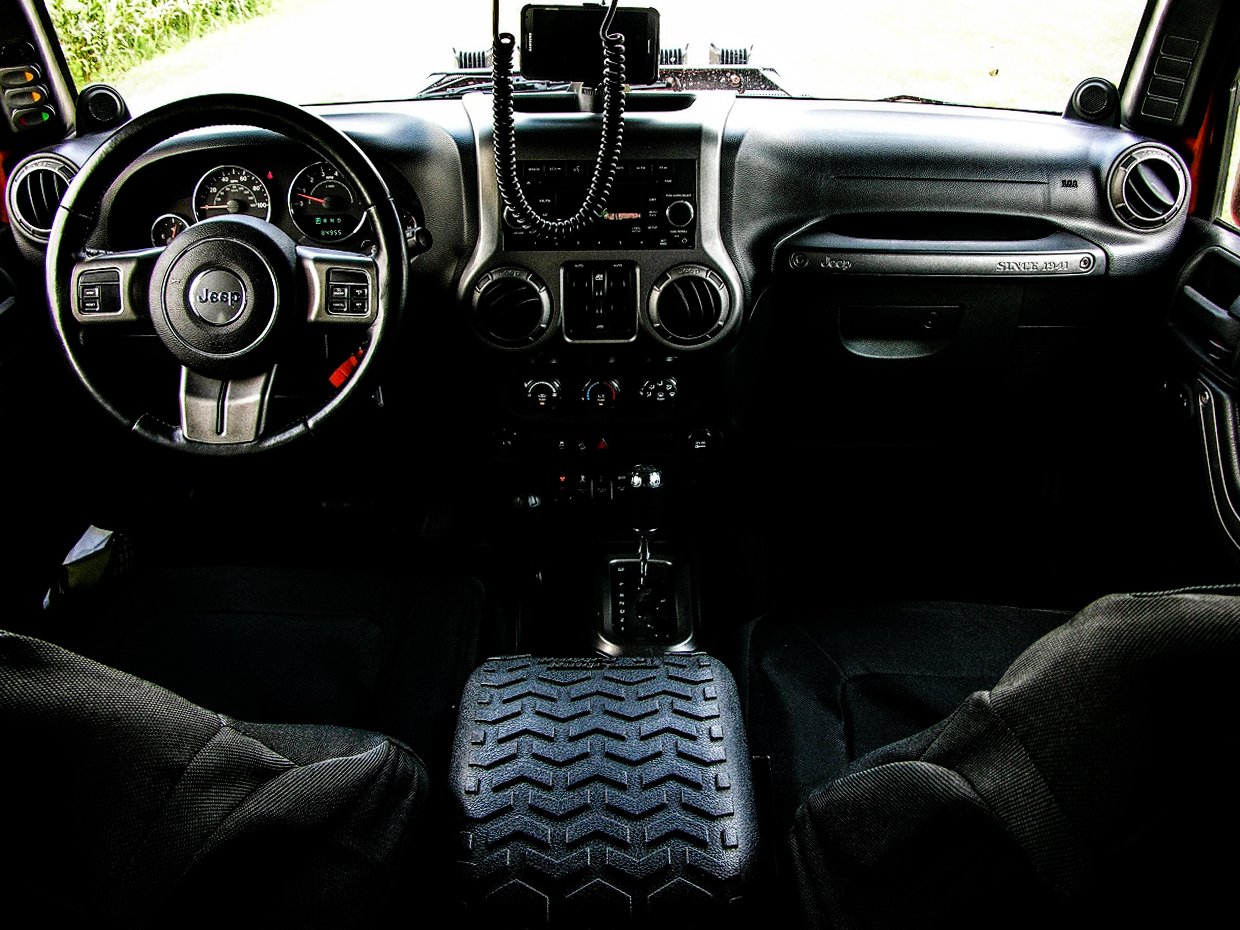 Internally, the Mango Wrangler provided a lot of neat post-apocalyptic pieces that were equal parts functional and fun. Dressed almost entirely in black, with ballistic seat covers adorning every chair, the cabin came loaded with all manner of all-terrain addition. This included floor liners, center console covers, a CB radio, paracord grab handles, a C3 cargo cape, and an Exo-Top roof rack/soft top combo. There also were two pods that came loaded with switches both on the A-pillar and across the lower section of the center console, allowing you to toggle things like the Jeep's orange "Zombie Lights" or blinding "Sasquatch LED Bar."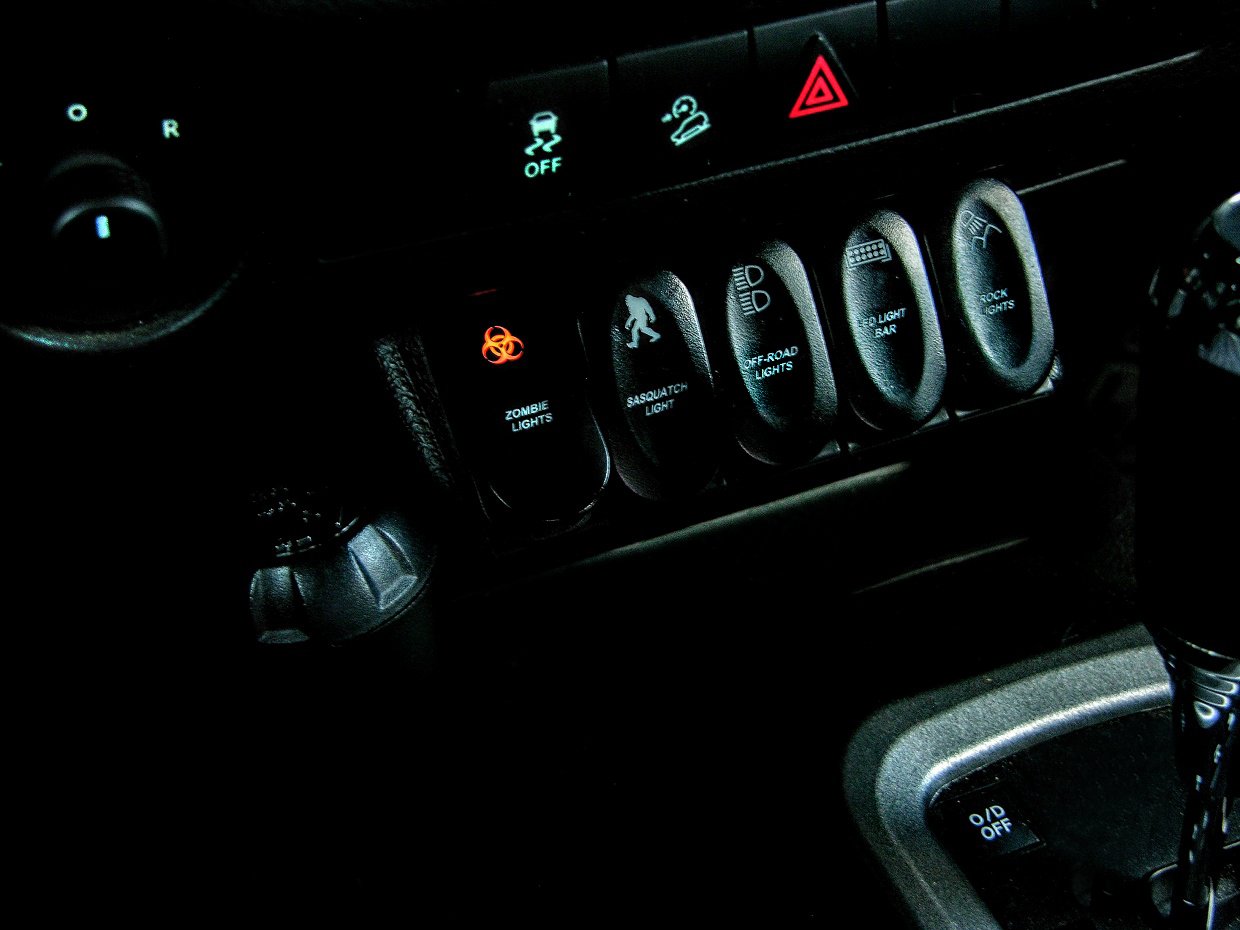 Issues with this vehicle (outside of its archaic engine/trans combo), are three-fold and all design oriented. First up is the track bar drop-bracket kit, which could potentially pry against the frame during extreme scenarios. There also is the murdered-out axle back muffler kit, which looks and sounds stellar, but being that the first thing sheared off when off-roading in a Wrangler oftentimes is the exhaust, I can foresee this kit getting destroyed in no time.
My final complaint involves the toggle box below the center console, which sits a hair too far toward the driver, thus making shifting in and out of 4WD settings a knuckle-busting affair. By offsetting these switches a half inch to the right drivers would be able to easily pop the vehicle in and out of off-road mode, while still retaining all of the switches and appeal provided by the product.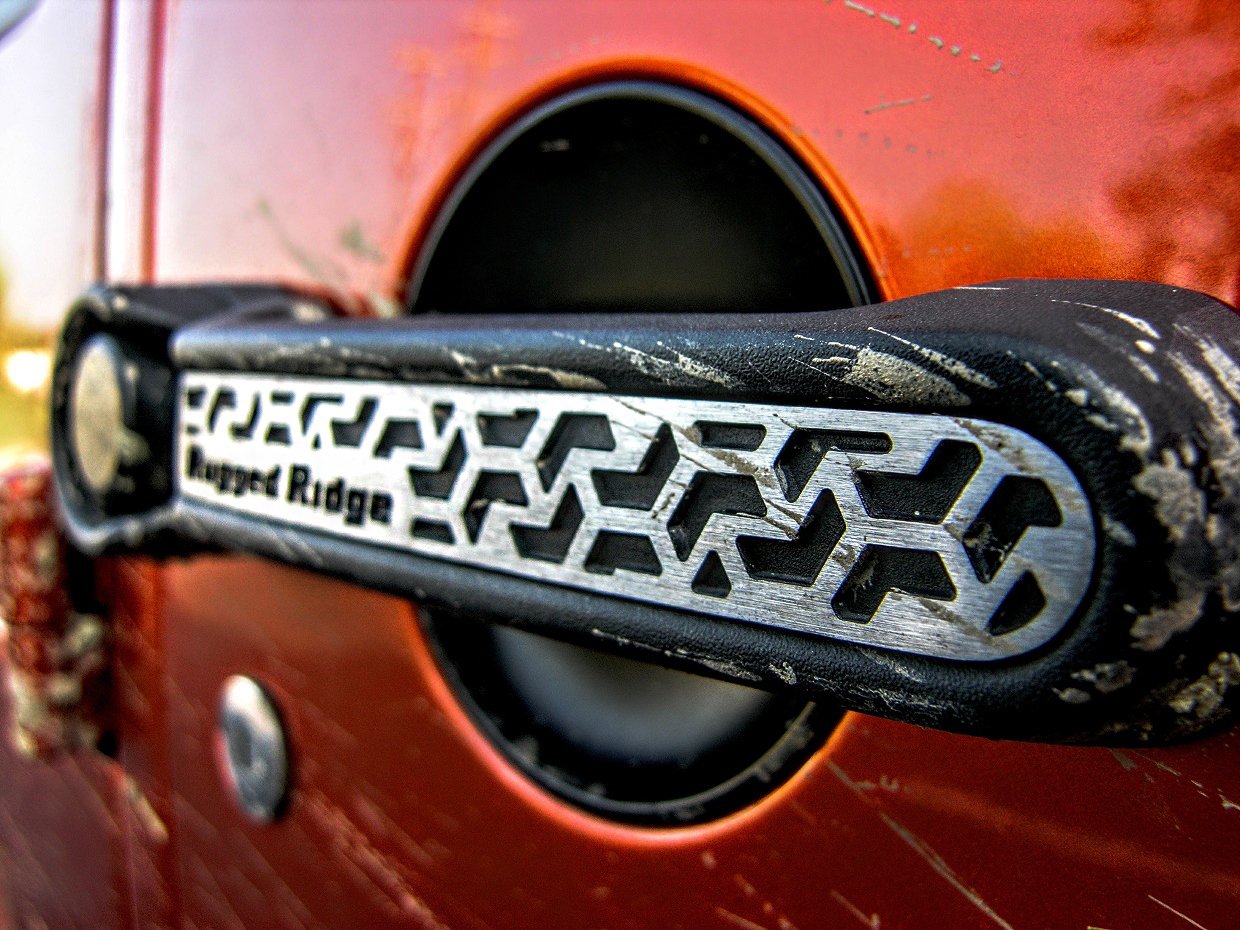 All told, Rugged Ridge's Mango Wrangler is an absolute hoot and a half to drive, both on the street and off. Having driven quite a few Jeep products over the years, but never one modified to this level, I now see the appeal of owning a dedicated Wrangler with all the fixings. It's a vehicle that snags attention everywhere it goes, so limelighters will rejoice, yet it retains enough off-road prowess that getting to an elusive campground atop a "rugged ridge" is completely feasible.