Concepts from Future Past: 2001 Ford EX
2001 | 4x4 | ford | off-road | October 18, 2017
---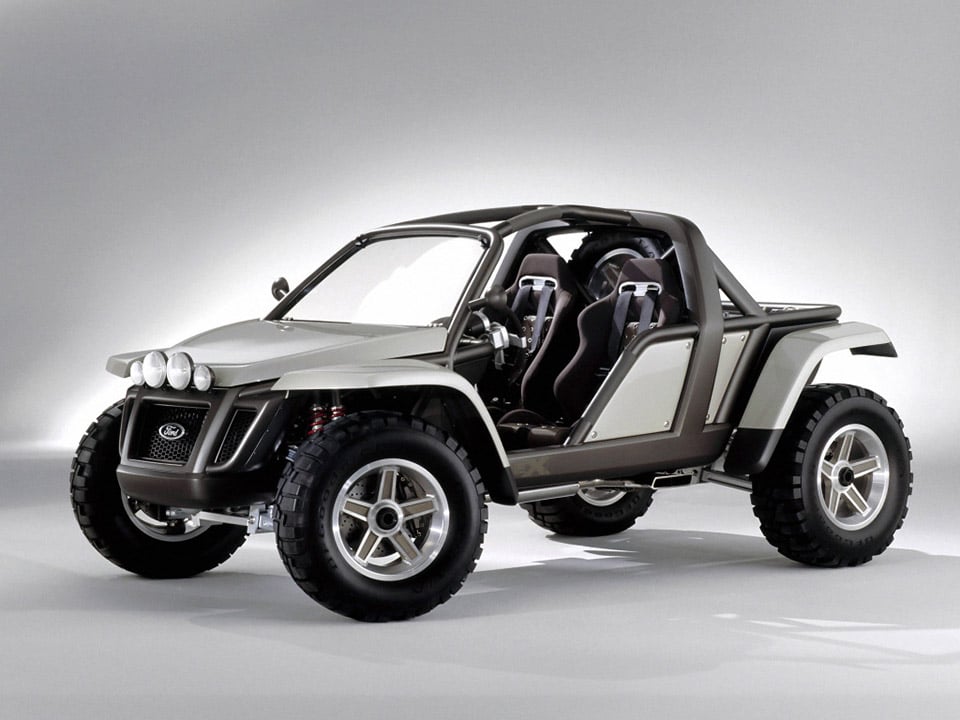 Usually, when an OEM shows up at an auto show with a concept car, it's a vision of a future design direction, new technologies, or a preview of an actual production vehicle. But on occasion, a concept car is simply a flight of fancy to attract attention and media buzz.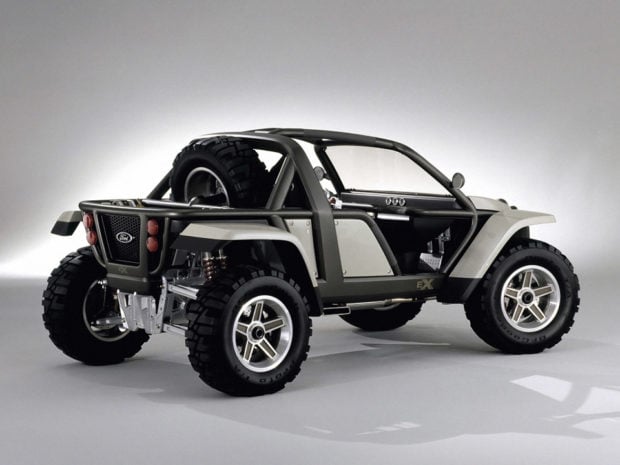 Back at the 2001 Detroit Auto Show, Ford turned up with just that sort of concept car – the Ford EX. For all practical purposes, it was a Ford dune buggy.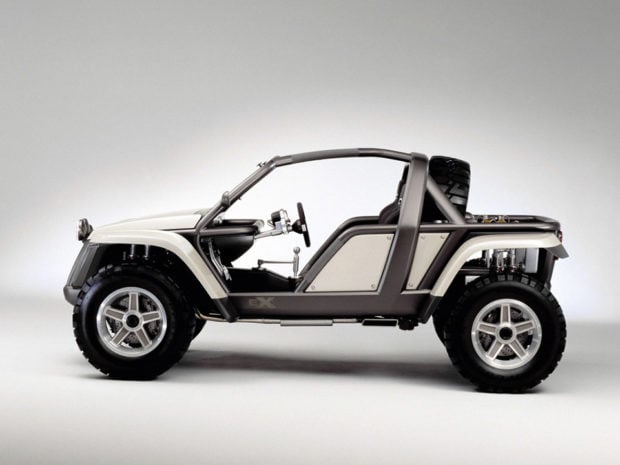 The EX was an open bodied 4×4 designed for fun and performance on any terrain. It was built on a chromoly tube steel frame, wrapped in removable composite body panels. It offered a perfect 50/50 weight balance too, and was powered by a supercharged 4.0-liter V6 engine that made 375 hp and 410 lb-ft.f torque, connected to a 5-speed manual gearbox. Well, that all sounds like good fun.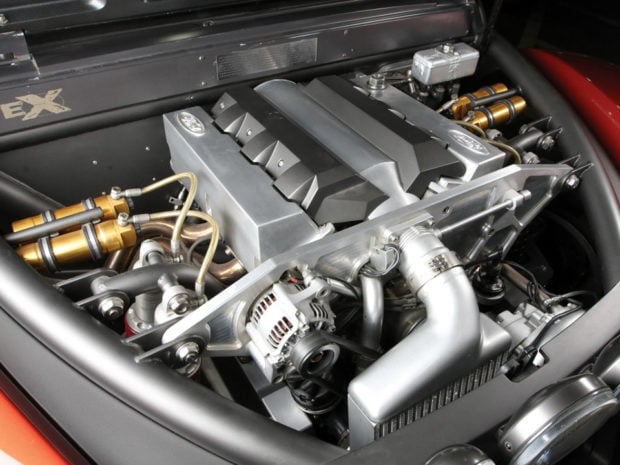 The interior of the Ford EX protected occupants with a full roll cage and bucket seats with 4-point racing harnesses, while all of the materials were designed to hold up to the extreme conditions that a buggy might encounter on the road, as well as the harsh sun. The floor was made from a washable molded rubber, and even had removable drain plugs for rinsing out mud and dirt.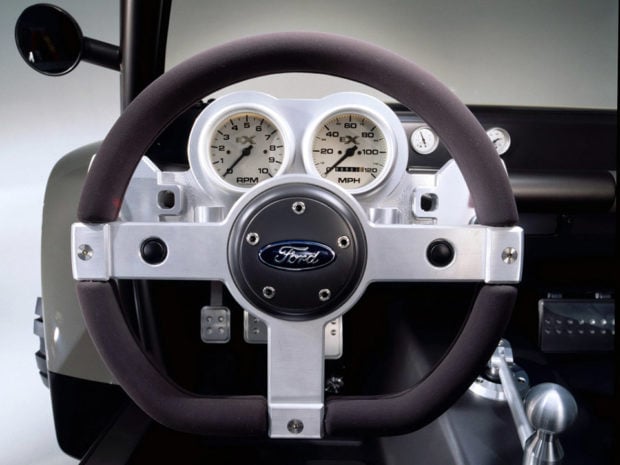 Obviously, Ford never put the car into production, but a red-tinted build of the EX concept turned up at the 2017 Barrett Jackson Scottsdale auction, where it sold for $110,000. Unfortunately, the one-off concept vehicle isn't street legal.