ARES X-RAID Reinvents the Mercedes G-Class SUV
ares design | mercedes amg g63 | mercedes g-class | mercedes-amg | mercedes-benz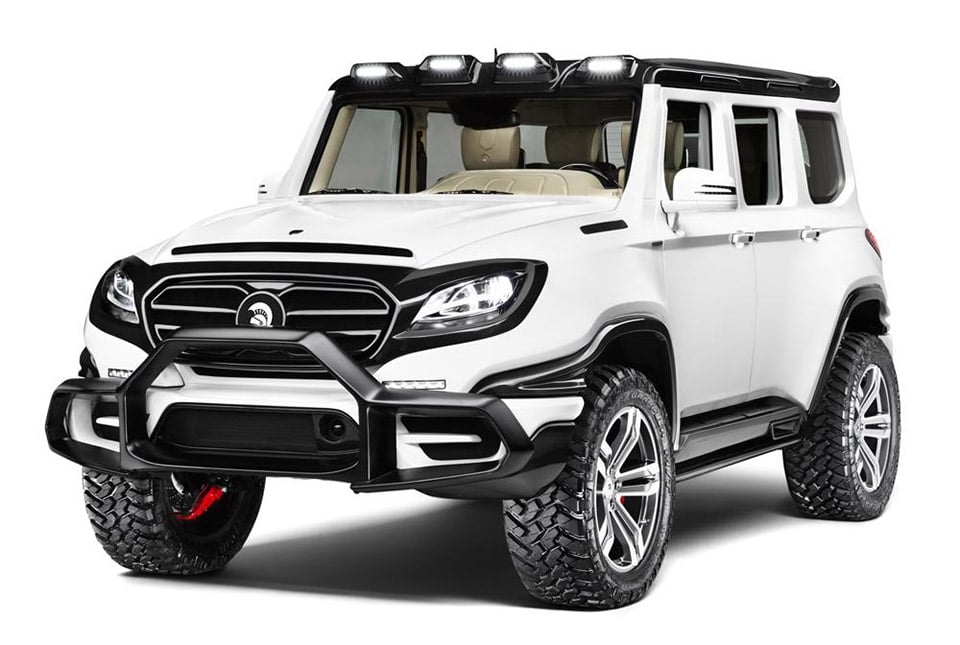 The boxy Mercedes-Benz G-Class has an extremely distinctive look, but the guys at Modena, Italy coachbuilder ARES Design have their own vision for the rugged and powerful 4×4. Gone are the sharp, squared-off edges – replaced with rounded corners, fat wheel arches, and dramatic, distinctive styling that will have everyone scratching their heads in wonder as it drives by.
The X-RAID starts out as a Mercedes AMG G63, but looks like a completely different – and much more awesome vehicle at the hands of ARES. Not only has its 5.5-liter turbocharged V8 engine been tuned to produce a Hellcat-beating 760 horsepower, but it's lost over 440 pounds thanks to an all new carbon fiber and aluminum body.
The whole thing has a much wider and more athletic stance than a stock G-wagon, and looks phenomenal riding on those big custom 22″ wheels, wrapped with rugged lug tires. Rather than the stark, militaristic looks of the original, this thing looks like it's ready to take on the most intense roads on the planet. If there's anything not to like, it's the enormous spare tire rig on the back door that pretty much eliminates any hope for visibility. One can only hope this thing has a good rearview camera setup.
Inside, the cockpit has been completely redone as well, with elegant Nappa leather, precious material accents, and a revamped back row with luxurious, executive class seating for two.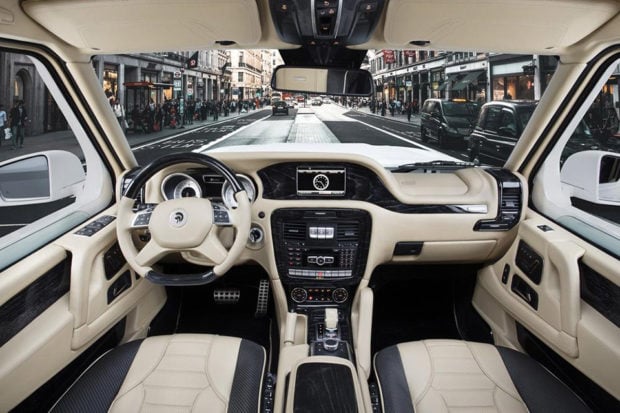 A stock AMG G63 goes for $141,100, so I can only imagine how much this completely custom coachbuilt version goes for. I wouldn't be surprised at a price well into the $500k to $700k range.