Honda Sports EV Concept Has Retro-Modern Appeal
EV | honda | honda sports ev concept | tokyo motor show
Tokyo Motor Show 2018 kicked off this week, and like most years, each of the major Japanese automakers turned up with some cool new concept designs. One of the more compelling vehicles on display this year is the Honda Sports EV. This compact sports coupe was created to provide a vision for what a pure-electric 2-door hatch might look like down the road.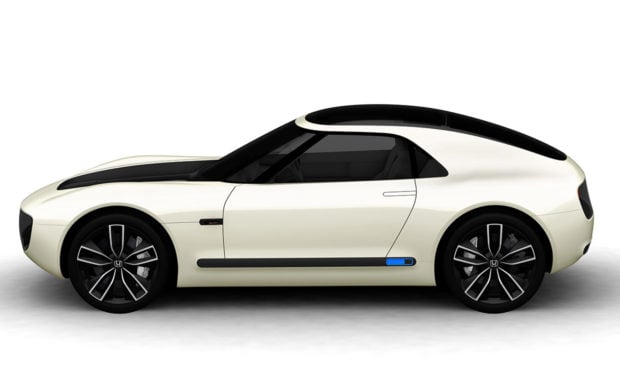 Its stubby proportions and retro inspired design elements really do appeal to me. I especially like how its shape and lighting are a not so subtle nod to the classic 1960s Honda S600 Coupe. The simplicity of its styling are a dramatic – and welcome – departure from the over-the-top insanity of the just released Civic Type-R. In addition to its electric drivetrain, the Sports EV would use artificial intelligence in some, as yet undisclosed aspect of its operation.
Honda has done little to provide details about the little car, so we have no idea what sort of capabilities we can expect should it go into production down the road. I'm really hoping they decide to make it a rear-wheel drive drift machine, but that's not Honda's typical modus operandi these days.