Ferrari 458 Italia? Nope, Toyota Celica Italia
body kits | ferrari | ferrari 458 | mods | toyota | toyota celica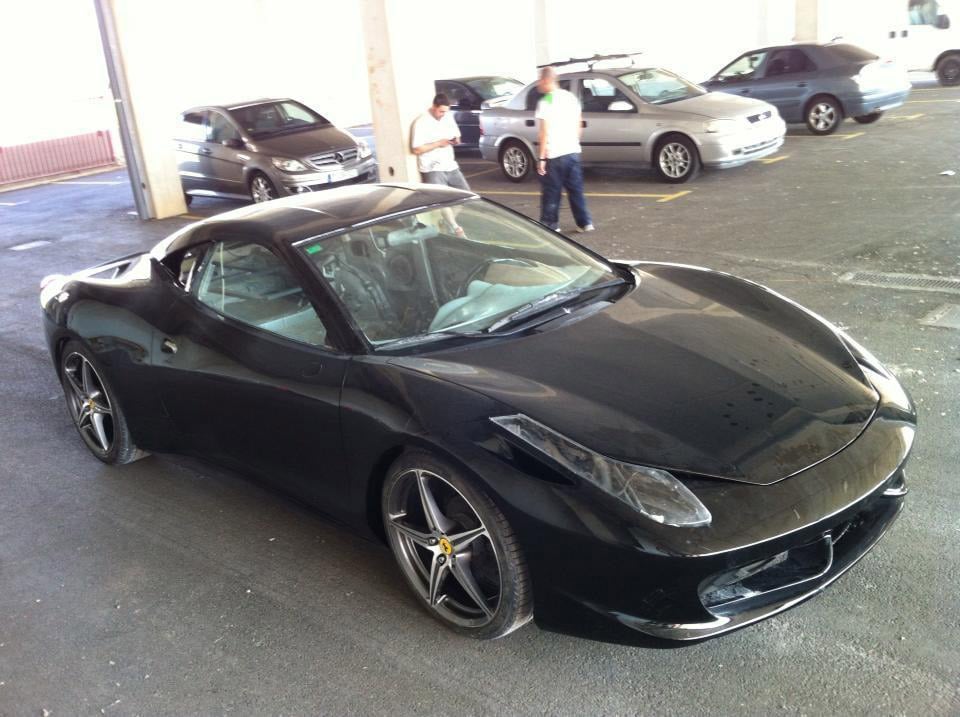 Of all of the cars I've ever driven – and I've driven quite a few – my favorite is still the Ferrari 458 Italia. It just offered the right combination of power, oversteer, and drop dead looks that are everything you want in an Italian sportscar. Sadly, I couldn't really afford the $250,000 price tag.
I guess if all I cared about was how the 458 looked, I might consider getting one of these ridiculous replica body kits. What you're looking at here is obviously not a real Ferrari. Instead, it's an early 2000's Toyota Celica underneath all of that fiberglass.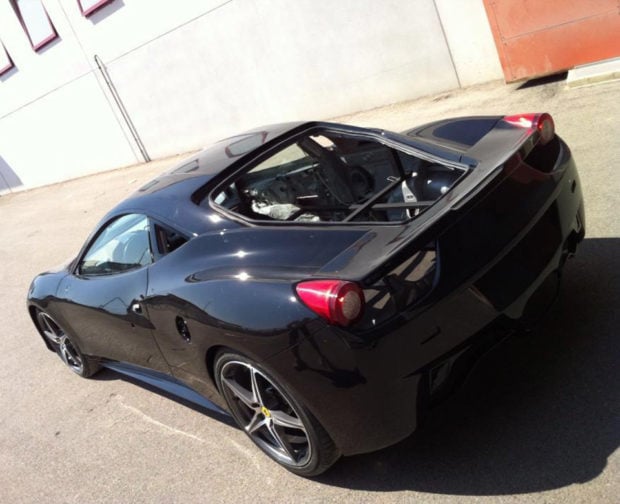 The kit includes replacement body parts for the hood, bumpers, fenders, doors, rear quarter panels, mirrors, door handles, and aero bits to make the Celica vaguely resemble a Ferrari. The kit also comes with parts that cover up the dashboard and gauge cluster, center console, and door skins to make them more Ferrari like. Of course, if you really want it to look like a Ferrari, you should paint this thing Rosso Corsa red, and not black. It also needs more prancing horse emblems.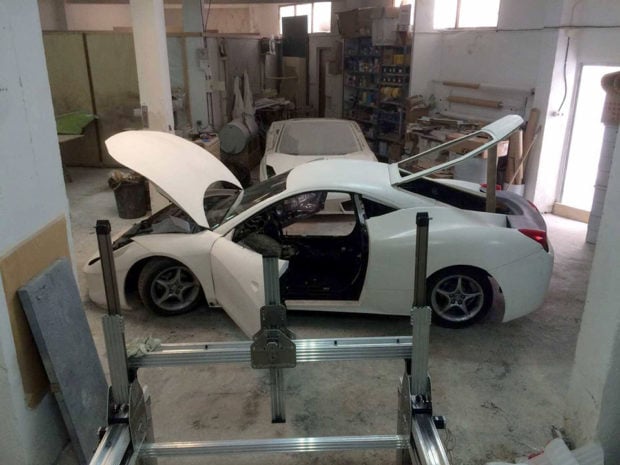 If you're concerned about the one major issue – the Celica has its engine up front, and the Ferrari has its engine in back, they can even set you up with an engine relocation kit which can help you move the front-mounted engine to the rear, basically turning the front-engine, front-wheel drive Celica into a rear-engine, rear-wheel drive car.
If you happen to have an 2000 to 2006 Celica lying around and are looking for a fun project, you can order the Ferrari 458 body kit over on eBay for about $6000.