2019 BMW i8 Roadster Raises the Roof on Hybrid Power
bmw | bmw i8 | convertibles | hybrids | November 30, 2017
---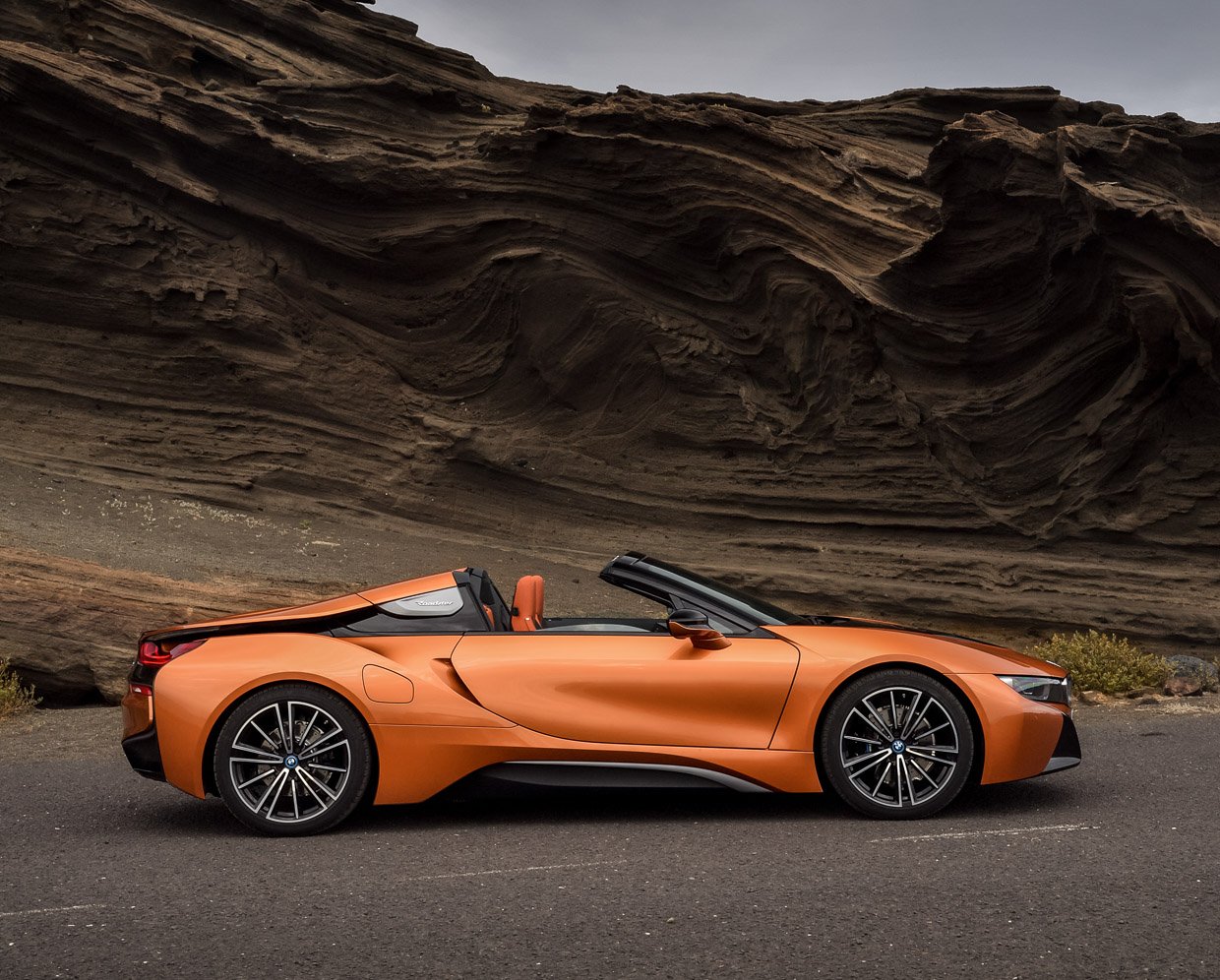 The BMW i8 is one of those cars I really want to love, but after having driven one, I can't get much past "strong like." It looks fantastic – heck, it's concept car you can actually buy. It's got billionaire doors, and a high tech all-wheel hybrid drivetrain too. But for a six-figure car, it's just not one of the fastest you can buy, nor does it handle as well as most dedicated sports cars. And if you're buying it for its green abilities, you could do way better on both range and performance with a Tesla Model S P100D for roughly the same price.
Still, there's just something about its futuristic styling and relative rarity that makes the i8 a serious headturner. And now that BMW has outed a convertible roadster version of the i8, it looks even better than the coupe.
The droptop i8 Roadster manages to retain the slick gullwing doors of the coupe, while doing away with the top roof rails. With the top down, you get to enjoy a pair of Batmobile-like flying buttresses behind each seat, something that simply doesn't exist with the coupe's hatchback style back half. Plus, the closed roof section is a small enough that it doesn't interrupt the sleek lines and finishes in the way that many other ragtops do.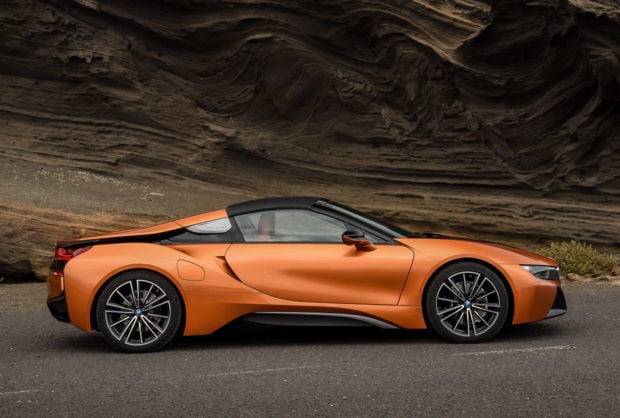 The convertible top is able to be opened in 15 seconds flat, and at speeds up to 31 mph, putting it on par with other modern performance roadsters, and it folds up in such a way that it minimizes impact on the car's already modest cargo space. The useless rear seats from the coupe are gone too, giving the droptop more than enough room to be stowed. There's also a retractable rear window which is designed to help reduce wind turbulence in the cabin when in its lower position.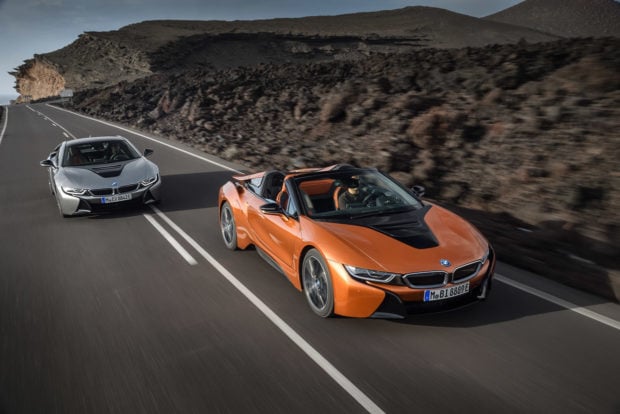 For the 2019 model year, both the i8 coupe and roadster are getting a performance boost compared to the outgoing i8, adding 12 horsepower to the drivetrain –  for a total of 369 horses – and increasing pure electric range to about 18 miles based on US fuel economy ratings. While that latter figure isn't much to write home about, the added power is a nice bonus, launching the roadster from 0-to-60 mph in 4.4 seconds – just 0.2 slower than its coupe counterpart. Top speed is 155 mph.
The i8 Roadster will hit dealers in May 2018. Pricing has yet to be announced, but expect it to be somewhere around $145,000.