2018 Jeep Wrangler JL Pricing Leaks
2018 | jeep | jeep wrangler | rumors | December 5, 2017
---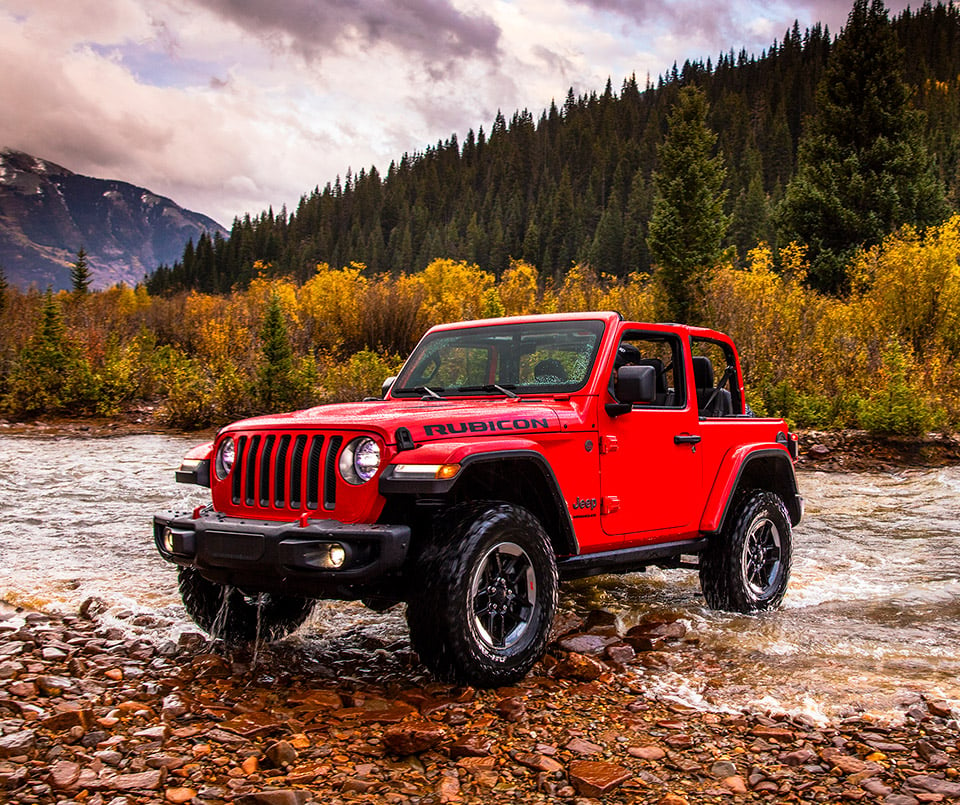 Just a few days ago, Jeep turned up at the LA Auto Show and told us just about everything that a Jeep fan would want to know about the new 2018 Wrangler. The only real question left was how much was all that off-road goodness and style going to cost. We still don't have any official pricing information, but some information has leaked which appears to reveal those details.
These leaked documents turned up on the JL Wrangler Forums and folks there think they are legit, even though some of the information in the leaked briefing docs is known to be incorrect. Specifically, the horsepower rating for the optional 2.0-liter turbo four is lower in the documents than what was shared at the unveiling event.
According to the documents, the 2-door Sport 2018 Wrangler JL will start at $26,195. If you are wondering, the equivalent JK Wrangler sold for $23,995 making for a $2,200 price increase. The JL Sport S will start at $29,095 for a $2,100 increase, while the Sahara JL will start at $30,445.
Rubicon shoppers get the biggest increase with that model gaming $2,750 to start at $36,395. If you want the 4-door Wrangler Unlimited, the Sport will now start at $29,995 an increase of $2,100. Sport S JL will be $33,195 for a gain of $2,100. Sahara JL Unlimited models will start at $36,995 for a gain of $2,700. The 4-door Rubicon will start at $40,195 – an increase of $2,750.
The pricing for options was on the leaked document too and indicates that the 2.0-liter turbo engine and 8-speed automatic will add $2,000 to those prices. The 3.6L V6 with 8-speed auto will be a $3,500 option. That would mean a base Sport 2-door JL Wrangler with the 3.6L V6 and automatic will be only slightly under $30,000, assuming this alleged pricing information is accurate.