Genovation Cars GXE is an All-Electric Corvette C7
2019 | chevrolet corvette | corvette | EV | genovation cars gxe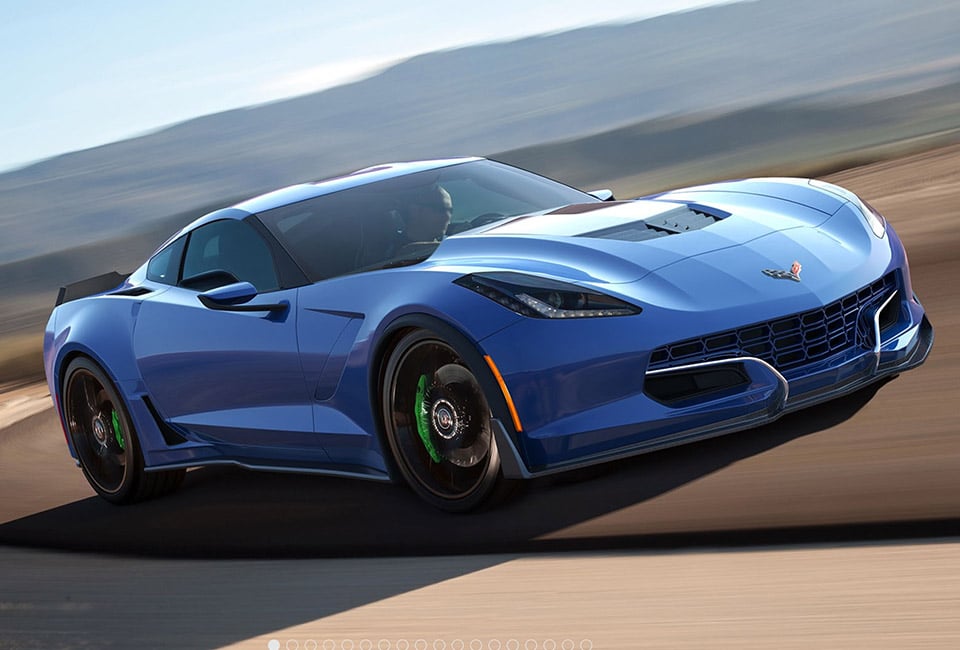 Back in 2016, Genovation Cars electrified a Corvette C6 which they used to set a speed record of an incredible 209 mph. Now, it turns out the company is headed to CES 2018 with a pre-production performance EV called the GXE. The car will be a converted C7 Grand Sport Corvette.
The street-legal car will give up its V8 engine and transmission in favor of a dual electric motor system and a 60-kWh battery pack. The GXE promises to hit 60 mph in under 3 seconds, with a top speed of 220 mph. That would make it faster than the old electric C6 Vette, and it certainly will handle better on the newer C7 platform.
The company claims the car will go 130 miles per charge, or run a couple of laps at the Nürburgring between charges. A maximum of 75 GXEs will be built, though that might take a while to happen, because the car is incredibly expensive, ringing in at a whopping $750,000. Personally, I'd hold out for the much faster and cheaper new Tesla Roadster.