Concepts from Future Past: 1981 Ford Bronco Montana Lobo
1980s | 4wd | ford | ford bronco | weird | January 7, 2018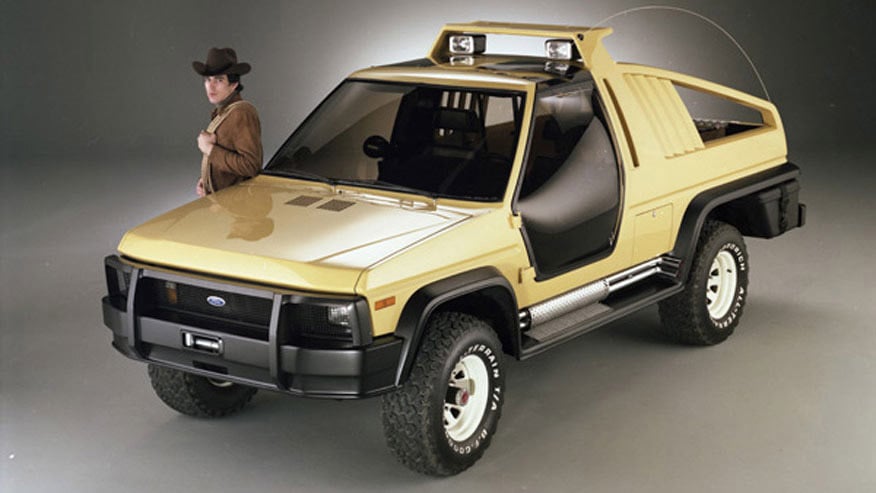 Ford truck fans in the U.S. have been clamoring for the return of the Bronco for many years. Sadly, we've yet to get a new model, or even a concept design to drool over. To tide you over, check out this unusual concept variant of the Bronco, which turned up back in the early 1980s at the Chicago Auto Show.
The 1981 Ford Bronco Montana Lobo concept was an updated take on the compact pickup, doing away with the fully-covered bed, and going with an open-air seating area, complete with foam-filled seating benches on the sides of the bed. Sliding glass doors provided access between the passenger compartment and the bed. The tailgate also had an ahead-of-its-time loading ramp built in.
The passenger compartment was flanked by some cool, but not necessarily practical Plexiglas bubble doors, which could be removed and replaced with helicopter style webbing. If you look closely, you'll notice there are side-venting exhaust pipes too.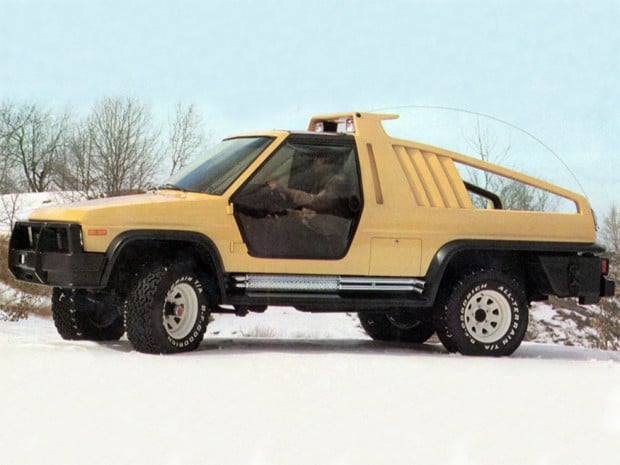 Ford designers used a 1977 Bronco as the basis for the concept, with a completely revamped body, and sporting a big (if not yet powerful) 5.0-liter V8 under the hood. The interior also packed some modern conveniences like a digital dashboard, and zoned heating and cooling for passenger and driver.
I'm still hopeful that Ford will bring the Bronco compact truck back to their lineup at some point, but for now, we'll just have to look to our past.