7 Surprises from the 2018 Detroit Auto Show
acura | chevrolet | ford | GAC Motor | gm | hyundai | naias 2018 | ram | January 21, 2018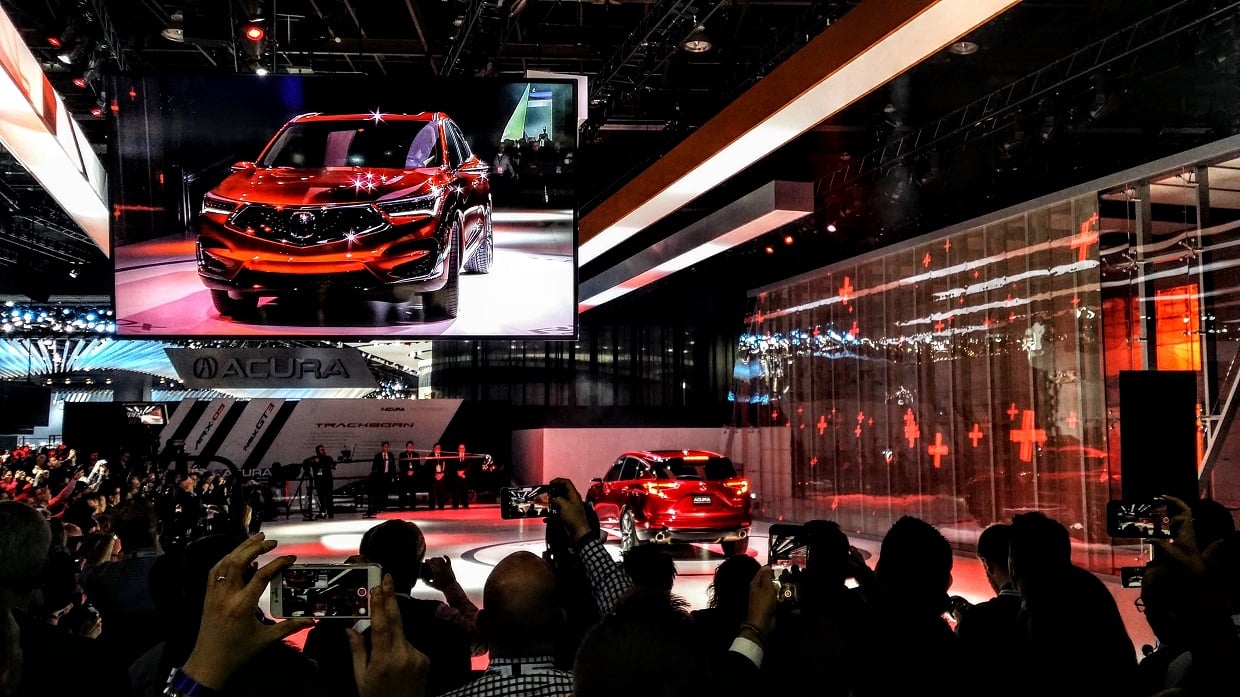 The North American International Auto Show (NAIAS) in Detroit is the most iconic OEM motor vehicle meet in the United States, every year drawing hundreds of thousands of car shoppers and members of the media alike through its doors at the Cobo Center. This is the stage where some of the most memorable (as well as quite a few forgotten flops) have made their global debut, a madcap melee featuring all things automotive that is just teaming with creative tenacity.
But 2018 was a bit different on several levels. Every year more and more reveals and news releases get gobbled up by the Consumer Electronic Show (CES), which continues to be held out in Las Vegas a week prior to Detroit. With automobiles becoming reliant on technology like never before, it is no wonder that this tech-filled convention continues to cannibalize announcements and unveilings with an increasing appetite every year.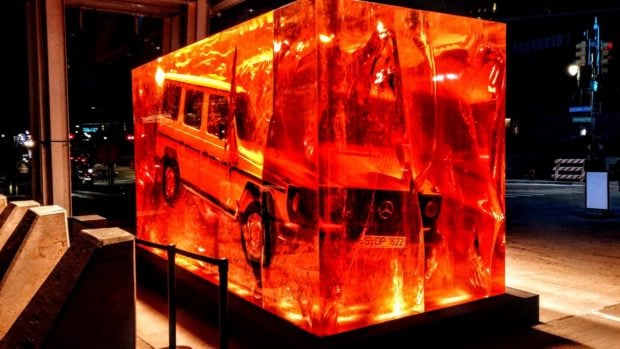 Still, there is nothing quite like the Detroit Auto Show, and for 2018 there were a plethora of surprises and unusual things to see sprinkled across its showroom floors. Here are seven unexpected takeaways from the 2018 Detroit Auto Show that even took members of the media by surprise.
1. Baby Diesel Silverado FTW!
General Motors kicked things off early the Saturday before NAIAS with a unique reveal of the all-new 2019 Silverado. While celebrating 100 years of pickup truck production is worthy of recognition, and all of the brilliant updates to the chassis warrant praise, it's the propulsion side of things that took me off guard. The 2.8-liter six-cylinder diesel in the mid-size Colorado may be impressive, what with its healthy torque numbers and efficiency ratings, but Silverado fans were never allowed to opt for one… until now. By allowing truck buyers the ability to upgrade to a larger, 3.0-liter version of the Duramax diesel, along with a 10-speed transmission, 2019 Silverado shoppers will have one more amazing option to consider when it's time to buy this autumn.
2. Acura Returns the RDX to its Roots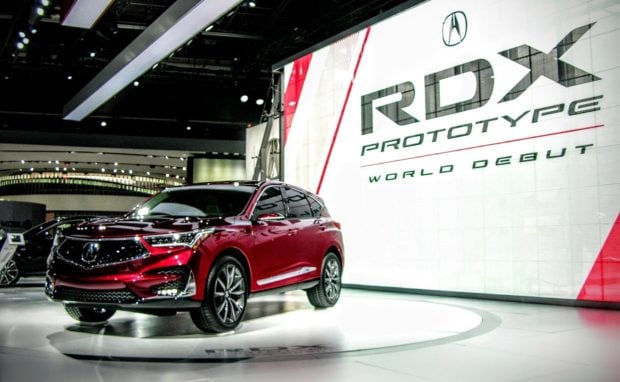 This one may not seem like a big deal to some, but since the current version of Acura's CUV is really that bland (both aesthetically and mechanically), news that the RDX would be returning to its turbocharged roots was a pleasant surprise. Most people may not know it, but back in 2007, the first-gen RDX was actually the first Honda to come equipped with a turbo straight from the factory. It also came loaded with a torque-vectoring SH-AWD drive system, A-Spec aero options, and way more torque and horsepower than a Subaru WRX from the same time period. Acura wants to bring all of that unprecedented sportiness and then some back to the forefront, along with a 10-speed automatic gearbox and aero touches pulled straight from the NSX.
3. Hyundai Hot-Hatch Hellions
OK, so the all-new Hyundai Veloster won't be rocking the level of Hot Wheels inspired garb seen here outside of its role in Marvel's forthcoming Antman sequel, but we are genuinely pumped about what the Korean automaker has in store for us. While news about the forthcoming overhauls to the three-rowed Veloster were to be expected, it was the surprise announcement that a 275 horsepower N version would be coming our way that made everyone in attendance take a step back. This is exactly the kind of forced-induction fun the hatchback has needed since day one, and I for one cannot wait to drive it.
4. Mustang Bullitt Double Feature
When Ford rolled out the forthcoming "Bullitt Edition" Mustang, complete with its beautiful green getup, white cue-ball shifter, and 475 prancing ponies the crowd was abuzz with excitement. We were even more excited when Steve McQueen's granddaughter came out on stage to talk a bit about the muscle car, and in the process, introduce us to the vehicle her grandfather drove in the 1968 thriller. With carburetor blow-by filling our nostrils, and both old and new Mustangs sitting beside one another, Ford really took everyone in attendance by surprise with this unexpected double feature.
5. Electric RAM-arama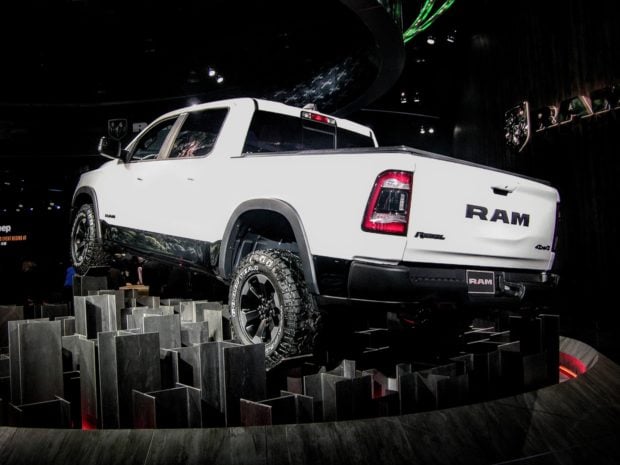 The all-new RAM lineup isn't just bigger, more refined, and off-road ready, it also packs plentiful amounts of electrification. Heralded for utilizing a 48-volt "mild hybrid" system, the stylish workhorse from FCA focuses on taking efficiency and infusing it with added battery force. This move came as a surprise to many in attendance, as it will be standard on all Pentastar V6 versions and optional on V8 models, and paves the way for future revisions to the line separating green space from pickup power.
6. Chinese Cars Are Closing In
The electric crossover concept pictured here is called "Enverge," and is the latest round of automotive creativity from China-based automaker GAC Motor. With 370-miles of range coming from a 71-kWh battery, and things like wireless charging, butterfly doors, an absence of side windows, and an interior straight out of the film TRON, this was not what many of us expected to see when the press conference started.
With FCA reportedly offering assistance in order to give the automaker the chance to reach production goals and American buyers by 2019, it appears that the option of buying a Chinese car will be here sooner than later. And while many may snicker at the notion of GAC ever gaining ground, I remain hesitant to make an assumption. As of now it looks like the brand is either going to fizzle and fade, or follow in Korean automakers' footsteps, so let's wait and see what transpires.
7. Return of the Shelby Snake
Last, but certainly not least was the unprecedented announcement that Ford would be resurrecting the legendary Shelby GT500. Last seen in 2014, the monstrous Mustang will reportedly pack over 700 horsepower, making it the most powerful street-legal Ford ever produced, and is slated to arrive sometime in 2019.