Elon Musk's Tesla Roadster Launched into Orbit
spacex | tesla | tesla roadster | February 7, 2018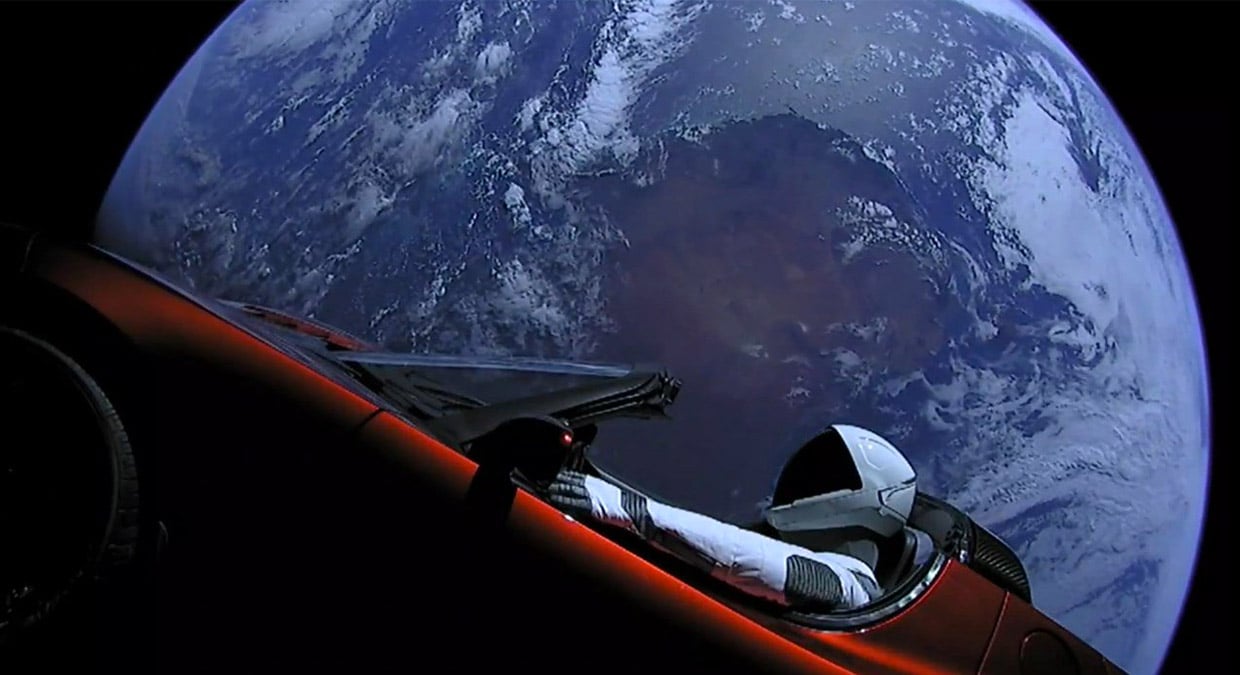 Elon Musk has taken his red Tesla Roadster, put a "spaceman" behind the wheel (in a SpaceX spacesuit prototype) and then put both into the nose cone of the massive Falcon Heavy rocket. Both the Roadster and spaceman were successfully sent into orbit in spectacular fashion, and without so much as a hitch along the way.
And here I thought it wasn going to blow up and sent bits of Roadster and Spaceman all over the place. Honestly, that would have been pretty cool. But the successful mission was equally spectacular, and the Tesla Roadster actually has set a speed record.
View from SpaceX Launch Control. Apparently, there is a car in orbit around Earth. pic.twitter.com/QljN2VnL1O

— Elon Musk (@elonmusk) February 6, 2018
Apparently, it's now the fastest car in the galaxy reaching speeds up to 25,200 mph, all while playing David Bowie's Space Oddity on repeat. You can check out the complete Falcon Heavy launch below, starting at 28:39. The return to Earth of the dual rocket boosters is especially impressive.