6 Things You Need to Know About the All-New Ford Ranger
10-speed transmission | 2018 chicago auto show | ford | ford ranger | Mid-size Pickup | off-road | pickup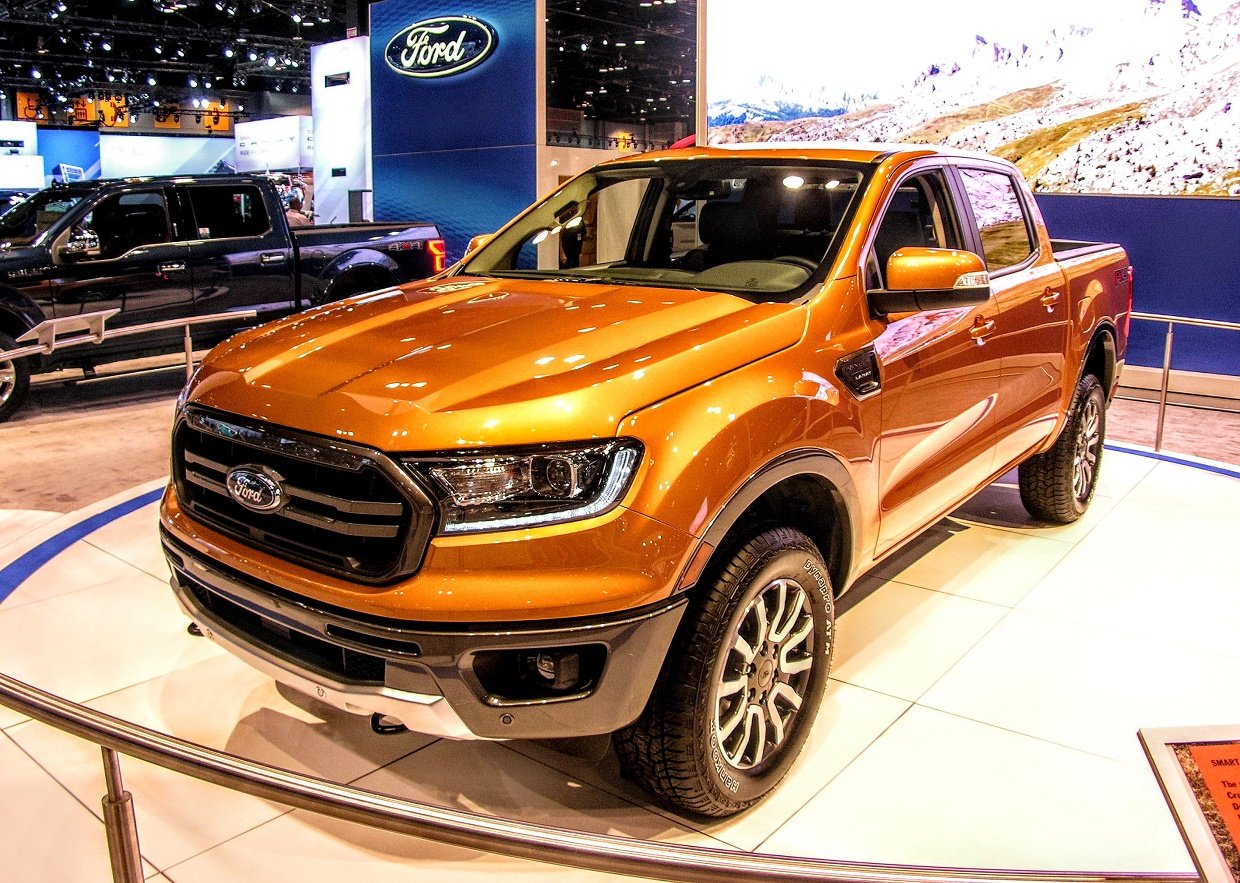 Ford has brought forth a lot of neat machines over the years, and has discarded quite a few as well. From the questionably named "Probe" to the bucking "Bronco," Americans have bought, owned, and mourned the loss of a multitude of Blue Oval automobiles over the years, with the Ranger being one of the most sorely missed here in the US.
Fortunately for us, mid-size pickup trucks remain a strong selling point for dealerships nowadays, and Ford's unveiling of the reincarnated 2019 Ranger proves that this trend is now hotter than it has ever been. Fresh on the heels of the big reveal at NAIAS, and itching to learn more, we got up close with the forthcoming Ford, and squeezed in a few rounds of Q&A time with some of the specialists on hand at the Chicago Auto Show.
Here are six takeaways from our time with the all-new Ranger, and why this pickup's return matters to potential buyers.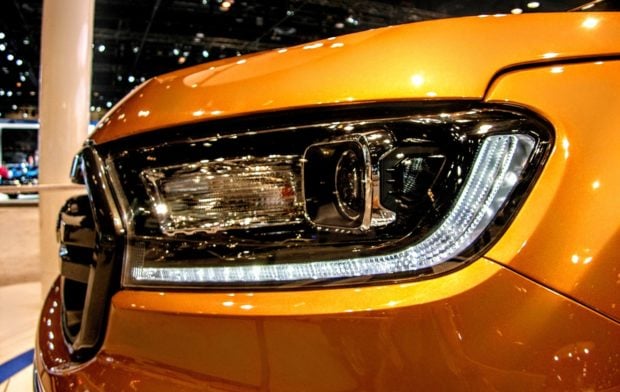 1. Powertrain contemplations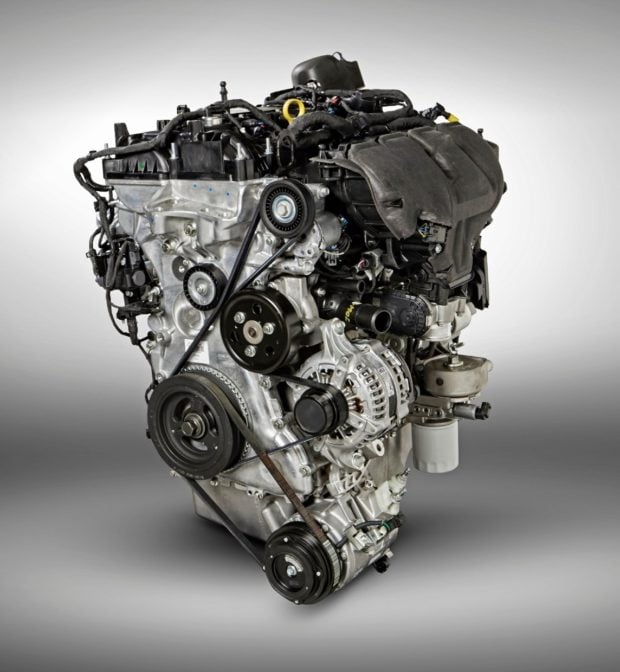 Everyone appears to be in a tizzy over the fact that straight out of the gate the Ford Ranger is only going to be offered with a 2.3-liter EcoBoost engine and a 10-speed automatic gearbox. While a turbo-diesel option similar to what Asian and African markets will receive in Raptor form certainly would be favorable for some buyers, the confirmed setup here in the States should be plenty sufficient for the average mid-size pickup shopper. Re-calibrated for optimum torque performance, the 2.3-liter Mustang motor is sure to satisfy most fuel efficiency, towing, and trail trouncing needs, with the attached 10-speed gearbox giving silky shifts and optimum gearing performance.
2. Same same, but different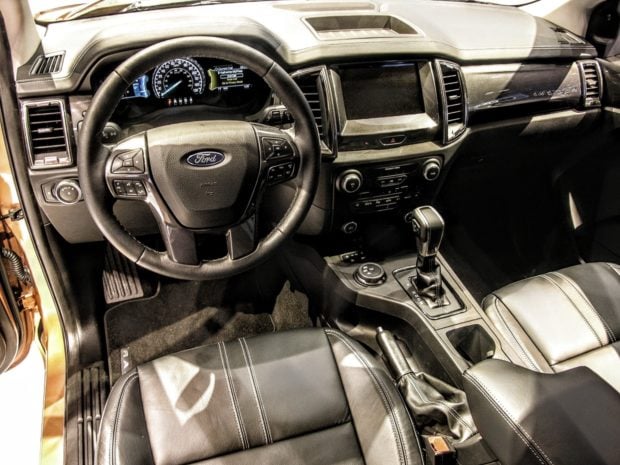 For fans of the F-150, the Ranger offers many of the same amenities and cabin feels, but in a far more compact package. Despite featuring what some may consider to be a less brutish front end, the forthcoming Ranger receives a lot of its big brother's genetics, as well as the same rigorous testing procedures. With a high-strength steel frame that comes attached to class-exclusive affixed bumpers, as well as a wide array of package options, there's a lot to like if F-150 strength or sizing is not deemed necessary.
3. Ready the Raptor revisions
Everyone at Ford remains pretty tight-lipped on details surrounding the American version of the Ranger Raptor, even though we all know that it will debut at some point. With GM pushing ZR2 Colorado pickup sales like never before, and Toyota unveiling all-new versions of the TRD Pro Tacoma, there is little doubt that a full-blown Raptor version of the Ranger will appear in due time, it's just a matter of when.
4. Built for the American battlefront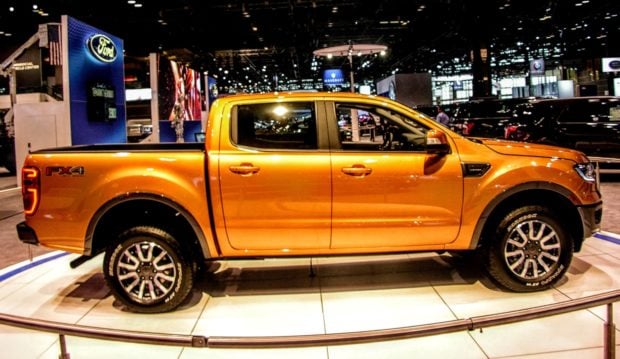 Slated for assembly right up the road from Ford's Dearborn, Michigan headquarters, the forthcoming Ranger will be an American machine with quite a few unique features. Some production specs that caught our eye were the stamped lettering in the tailgate, one-off hood design, and the fact that both Super Crew and Super Cab versions will ride atop the same wheelbase. It may not be as burly-looking as what some enthusiasts would have hoped for, but regardless of what aesthetics draw your eye, there's no denying the Ranger's U.S. birthright.
5. 4×4 FTW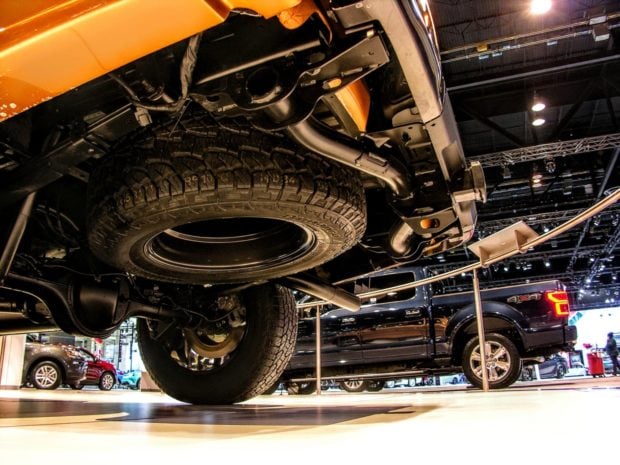 Right out of the gate FX4 buyers will get things like an electronic differential locker, reinforced skid plates, all-terrain rubber, exclusive suspension, and re-tuned versions of the Raptor's Trailcontrol technology and Terrain Management System. While it may not look appear to be the gnarliest pickup on the planet, the thought of what aftermarket companies are going to do to this chassis when it lands involuntarily induces spasms of SEMA excitement.
6. Stay tuned for much more…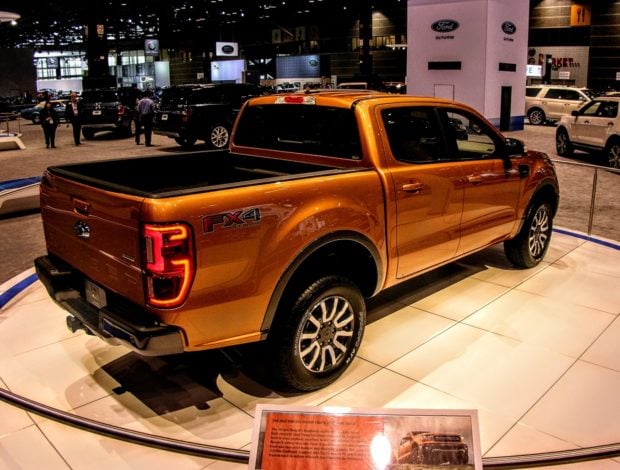 There's a lot about the all-new Ranger that remains shrouded in secrecy. Hell, members of the media aren't even allowed to climb in the thing yet, so we are just as much in the dark as the general public. However, things like pricing, power outputs, details on package upgrades, and toe-to-toe comparison tests are all on the chopping block the moment we get a green light. So stay tuned, because 95Octane is set to review the Ranger later this year and we cannot wait to see how this pickup performs.