Rolls-Royce Cullinan Tailgates in Haute Style
rolls-royce | rolls-royce cullinan | February 22, 2018
---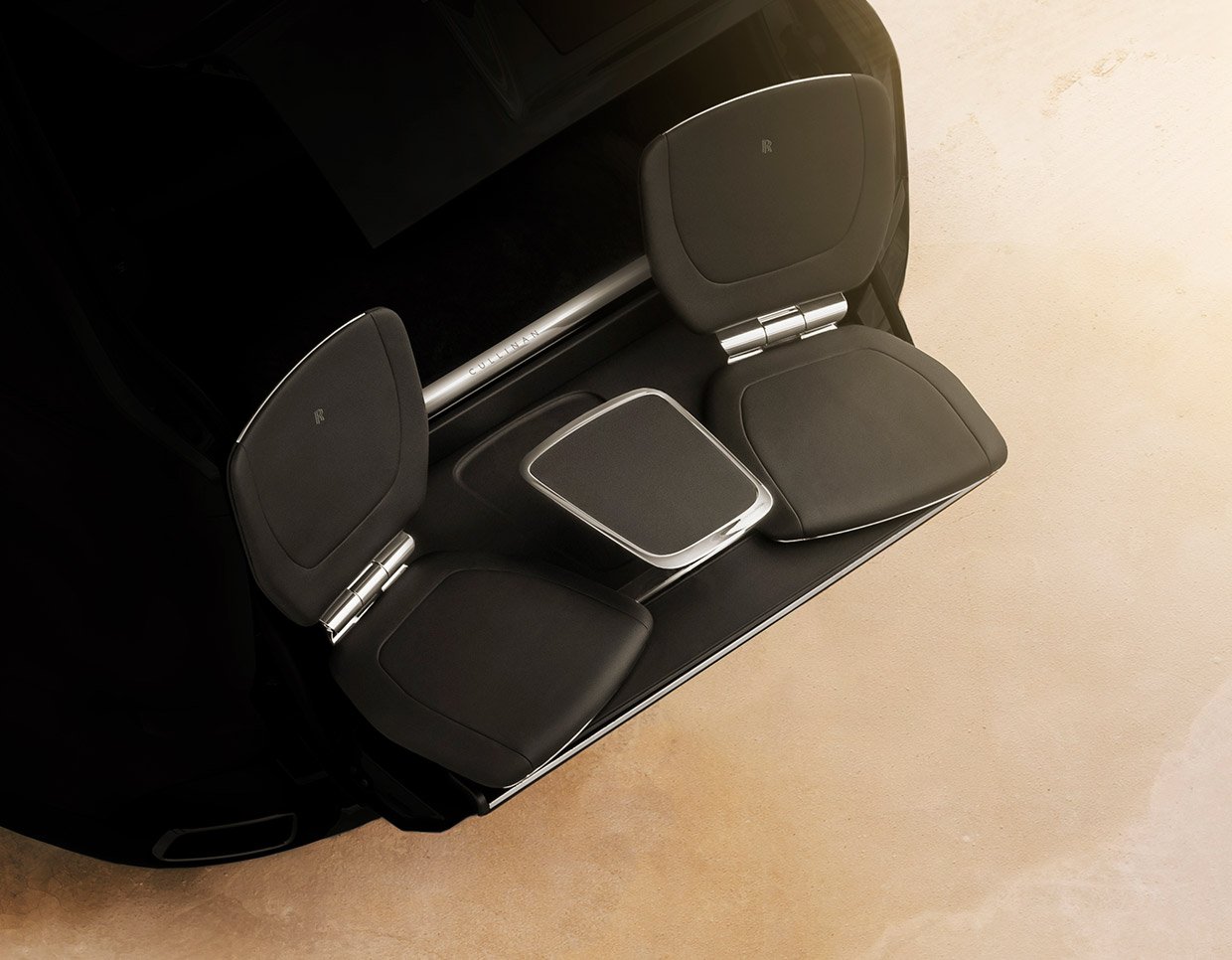 Rolls-Royce isn't ready just yet to launch its new Cullinan SUV, but it is getting close. Ahead of the arrival of that high-end luxury beast, Rolls is showing off how the upper crust tailgates. These well-heeled folks don't sit in folding chairs in the parking lot like we plebs.
Instead, Cullinan owners have fancy seats and a table that pop out of the tailgate and remain attached to the SUV, so they don't have to dirty their soles. These seats are the first of the "authentic bespoke" features that the "Rolls-Royce Cullinan Viewing Suite" will offer.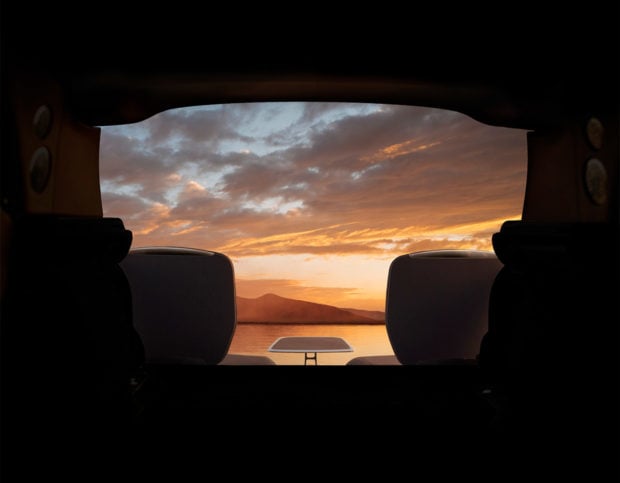 The seats are wrapped in leather that matches the interior. Rolls says that "It is a beautiful piece of furniture. Indeed, it is the best seat in the house."No word on the cost of these fancy seats as an option, but it's probably somewhere North of the price of an entire Kia.