2019 Jaguar I-PACE EV Specs and Details Revealed
jaguar | jaguar i-pace | March 1, 2018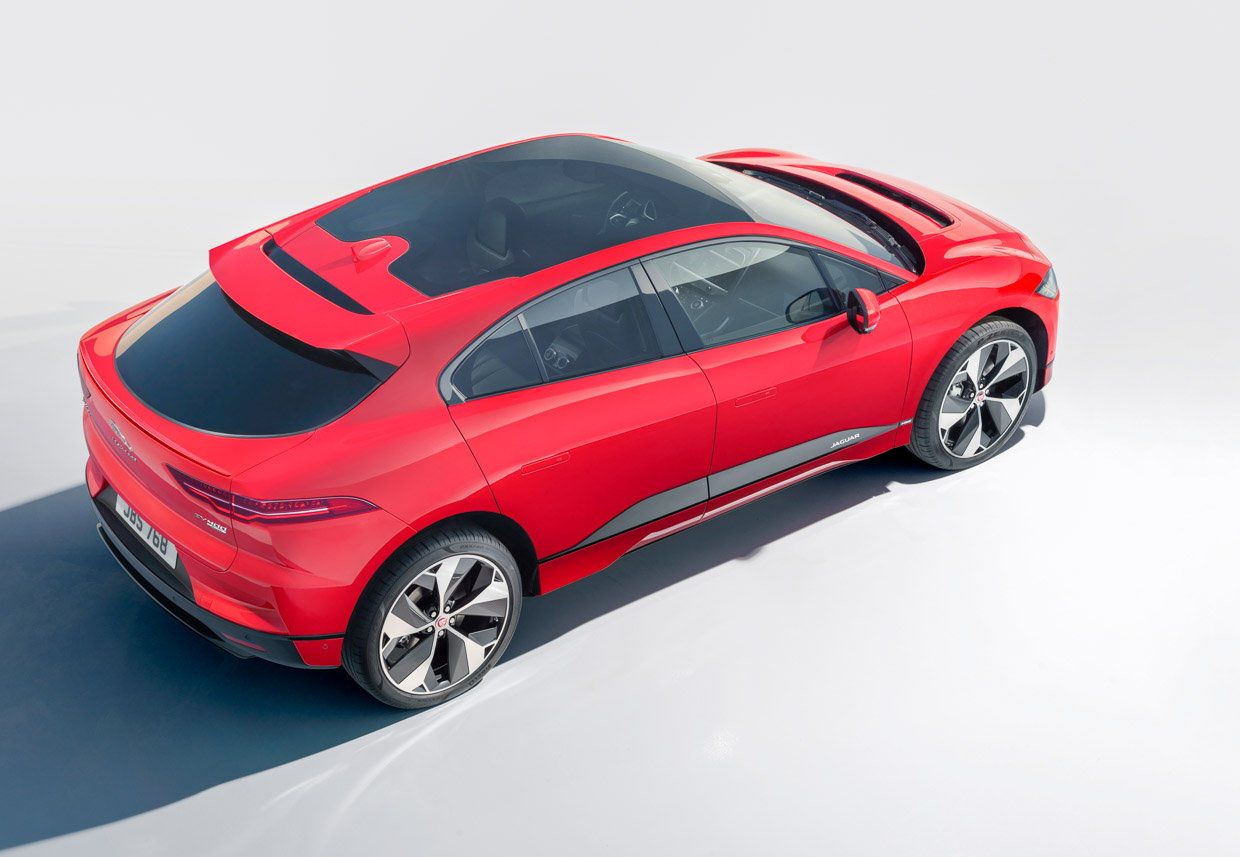 After numerous teases, Jaguar has finally revealed the production model and specs for their new I-PACE. This sleek crossover is the British automaker's first ever pure electric vehicle, and it looks pretty awesome based on what's now been revealed.
The low-slung, short-nosed EV inherits many of the styling elements found in its fossil fuel-powered brethren, the E-PACE and F-PACE, but the I-PACE benefits from a lower center of gravity and better weight balance thanks to its all-electric drivetrain, and big 90kWh battery pack underneath its cabin. It shape is more 5-door sedan than traditional crossover, and measures in at 184.3″ long – about 2 inches shorter than the F-PACE. However, Jaguar says its got even more interior space.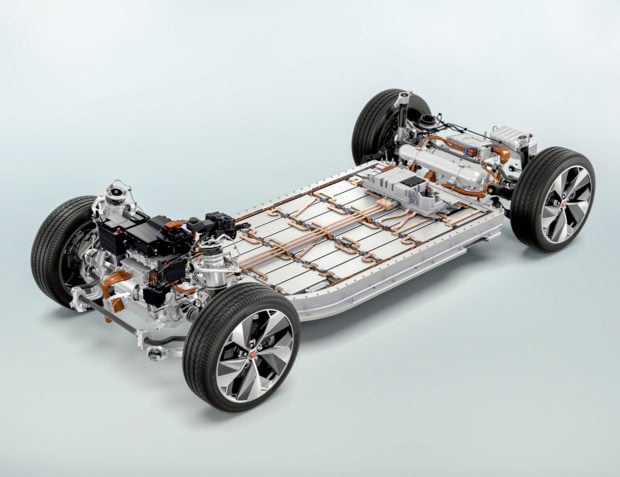 The I-PACE packs a pair of custom electric motors, derived from the technology in Jaguar's Formula-E race cars. Those provide a total of 394 horsepower a crazy 512 lb-ft. of torque, plus the ability to send power to all four wheels for added traction. All that power and nearly instantaneous electric torque launches the I-PACE from 0-to-60 mph in just 4.5 seconds. In addition, the vehicle comes with a standard active air suspension, and can hunker down lower at speed to further enhance its already very good aerodynamics.
Driving range is estimated to reach up to 240 miles, but obviously that varies based on driving style, road conditions, climate, and other factors. Thanks to its all-aluminum structure, it's lighter than its most direct competition, the Tesla Model X, and appears to be much faster off the line as a result. It's also rumored to be more aggressively priced than the Model X.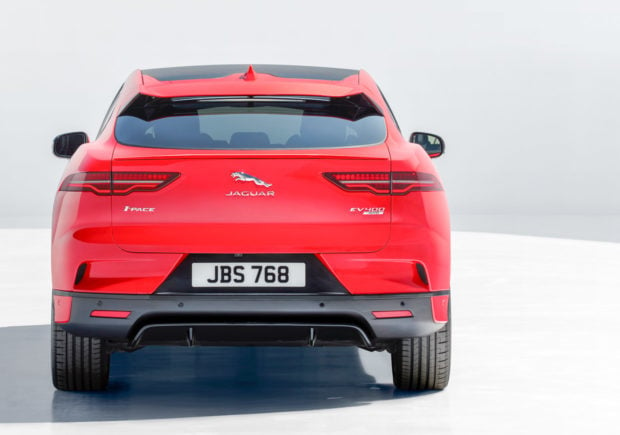 Jaguar also says the I-PACE is compatible with fast DC charging stations. At a 100kW station, it can be charged to 80% in about 40 minutes. Plugging into a 230V home charging box takes about 10 hours to achieve the same. A plethora of tech features help to optimize electric performance, and driving range, including range-optimized routing on its navigation system.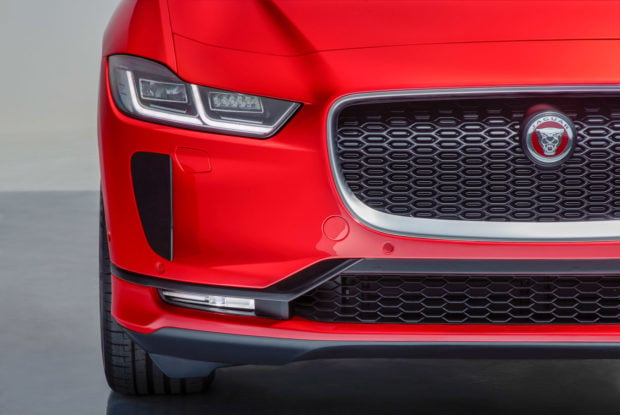 The I-PACE features an sporty, yet premium interior, with seating for five passengers, and 25.3 cubic feet of storage space behind the rear seats, and up to 51 cubic feet with the seats folded.
Jaguar plans on bringing the I-PACE to the 2018 Geneva Motor Show, which kicks off next week, and U.S. customers can start ordering the I-PACE today at dealerships, with deliveries expected in the second half of this year.