Lamborghini Huracán Performante Spyder: 640hp of Open Air Fun
lamborghini | lamborghini huracan | lamborghini huracan performante spyder | March 9, 2018
Lamborghini has rolled out the Huracán Performante Spyder, the open-air version of its most powerful Huracán. The car uses lots of forged carbon fiber technology to shed 77 pounds compared to the normal Huracán Spyder. Power comes from a 5.2L V10 making 640 hp and 443 lb-ft. of torque.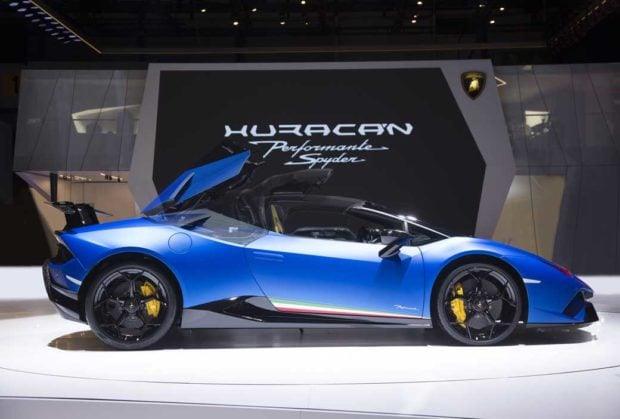 That big V10 pushes the car from naught to 62 mph in 3.1 seconds with 124 mph coming in 9.3 seconds. The car has a top speed of 201 mph and can come to a stop from 62 mph in 103.3 feet. Permanent all-wheel drive helps the car accelerate and put all that power to the ground. And when you want to drop the top, the roof can be opened and closed automatically at speeds up to 30 mph in 17 seconds.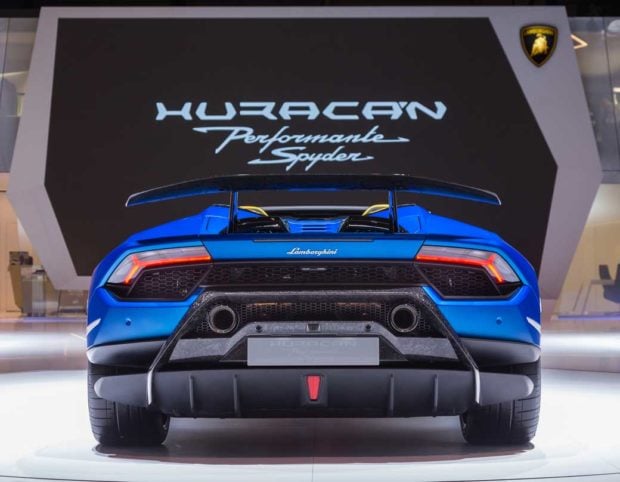 The car has a 2.35 kg/hp power-to-weight ratio and 43/57% weight distribution. As part of its weight loss strategy, Lamborghini uses lots of visible carbon fiber on the body and interior of the car.
Naturally, it's a high-end Lamborghini, so it won't be cheap. The Huracán Performante Spyder is expected to hit showrooms this summer in the US and around the world for about $309,000 (USD).