BMW M5 MotoGP Safety Car Looks Awesome
bmw | bmw m5 | motogp | racing | March 15, 2018
---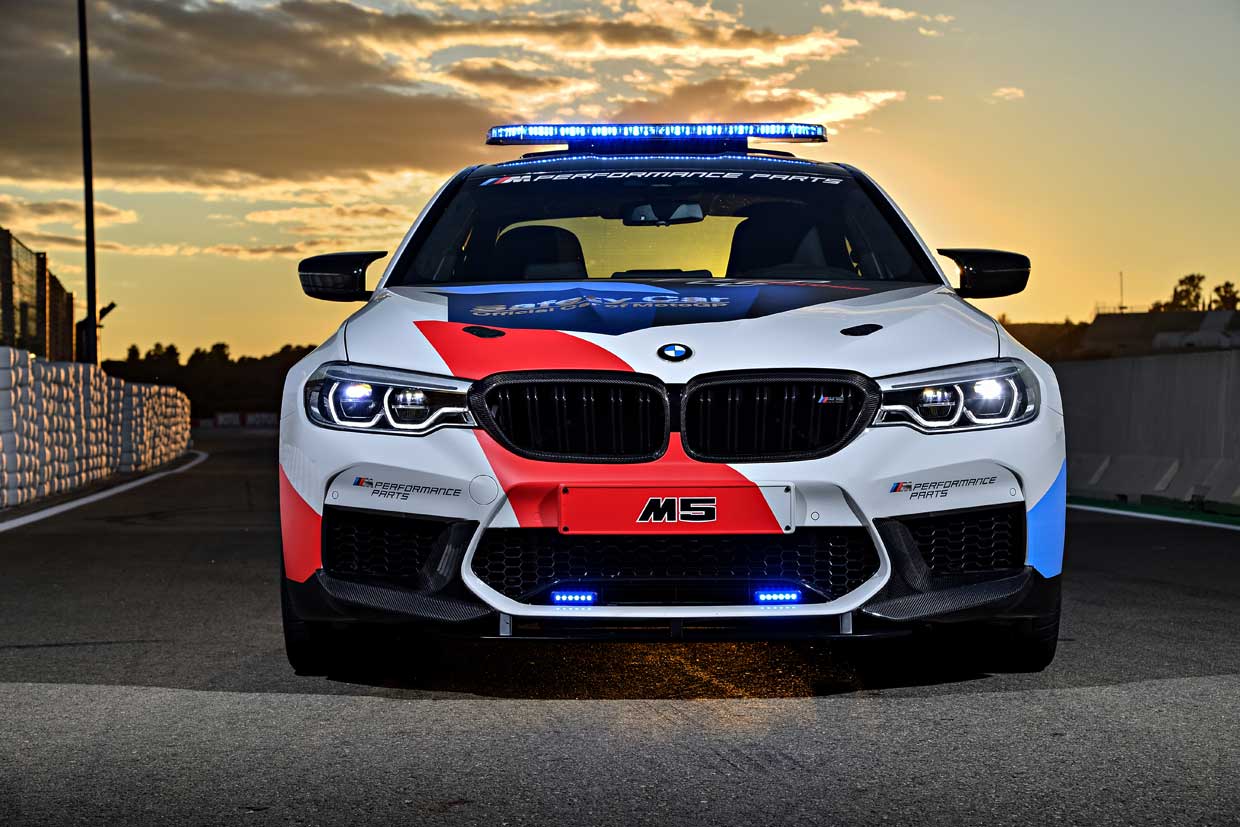 BMW has announced that it is the "Official Car of MotoGP," and as such the German automaker will be providing some awesome vehicles for the MotoGP racing season. Pretty much all the officials at the race get to drive sweet BMW M vehicles. The official MotoGP safety car is the BMW M5 MotoGP Safety Car.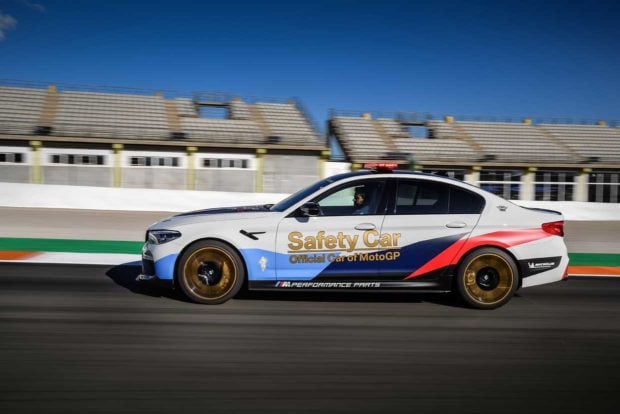 That beast packs a BMW M TwinPower 600hp 4.4L V8 engine that makes 553 lb-ft. of torque. That should be plenty of grunt to keep the wild bikers of MotoGP in check during safety laps. BMW is providing seven cars total to MotoGP this season.
Other cars include a BMW M3, M4 Coupe, and M2 Safety Cars. The Medical Car will be a BMW X5 M to get help to the track and riders to the hospital if needed. BMW is also providing MotoGP with a pair of BMW S 1000 RR motorcycles for the safety fleet.