Hennessey Performance Outs Its 600hp Lincoln Navigator
2018 | hennessey performance | lincoln | lincoln navigator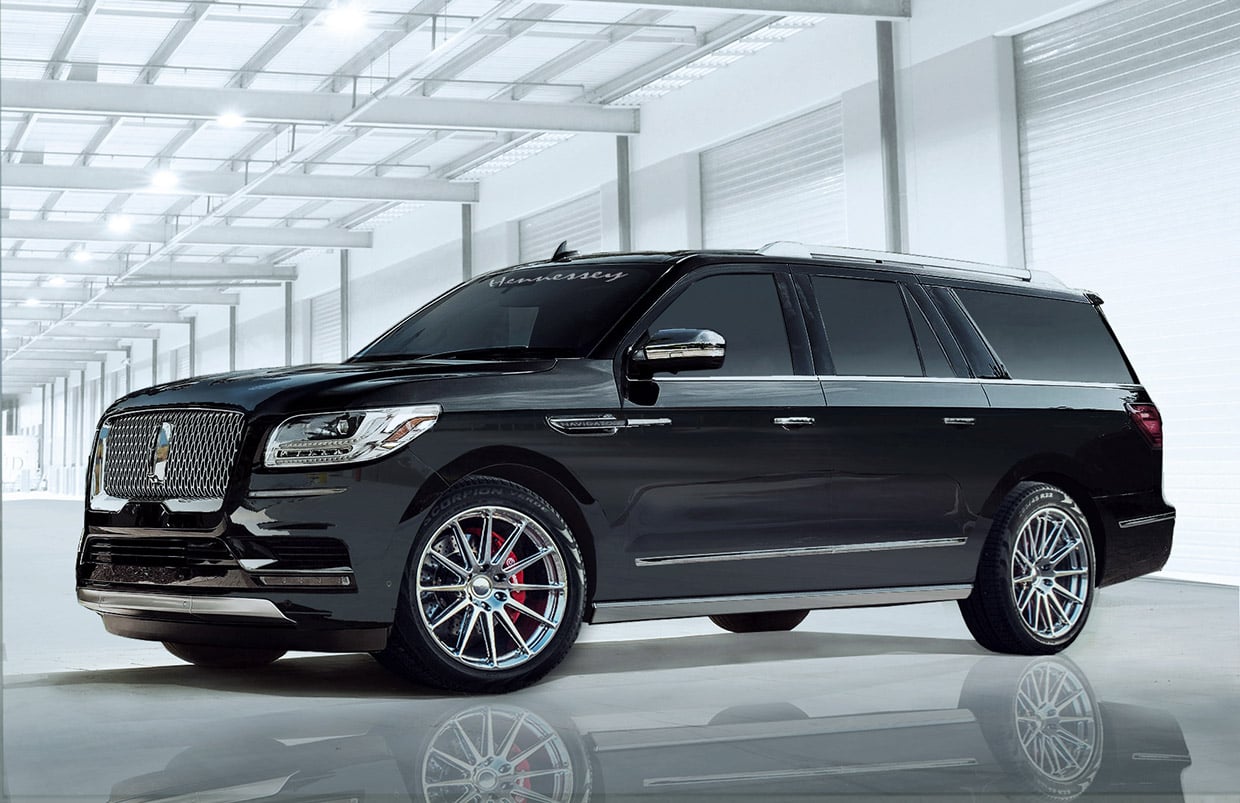 The 2018 Lincoln Navigator is gigantic luxury SUV aimed squarely at the livery market, but that didn't stop the madmen at Hennessey Performance from transforming the vehicle into a powerful beast capable of hitting 60 mph in just 4.8 seconds.
Thanks to their HPE600 twin-turbo upgrade, the factory 3.5-liter EcoBoost V6 engine gets an extra 150 bhp, for a total of 600 bhp at 6,000 RPM. Beyond an ECU retune, the package includes a cat-back stainless steel exhaust, as well as air flow, and intercooler upgrades to handle all that extra power. With everything in place, the full-size SUV can run the 1/4 mile from a dead stop in 12.9 seconds @107 mph.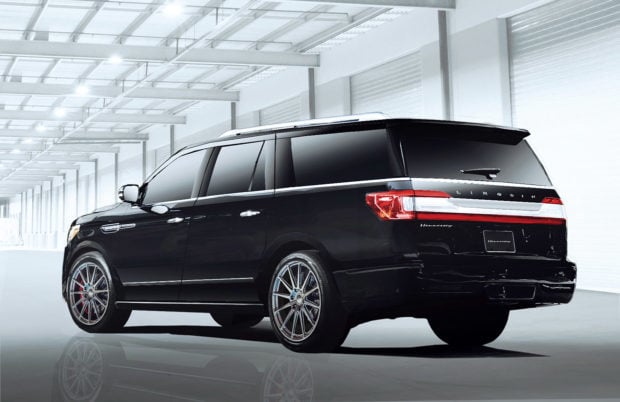 Beyond the $19,950 engine and exhaust upgrade package, Navigator owners can opt for 6-piston Brembo brakes with big 15.1″ rotors, 22-inch Monoblock wheels wrapped in performance rubber, and can have the SUV lowered as well, which should help with both looks and body roll.
While I'm doubting that the next limo that picks me up at the airport will be equipped with this kit, I am hoping to someday get behind the wheel of one to see how well it handles with all that oomph beneath its hood.