Wrangler-based Jeep Truck Release Date Comes into View
2019 | jeep | jeep wrangler | jeep wrangler truck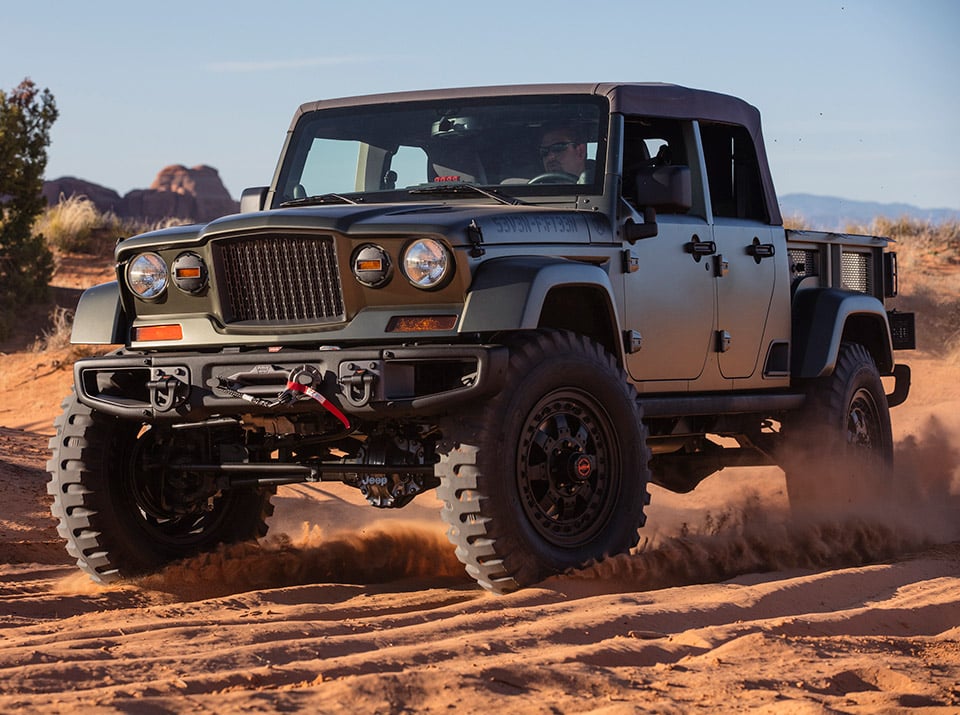 If you've been saving up your money for the upcoming Jeep truck, it looks like you've got about another year to fill your piggy bank. Recently revealed information indicates that the Wrangler-based truck should be rolling into showrooms around the country in the spring of 2019. Fiat Chrysler held something called a "make meeting," and while most of the talk was about 2017 successes and forecasts for 2018, one new tidbit about the truck seemed to be making the rounds. Dealers in attendance claim that Fiat Chrysler announced the Wrangler-based truck will hit showrooms next April.
That's the only update offered up on the truck, other than the news that production should kick off in Q4 2018. We hope that some spy shots of the truck turn up giving us a hint at what it will look like. Word is that it will have some of the styling from the sweet looking Crew Chief 715.
We especially hope that it gets that awesome front-end design and the cool wheels from that concept. Guess we'll have to wait a while before we see the real deal. Perhaps it will break cover at the LA Auto Show this November, or at the latest in Detroit next January.