Jaguar Stuffs Its Supercharged V8 into the F-PACE SVR
2019 | jaguar | jaguar f-pace | jaguar f-pace svr | March 28, 2018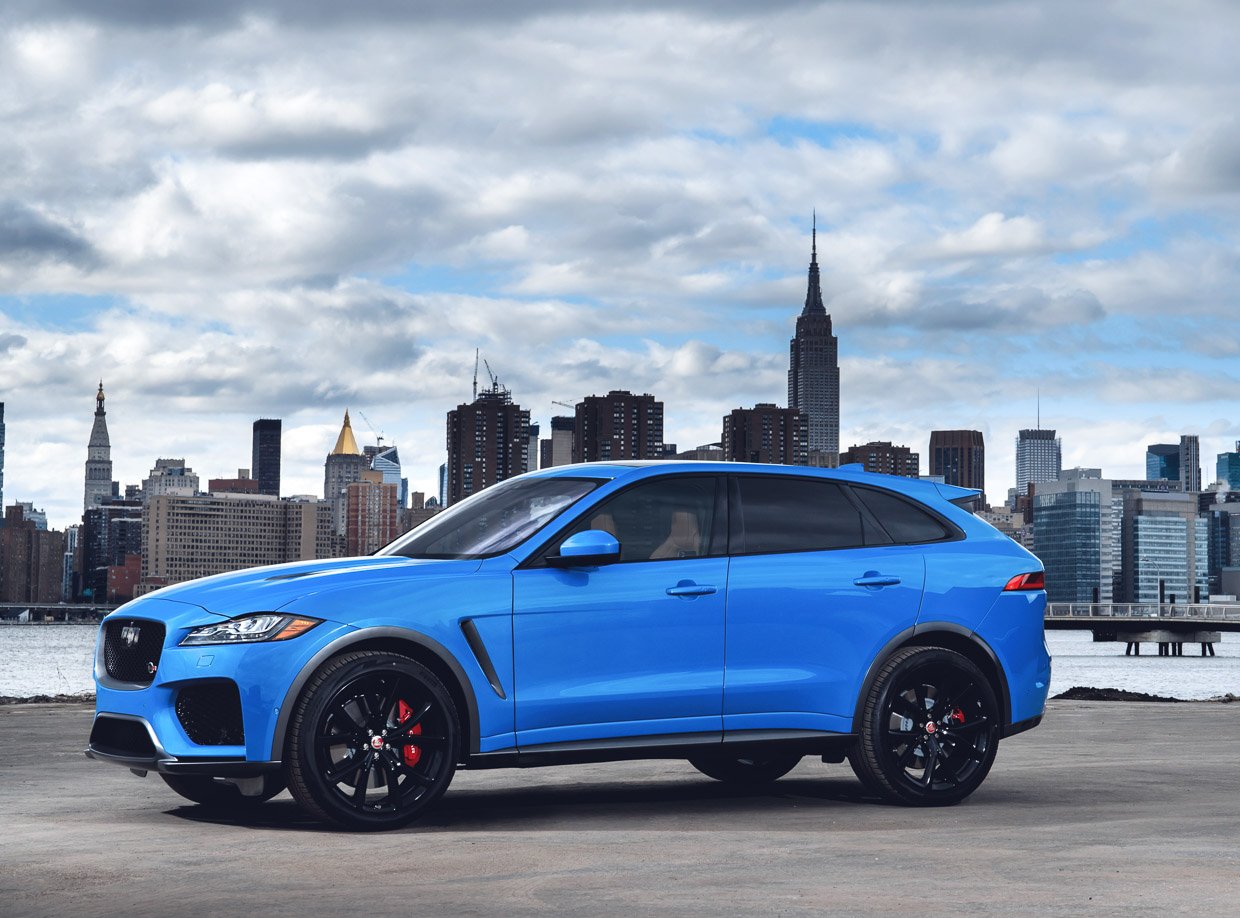 The Jaguar F-PACE is one of the best performance SUVs you can buy today. It's already quite capable when equipped with its 340 or 380 hp supercharged V6 engine. But if you want your SUV to zoom from 0-to-60 in the low 4s, there's a model for you now.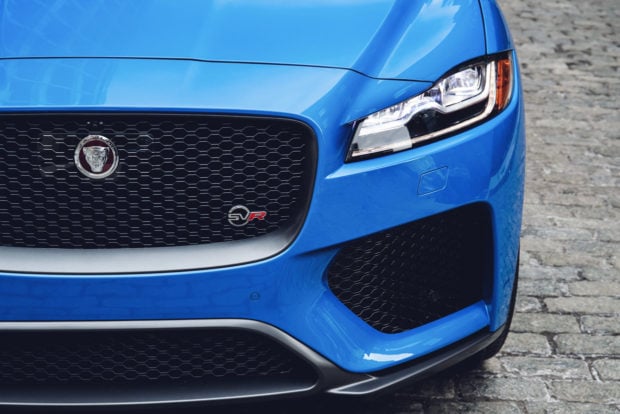 Jaguar Land Rover's Special Vehicle Operations worked their magic on the dapper British SUV, cramming a 5.0 liter supercharged V8 engine under the hood. That's the same engine found in vehicles like the F-TYPE R and the Range Rover SVR. In this implementation, the V8 makes 550 horsepower and 502 lb-ft. of torque. With that power under foot, the F-PACE SVR zooms from 0-to-60 in 4.1 seconds, on its way to a top speed of 176 mph.
There's a bunch of upgraded aero bits, including unique sport bumpers, a rear spoiler, and lower body sides. It's been equipped with stiffer shocks and increased spring rates, larger disc brakes, and a lightweight sport exhaust system that's sure to crank out some beautiful snap, crackle, and pop. The whole shebang rides on either 21-inch or 22-inch staggered wheels.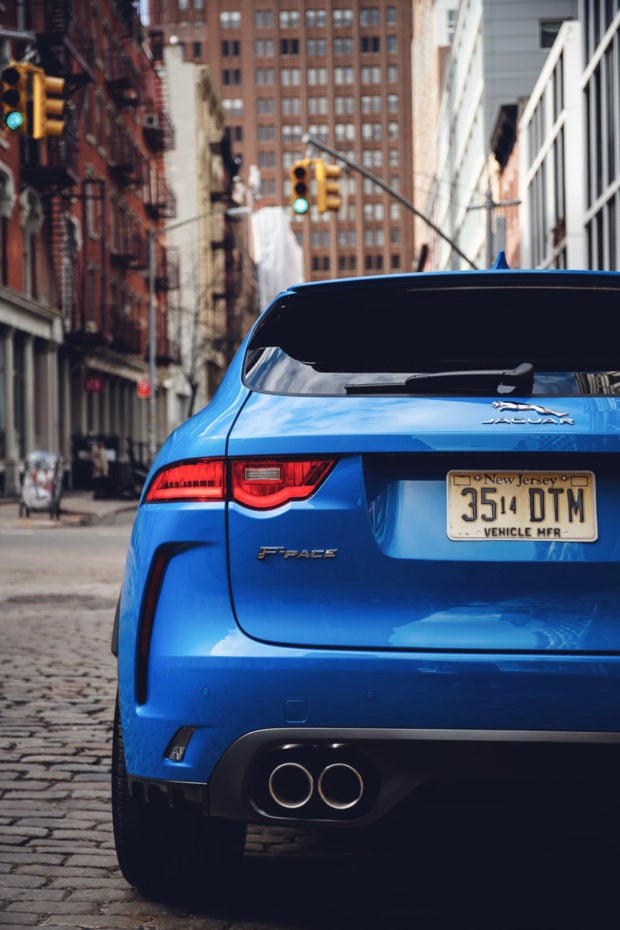 Special Vehicle Operations also custom tuned the chassis, suspension, transmission, power steering, all-wheel drive, and other key vehicle systems to optimize performance. The 2019 F-PACE SVR will be available this summer, with a base price of $79,900.