Bentley Bentayga to Blitz Pikes Peak Hill Climb
bentley | bentley bentayga | rhys millen | March 28, 2018
---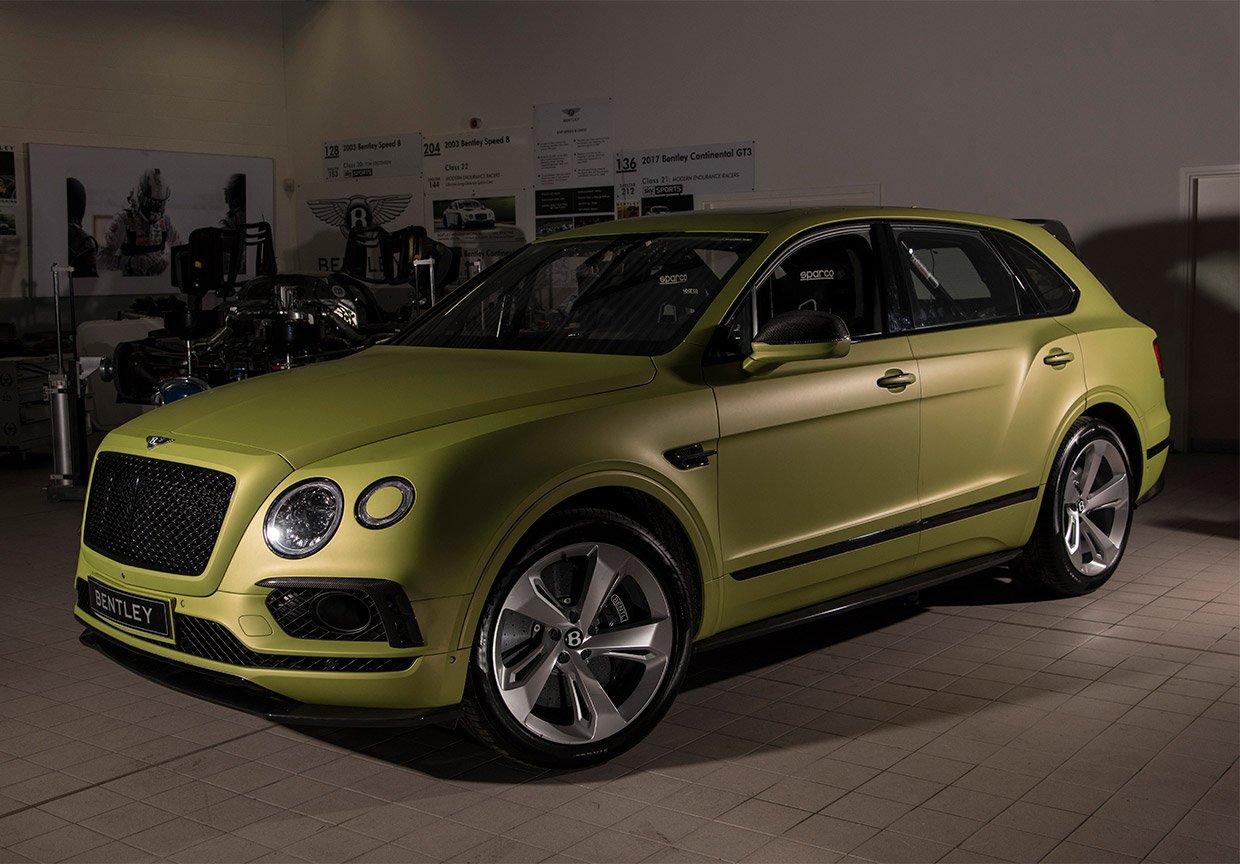 It's hard to call Pikes Peak a hill – it is after all one of the tallest mountains in the world that you can drive all the way up. The course for the annual climb up the mountain is 12.42 miles long and has 156-corners. When the race kicks off this summer, pro driver and two-time Pikes Peak champ Rhys Millen will be behind the wheel of a Bentley Bentayga SUV.
Millen and the Bentayga are aiming for a production SUV class record. The Bentayga that will be used was built by Bentley Motorsport and is mostly stock, with air suspension and 48V anti-roll control. Other changes include those required for safety in the race.
The hill climb Bentayga has racing seats and harnesses, a full roll cage, onboard fire suppression system, and a custom exhaust. Under the hood is the stock 600 hp, 664 lb-ft Bentley W12 engine. The SUV is finished in a special paint called Radium Satin and has lots of carbon fiber and black chrome trim. The racing Bentayga is undergoing high-speed testing now, so it can be ready for Pikes Peak for this June's race.