Jeep Trackhawk HPE1000 Would Make Dom Happy
hennessey | jeep | jeep trackhawk | Jeep Trackhawk HPE1000 | April 16, 2018
---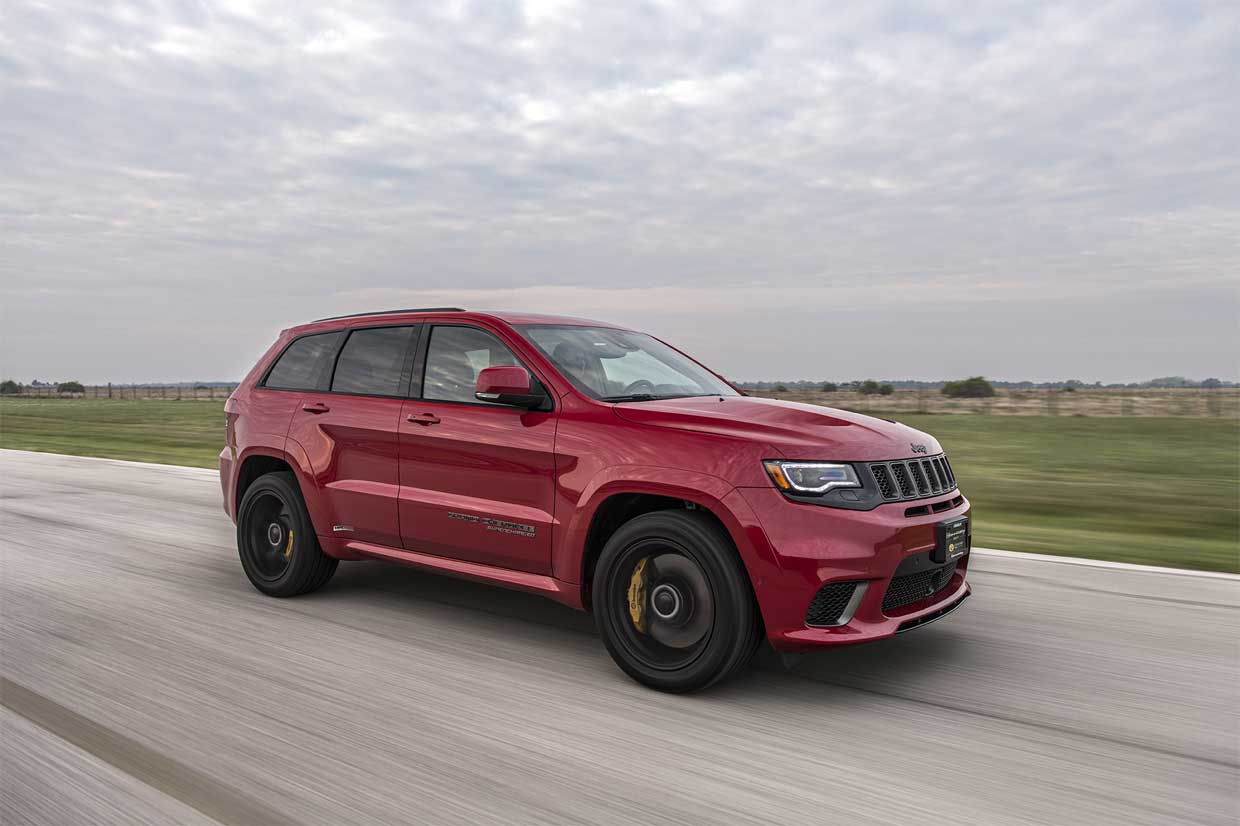 If you owe Dom a ten-second car, the Hennessey Jeep Trackhawk HPE 1000 should do the trick quite nicely. The stock Jeep Trackhawk starts out with an already impressive 707 hp supercharged V8 good for a mid-11-second quarter mile run. Once Hennessey gets done with it the SUV makes an insane 1,012 bhp and 969 lb-ft of torque.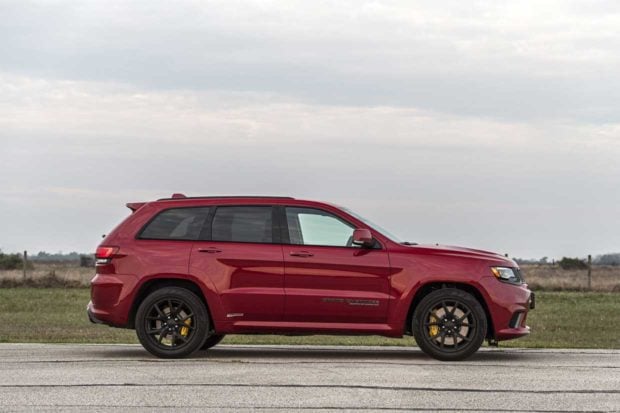 That much power and torque are good for 2.8 second 60mph run, and a quarter mile at 10.5-seconds and 133 mph. No overnight parts from Japan needed. The main upgrade is a 4.5L supercharger system with 14 psi boost.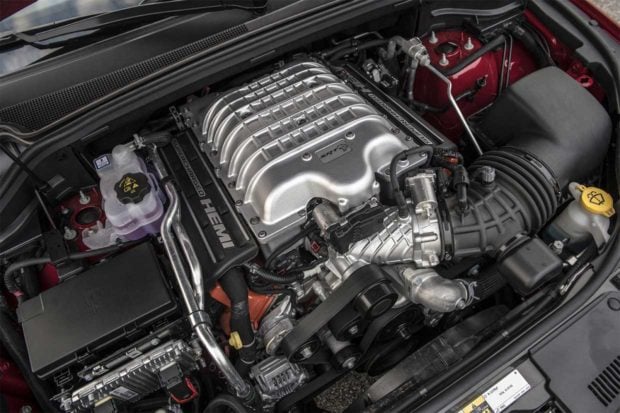 Hennessey also installs long tube headers, a high-flow bypass, an upgraded factory fuel system, and custom tuning among other things. An HPE1000 serial number plaque is fitted inside the car, and under the hood is another plaque with the name of the tech who built the engine. Pricing for the HPE1000 upgrade is unannounced, but with the Trackhawk starting at $85,900, you'll surely be writing out a 6-figure check for one of these bad boys.