Brabham BT62 Jams 700hp into Package Lighter than a MX-5
brabham | Brabham BT62 | supercars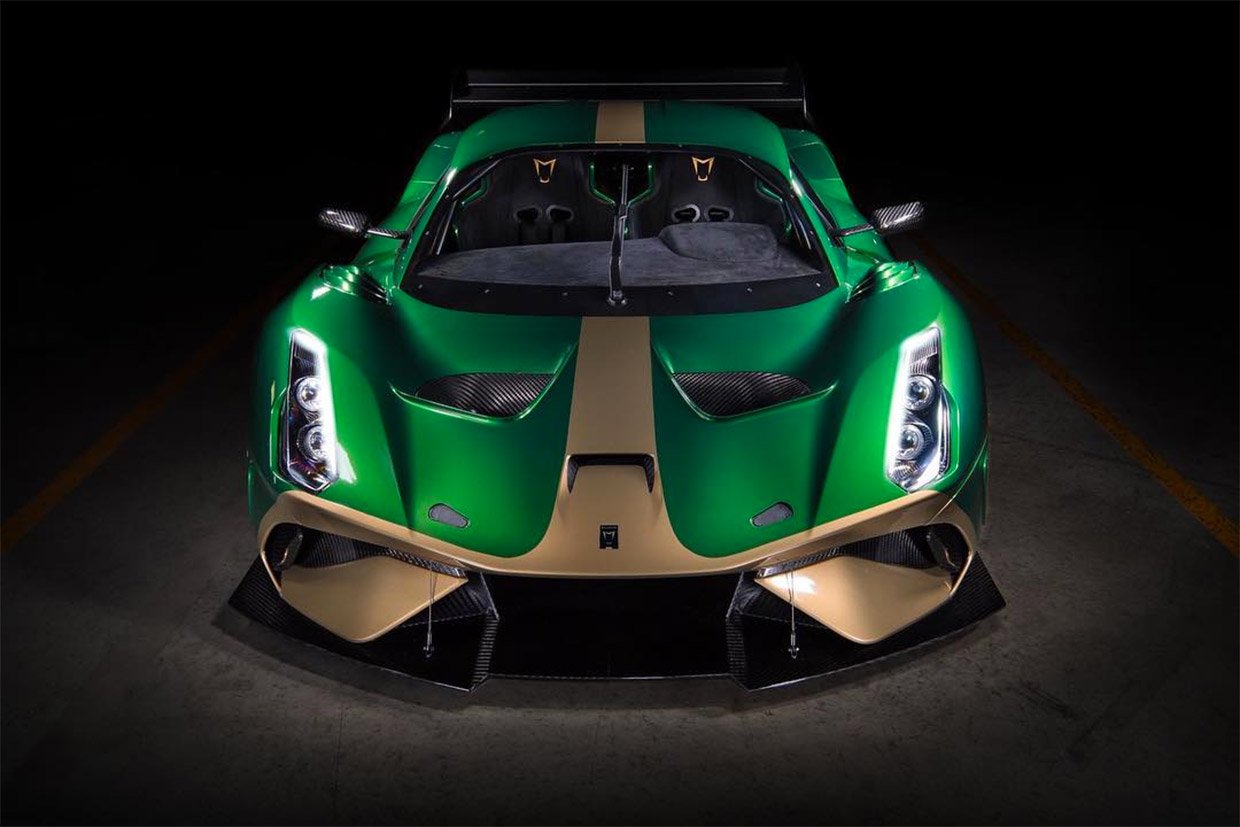 The Brabham BT62 is the latest track-only hypercar to hit the automotive market. The car is most certainly aimed at the wealthy gearhound wanting something unique to shame Ferrari owners with at their local track day. The mid-engine, rear-wheel drive car has a race-spec transmission mounted in the rear.
Brabham uses a rather mysterious 5.4-liter V8 engine that makes 700 hp and 492 lb-ft. of torque. All that power and torque is packed into a chassis with a dry weight of 2,142 pounds. That is actually lighter than your average MX-5. The suspension is a mystery, but the car has robust aerodynamics promising 2,645 pounds of downforce.
The car's brakes are carbon/carbon with 6-piston calipers front and rear, and the car rides on sticky racing slicks. Each of the 70 BT26 specimens will cost about $1.5 million. Buyers also get a driver development and experience program held at various tracks. While there's no exact release date for the BT25, deliveries could start late this year.