Quick Cruise: JDM Nissan ePower
hatchback | hybrid | Japanese | JDM | nissan | technology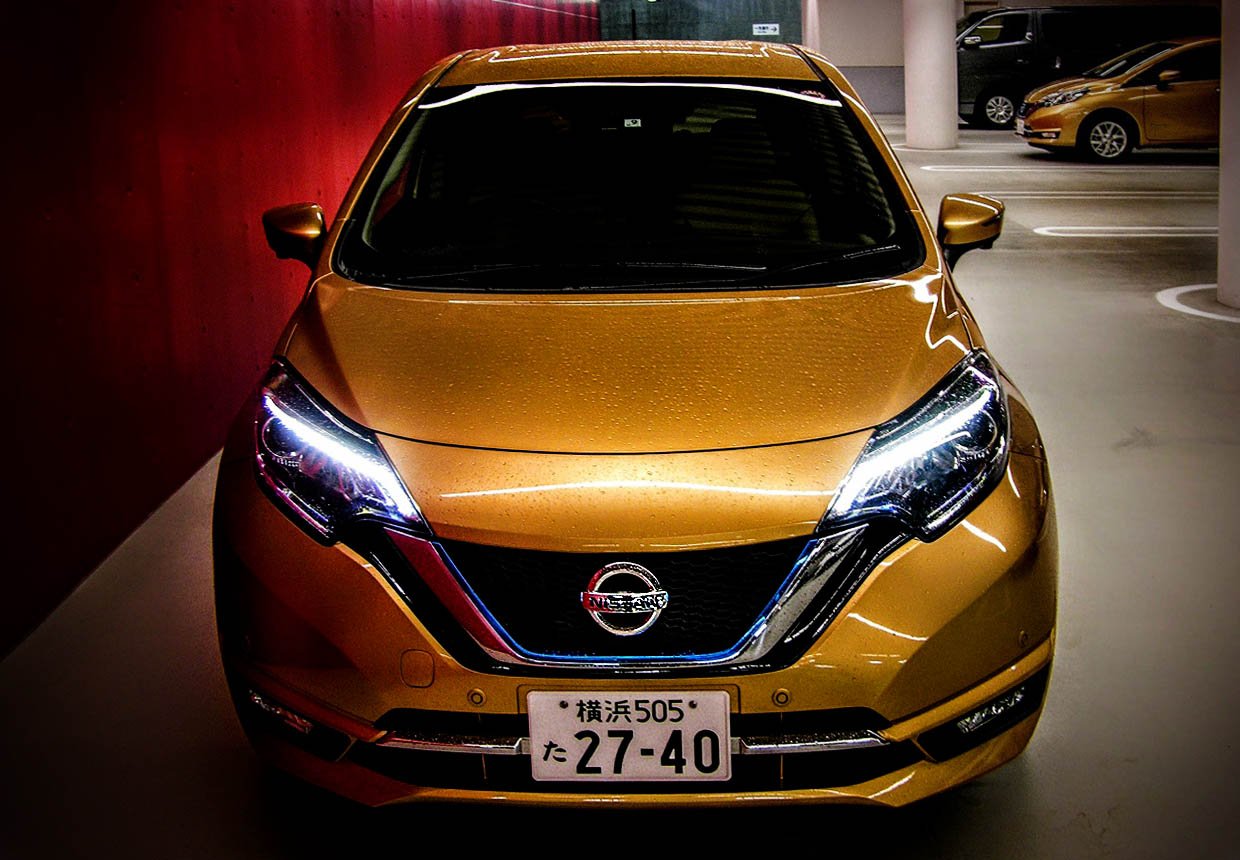 Have you ever seen the film Lost in Translation? The one where a completely washed-up Bill Murray goes to Tokyo in order to ride whatever fame he has left in his sad career by selling his image via Japanese whiskey commercials? You know, the one where in the process he develops an unusual, and somewhat creepy relationship with a starling Scarlett Johansson, who in turn explores the heart of the city with the estranged American. Good stuff all around by the cast, crew, and director Sophia Coppola, but that entire film took place well away from where I was heading. I had just touched down in the port of harbor commonly referred to as Yokohama, and despite the threat of a looming snow storm, morale was high. I had spent the better part of my flight preparing myself for the challenge that awaited, something that up until recently was not intended for American shores.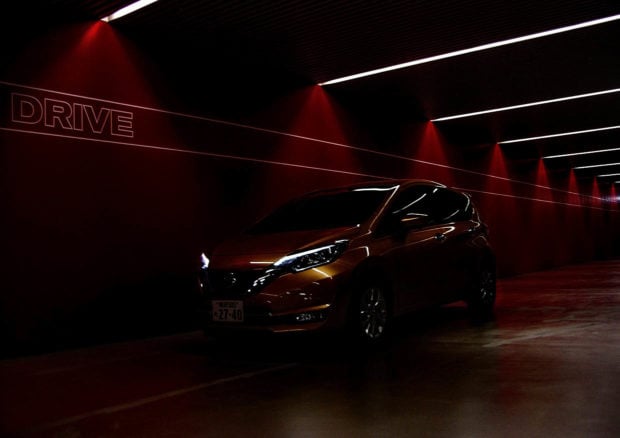 When writing about hybrid commuter cars, I tend to look for excitement in areas of the vehicle that one might typically take for granted. Yes, the technological advancements found in modern battery-powered automobiles is astounding. No, that does not always constitute an exciting ride or nail-scraping starting speeds from a dead stop. With or without electrification, commuter cars are the club sandwich on the ever evolving automotive menu. You might occasionally come across something with double-smoked, pepper-encrusted bacon or habañero havarti, but for the most part they tend to remain a fairly familiar flavor and serve a purely practical purpose.
Upon arriving at Nissan's impressive new headquarters, I was almost immediately offered the chance to hop behind the wheel of a Japanese version of the Nissan Note, which had been equipped with the brand's ePower hybrid system. I smiled and asked what kind of sourdough they had on hand, to which I received a most expected glance of puzzlement. Hell, it may just be a small sandwich, but how often does one get the chance to nibble on a savory slice of something completely foreign, and yet somehow, still so familiar? For over two years this has been a flavor that very few people in North America have been able to taste, and while Automotive News talks about ePower technology coming soon as a higher-end option and an Infiniti power player, all I can think about is how much potential this design holds for the brand and buyers.
At one point in early 2018, Nissan CEO Hiroto Saikawa, told the Automotive News World Congress that the design would play a keystone role in Infiniti's desire to electrify its lineup by 2021. I have seen the glory that is the Q Inspiration up close and spoken with one of its two creators to some length, and can assure you that the future looks absolutely glorious for both brands. At its current rate, Nissan is moving enough crossovers and commuter cars to bankroll all sorts of fun stuff too, meaning that the future not only looks bright for the luxury offshoot, but the Fairlady Z and Skyline GT-R as well.
But before we get to all that jazz, Nissan needs to sell a few more of these little guys you see here. Now I've gone to great lengths to make this car look both as edgy and futuristic as possible via image formatting in Stereophonic Quadro-vision, so hopefully that helps move a few more models in some way or another. And sell it will. Nissan has experienced an astronomical amount of interest in this version of the Note ever since it went on the market in 2016, and after spending close to an hour with the little fella it appears to indeed check all of the boxes one might expect in the sub-compact hybrid commuter car segment. A bubbly little Note with all of its quirky hits and misses, a right-hand drive cabin layout, and one hell of a punchy little powerplant.
Due to its stunningly solid sales, the JDM Note has developed a bit of a plush side, and has become somewhat of a high-end sub-compact in Japan, with the ePower receiving a lower grille lip that has been dipped in electric blue smoked chrome for distinction. Yet due to its pedigree, the car still suffers from many of the same hard plastic maladies found spread across the segment. It's got those winning Nissan seats and snazzy contrasting accent colors, but the navi is still a ho-hum affair, and the steering might as well be a bowl of oatmeal. But being that I only had the car for about a hour or so, we'll just leave all the nit-picky stuff aside. What makes this car truly special is what it has been built upon.
A duo of lightweight, front-seat-mounted batteries make torque-filled snaps off the line more notable, and acceleration toward higher speeds more fluid, a great improvement over the utterly anemic 109-hp 1.6-liter motor we get here in the states. Although the system specializes in serving as a range extender, where an electric motor continuously assists the vehicle, it has a few tricks up its piston sleeve that make the microscopic three-cylinder vehicle hit a bit harder. All of that EV technology packed within the Nissan LEAF may not have made much of an impact right off the bat, but it sure as hell is connecting now, and it has the potential to send Nissan hurtling in a powerful new direction.
By utilizing a gasoline engine, Nissan's engineers have developed a way to charge the battery only when required, thus removing any need for external chargers, while scoring efficiency numbers that contend in the EV ring. The wheels are driven entirely by an electric motor, as opposed to most conventional hybrid systems, where the wheels are driven by an electric motor and a gasoline engine. Gasoline doesn't come anywhere near the wheels in this little guy, it merely charges the batteries on board for a 77 mpg average. Nissan has found an ingenious way to trim battery fat and reduce weight at the same time, all with a feistier throttle on board and stronger MPG results.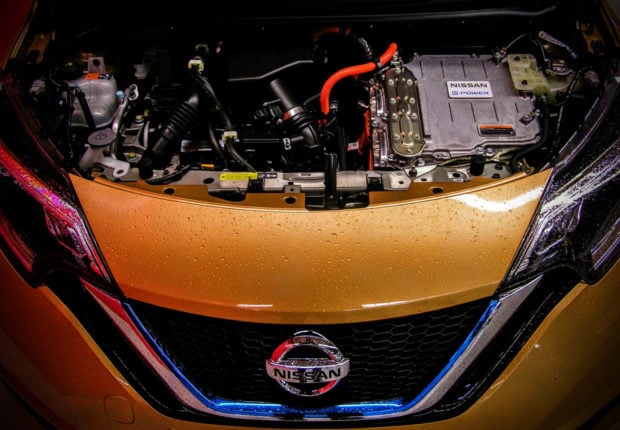 Ditching the 1.6-liter motor for a much smaller and lighter three-cylinder makes for a surprisingly quieter ride too, something that in busy Yokohama traffic became blatantly apparent almost instantly. By design, there are far fewer moving parts within this car's engine, making it not just quieter and lighter, but more fuel efficient and reliable as well.
Combustion efficiency was a big part of this car's development, and it's pretty cool to think about how the Godzilla-like GT-R donated its mirror-bored cylinder smarts to this car, a simple, yet proven way to scavenge for lost power. Throw in an outer balancer to reduce vibration and noise, up the size of your pistons, adjust your weight evenly on the crank a bit and… BAMF! No more annoying unrefined three-cylinder NVH issues.
One final touch that places this setup in the winner's circle is its "one-motor two-clutch hybrid system," which separates engine and drivetrain from one another when power is unneeded. This means that leached power can be eliminated during regeneration and electric-mode driving, when the engine does not touch the drivetrain at all. The result is zero engine friction and a far more pleasant ride.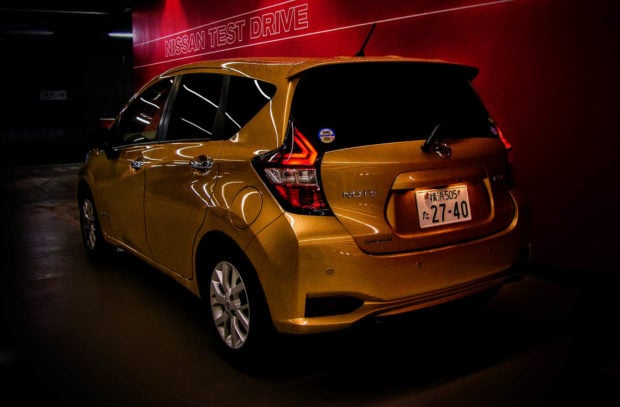 As for JDM-exclusive schwag there's not much to tell sadly. Sure, the steering wheel is on the right side, and the wiper and headlight stalks are reversed. It certainly has some ePower exclusive gauge cluster goodies in it and there are indeed a few Japanese-spec interior touches that we cannot get. But this is a Note, people. It may have carved itself a nice little niche as a higher end sub-compact over in Japan, but even with ePower on board, it's still an economy car designed for daily commuting. Which is exactly why we need people to buy more of them.
It's a simple numbers game really. Sports cars and supercars like the 370Z and the Skyline GT-R are not cheap to make, nor are they massive moneymakers. Nissan has been biding its time for the past decade or so, selling practical daily drivers and fresh pickup trucks to the open market, and adding a couple Rogue crossovers to the lineup in the process. Saving up for that next round of fun cars takes a lot of careful planning and saving, and since most people in the world drive cars like the one seen here, it only makes sense that their focus is on electrified alternative options. Imagine ePower in a twin-turbo GT-R, or on board a Q50 Red Sport and you'll see why I'm excited. Power delivery would be all that more acute, and cruising that much more efficient. So buy a Nissan, guys. We have a fresh Fairlady Z and Nissan Skyline that need building.