Honda Civic Type R Pickup Concept Hauls All the Nopes
honda | honda civic | honda civic type r | May 25, 2018
---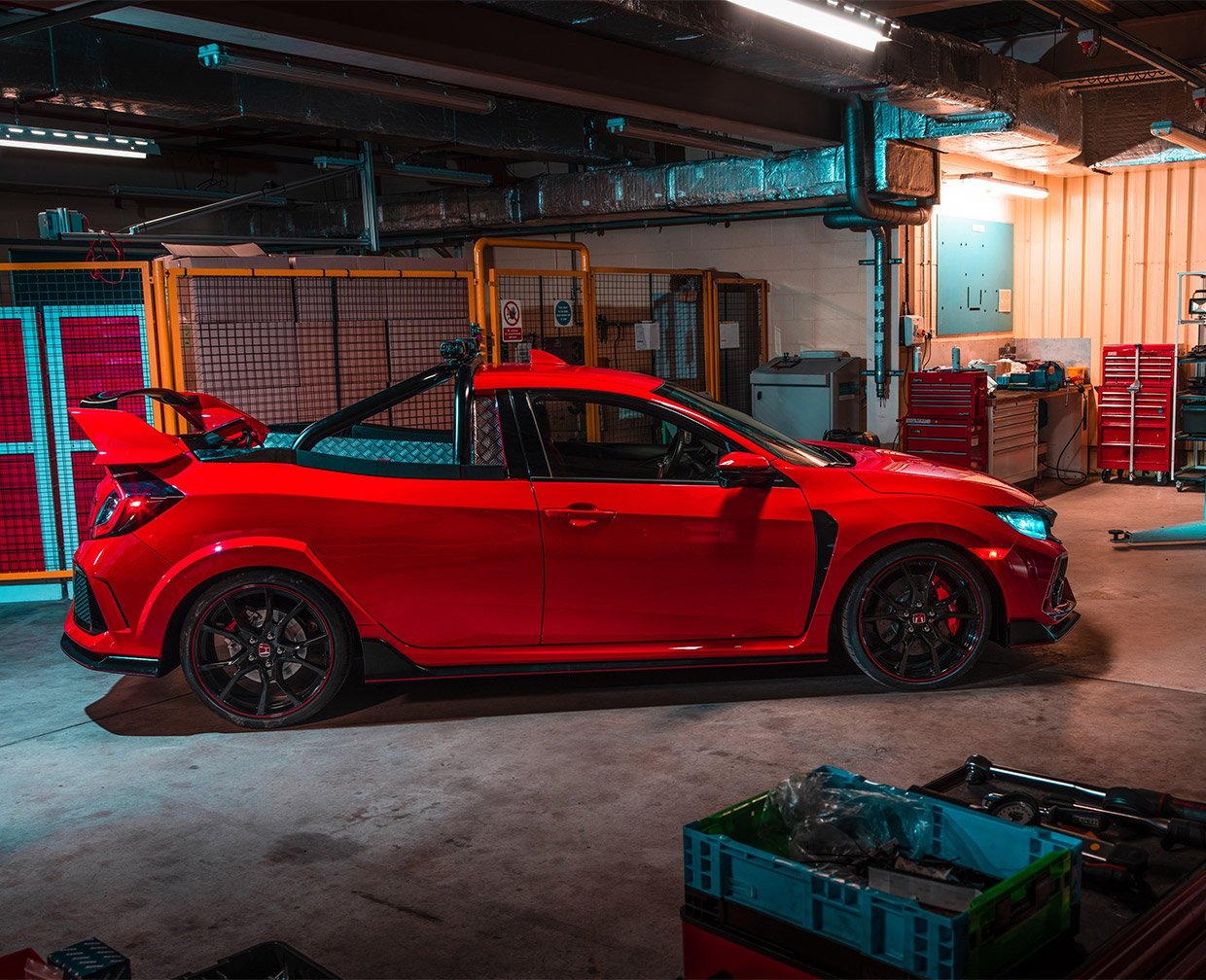 I'll just start out by saying this: The Honda Civic Type R Pickup concept isn't pretty. It's sort of like a couple of attractive people had a baby that turned out to be ugly. It looks like the bastard love child of a Civic Type R and a Ridgeline, and I don't like it at all. It's the 2019 Civic-Camino.
Honda started this vehicle with a pre-production Type R and then modified it from the B-pillars back. It has the big Type R wing and a pop-up hatch door that gets the wing out of the way to load stuff as you would in a hatchback. The bed is covered in diamond-plate metal, and there's a roll bar adorned with LED lights.
It uses the same suspension, powertrain, and gearbox as the stock Type R, so the mutant truck can reach 62 mph in less than six seconds, with a top speed of over 165 mph. Honda has no plans to produce the truck… thankfully.