McLaren 675LT Rocks Unique Gulf-inspired Livery
gulf livery | mclaren | McLaren 675LT | June 6, 2018
---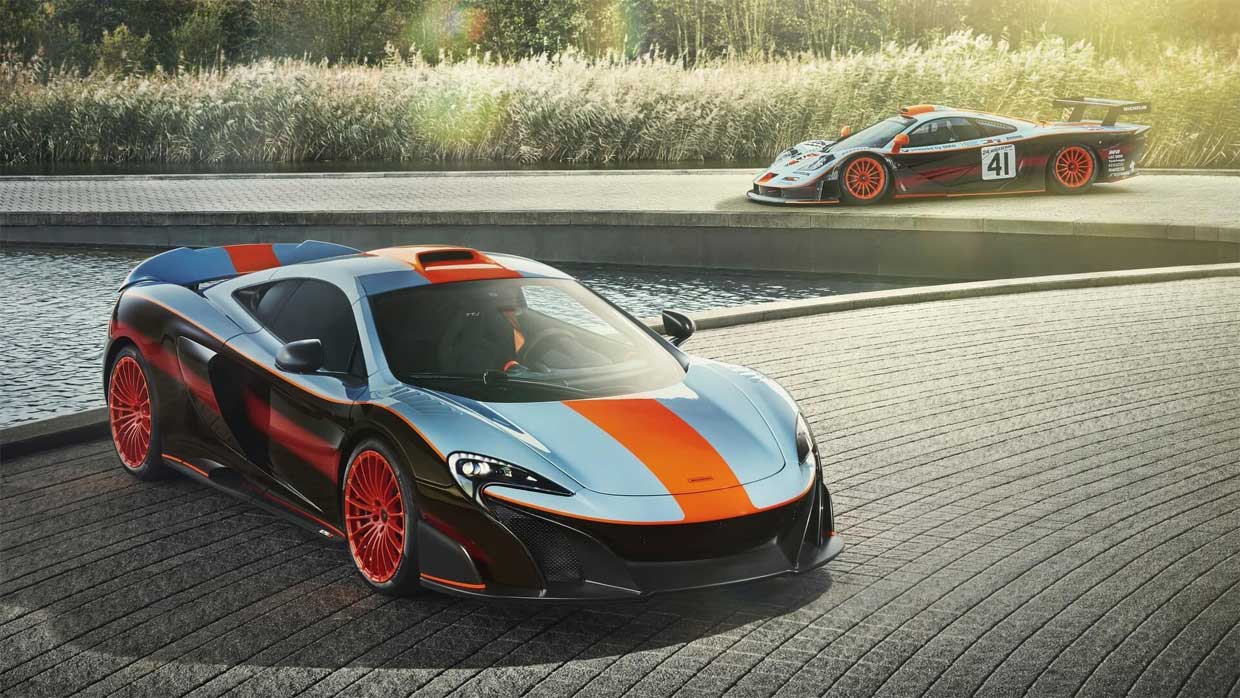 McLaren's MSO division has unveiled a very cool 675LT road car that it built for one lucky buyer. This 675LT wears a livery that was inspired by the 1996 Gulf-Davidoff GTX McLaren F1 GTR Longtail. McLaren says that the awesome paint job took over 1,000 hours to complete by hand.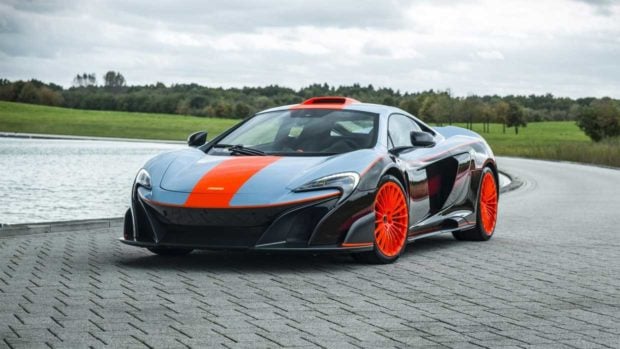 This probably isn't the Gulf livery you might typically think of – a completely powder blue car with orange stripes and trim. This custom livery has that powder blue and orange on the top half of the car, including its hood, roof, and trunk. On the bottom half of the car, the paint is black with orange trim, resulting in a truly dramatic and unique design.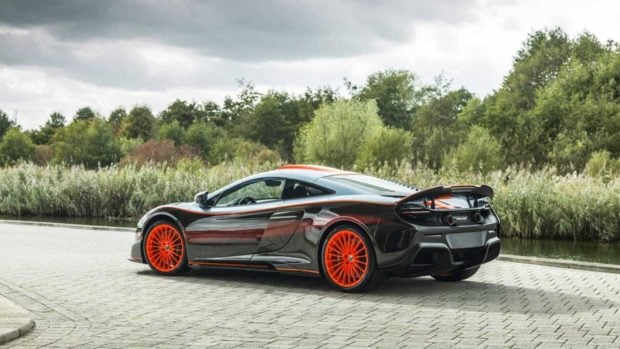 The wheels are special 20-spoke units that are painted orange and look as if they were taken right off the racing car. MSO fitted the exterior with some of its fancy parts including a front lower lip, side skirts, and a diffuser. There are some more subtle tidbits on Alcantara-lined interior too, with orange seatbelts and orange trim rings around the dash vents.