Nissan Camper Vans Channel Old-School VW Bus Magic
europe | nissan | Nissan Camper Van | spain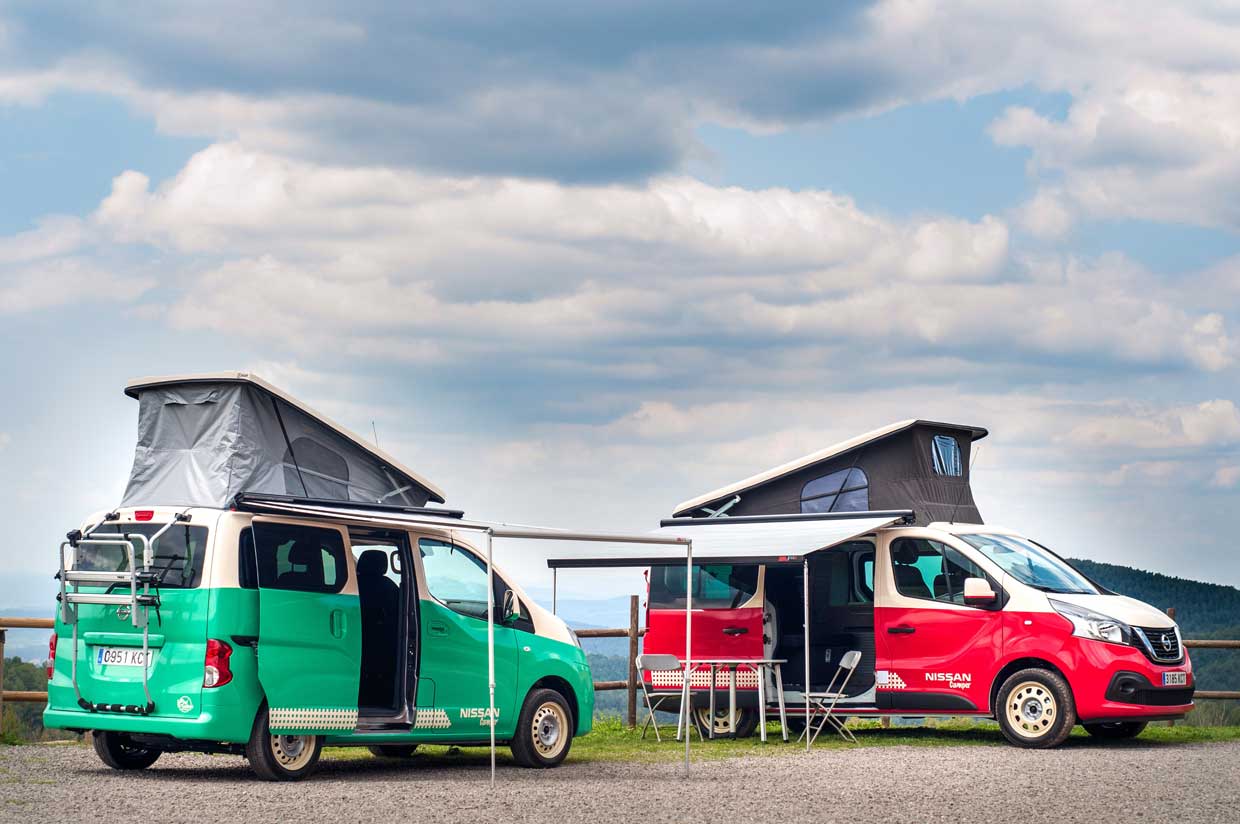 I've long wanted one of those sweet old-school Volkswagen camper vans with the pop-up roof. Those things are hard to find in decent shape, and expensive when you do. At this week's Madrid Motor Show in Spain, Nissan is showing off a potential a solution for folks wanting a new camper van, with its NV300 Camper and e-NV200 Camper concepts.
The former is a combustion engine-powered ride while the latter is a pure-electric vehicle. Beyond their vastly different drivetrains, the two appear to have the same features like a pop-up roof, and a small kitchen for cooking and eating. The vehicles are designed to sleep four people, with a converting bed on the ground floor that sleeps two, and a double bed in the raised roof section of the van.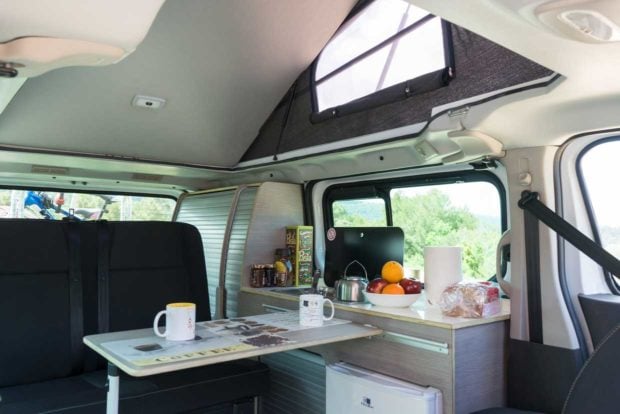 The kitchen has a table, refrigerator, sink, single burner stove, and water/gas hookups. There are window shades for privacy and stationary heating for cold environments. Both models also have roll out awnings to provide shade out front. I have no idea if these will ever be available to buyers, or if they will remain concepts, but with the NV300 already in production in Europe, you'd think it wouldn't be hard to start selling a conversion kit at least.