Nürburgring Record Time Crushed by Porsche 919 Hybrid Evo
nurburgring | porsche | porsche 919 hybrid evo | racing | July 1, 2018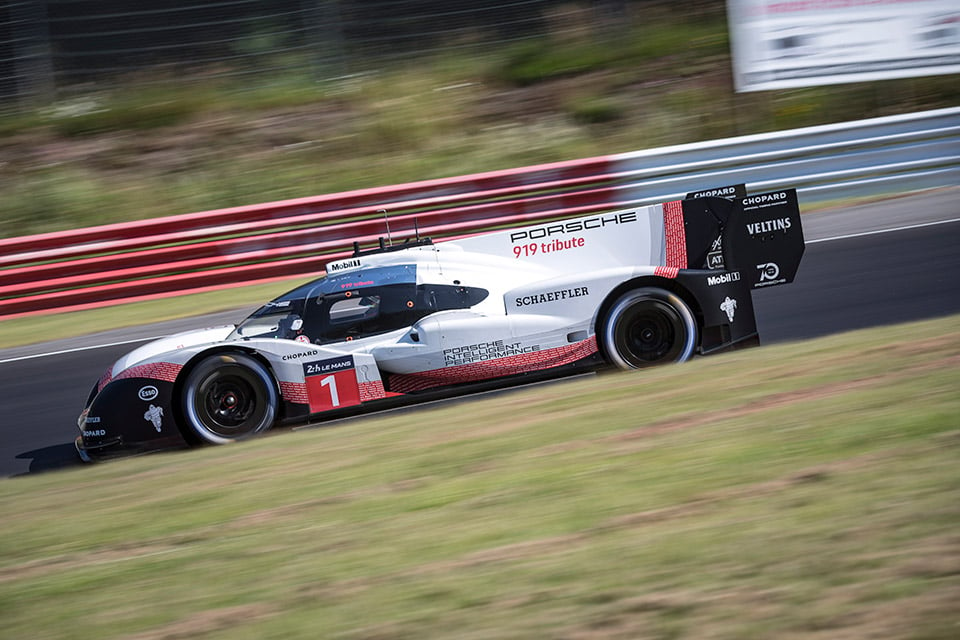 Any time you can lap the Nürburgring in less than 8 minutes, it's an accomplishment, and only recently have we seen a handful of sub-7 minute laps in cars like the Porsche 911 GT2 RS. But famed race car driver Timo Bernhard just did the unthinkable – he ran round the 'ring in less than 6 minutes. The record lap was achieved in the Porsche 919 Hybrid Evo, a purpose-built LMP1-derived race car, which is a far cry from the aforementioned street-legal Porsche.
The new record obliterated the long-standing record set by Stefan Bellof all the way back in 1983 – in the Hybrid Evo's dear old grandpa, the famed Porsche 956. The in-car footage of Bernhard's record lap is as terrifying as it is amazing, and is well worth the next 5 minutes, 19.55 seconds of your life:
The 919 Hybrid Evo is based on the 919 WEC race car which last ran in the 2017 endurance racing series. However, this tricked out version has none of the WEC-mandated fuel flow limitations, so the gas engine in the 919 Hybrid Evo makes about 720 horsepower, compared the the roughly 500 horses the version that ran Le Mans in 2017 did. Add to that the electric production of about 440 hp, and you've got an 1160 hp total system power in this beast. Other upgrades to the former LMP1 hybrid include much more aggressive aerodynamics, increasing downforce by 53% and overall aero efficiency by 66%. The record-setting car also has a four-wheel brake-by-wire system, retuned power steering, and a stronger suspension. In addition, the 919 Hybrid Evo weighs just 849 kg (1871.72 lb), roughly 85 lb less than the WEC car.
Of course, none of these engineering changes would have mattered if it weren't for the brass balls and cool hands of driver Timo Bernhard. Congratulations!