Watch VW's Pikes Peak Record Climb from the Skies Above
aerial | helicopter | pikes peak | volkswagen | volkswagen i.d. r pikes peak | VW | July 7, 2018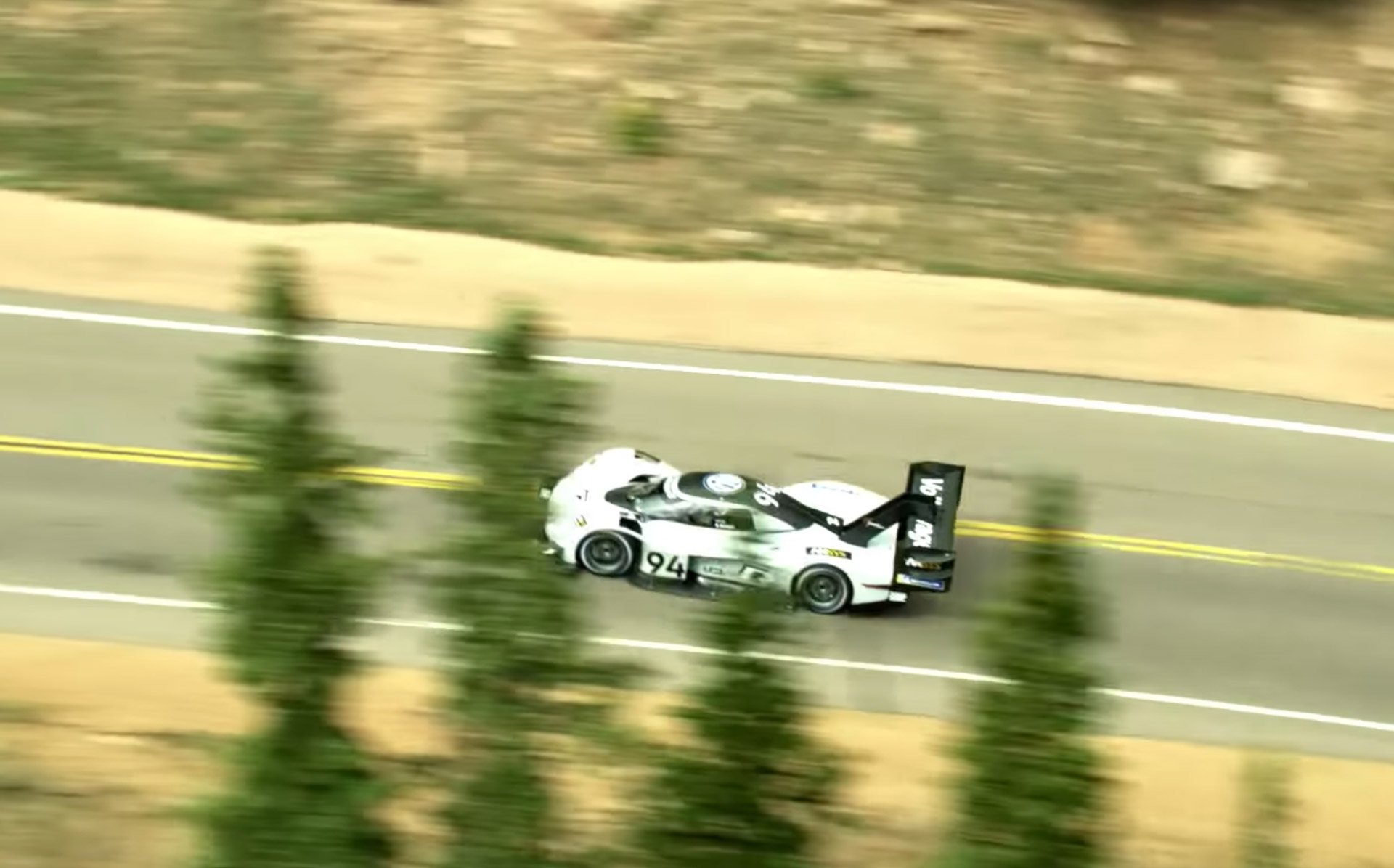 We already shared the news of Volkswagen Motorsport's record-breaking climb to the top of Pikes Peak, and now we have some official footage to enjoy as well. While we've yet to see the in-car footage of the bonkers-fast run, this aerial video captured from a chase helicopter is pretty awesome to watch.
At first, the chopper struggles to keep an eye on the all-electric VW I.D. R Pikes Peak as it ducks behind tall pine trees, but as driver Romain Dumas made his way higher and higher, the view opens up and we get to see and hear this insanely powerful EV work its magic. It sounds like a gigantic R/C car as it buzzes up the hill, and sticks to the ground like glue thanks to its impressive aero setup.
You'll definitely want to tune in to watch this one, as it's the first ever time someone has completed the race in less than 8 minutes.