Acura is Back on Track: Race Cars and Hill Climbs and Turbos, Oh My!
acura | honda | HPD | imsa | IndyCar | pikes peak international hill climb | Race Cars | racing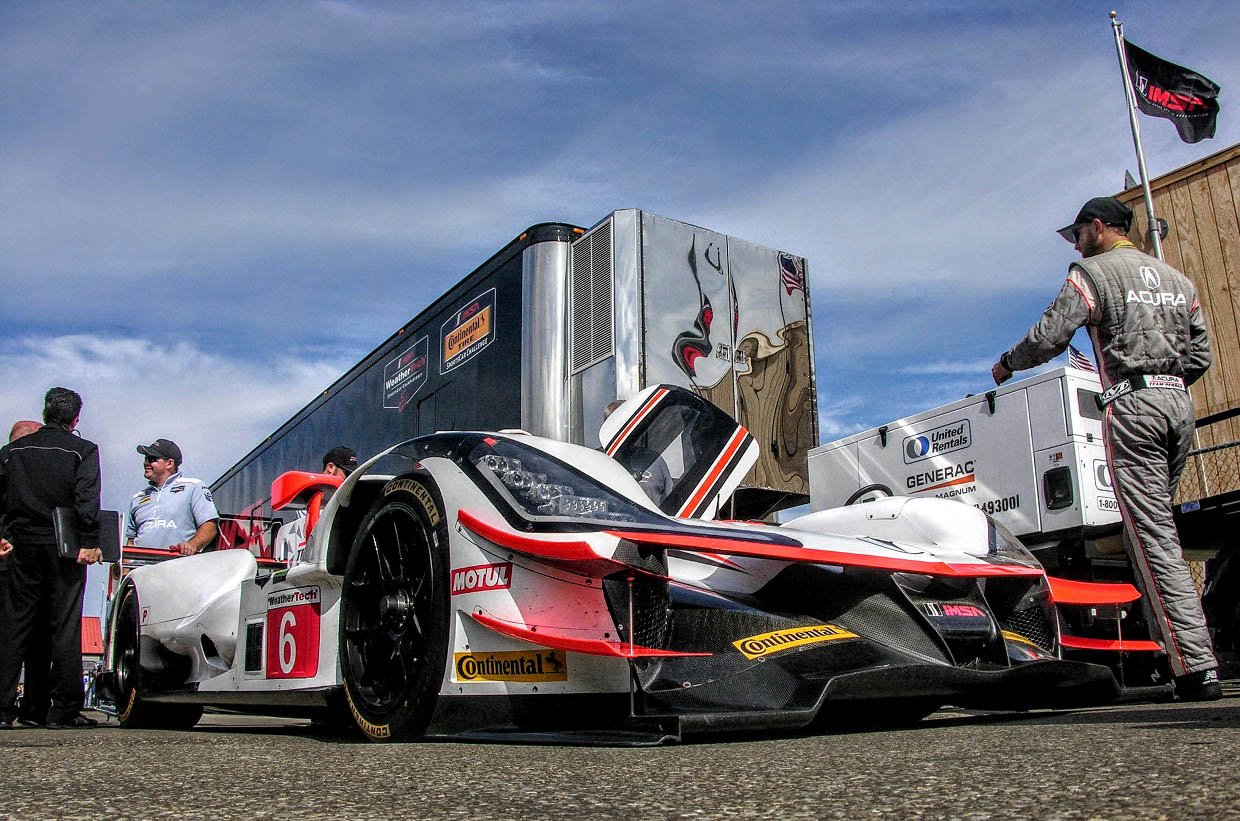 I'll be the first to admit it: I'm an Acura man. My stable currently consists of a first generation TSX Tech Package, which has made for an outstanding daily beater these past five years, and a customized 2007 RDX with close to 300-horsepower and a bevy of Stage 1 bolt-ons. Practical, reliable, and surprisingly fun to command, Acuras from this era were a joy to drive, something that somehow the brand lost along the way.
Perhaps it was the death of the RSX/Integra and retirement of the original NSX from the lineup, or maybe it was the removal of manual gearboxes from cars like the TSX and TL that first made me notice the brand's descent into emotionless automaking. Whatever the reason, by the time Acura had turned the RDX into a drab slab of a V6 CUV, in the process doing away with both the previous generation's turbo K23 engine and torque-vectoring SH-AWD system, I had begun to lose hope for the future. I get that most people don't need or want exciting cars to drive, preferring safety, reliability, efficiency, and practicality over all else because that is what a commuter car should offer first and foremost. But this was also the badge that at one point put big Brembo brakes and trick limited-slip differentials in its manually-equipped cars, while stuffing carbon fiber driveshafts beneath unsuspecting cruiser sedans like the RL. So I sat and waited, and wished, and wondered what might happen to my beloved brand.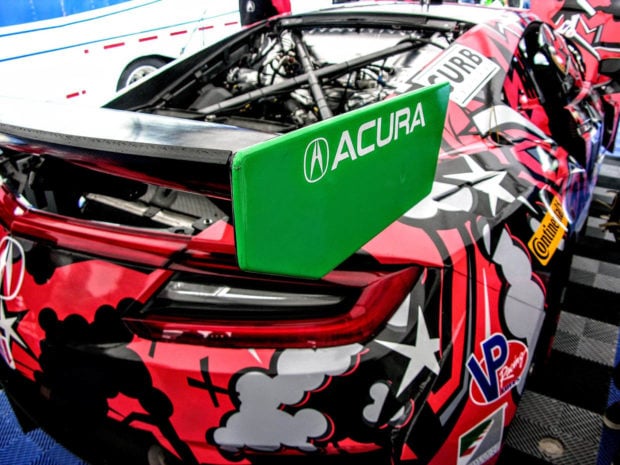 Flash-forward a few years and I am pleased as punch to proclaim that my waiting has finally begun to pay off. While I still lament the fact that the TSX wagon was never outfitted with all-wheel drive and mated to a manual, and that the RSX has yet to make a comeback, I am thrilled beyond words with the direction Acura has taken in regard to both its fleet of vehicles and its race program. We can get into the inner workings of the all-new RDX, with its return to its turbocharged, SH-AWD roots at a later date, because today it's all about what the brand is testing on track that has me excited.
Over the course of a couple weekends I had the privilege of watching Acura crush the competition both at Mid-Ohio and at Belle Isle up in Detroit, in the process gaining inside access to the race teams and the vehicles being hounded on track during any given weekend. While I will refrain from jargon-heavy performance details, there are some key aspects of Acura's commitment to reigniting the public's interest in the brand that warrant discussion, starting with the insanely cool graffiti livery that encapsulates various trucks, trailers, tool chests, and NSX race cars.
The Michael Shank Racing team has gotten 100% behind the graffiti bandwagon, wrapping what it likes to refer to as an "urban design" around almost every imaginable item in its paddock, with the red NSX GT3 rocking the number 93, an homage to the founding year of HPD in 1993. Meanwhile, the grey and black sister car, No. 86, has been numbered to represent the birth of Acura in 1986, sporting a far more stealthy appearance in its milder color choices. According to team leaders, both graffiti tags were originally designed as team driver suits, but when team owner Mike Shank saw them, they were quickly repackaged as a full livery for the entire race season, a brilliant marketing move that surely resonates with younger audiences.
"Wild style" graffiti tags aside, there's a lot to talk about in regard to the new RDX as well, because while I personally would love to say what sort of Civic Type R bolt-ons would do to the torque-vectoring all-wheel drive CUV, what Acura has already done with the all-new machine is pretty damn cool. While competing in this year's annual Pikes Peak International Hill Climb with a 500-horsepower TLX GT race car and a bonkers NSX Time Attack car may not surprise you, the addition of a production based RDX in the Exhibition Class was not what many people expected to see. The team took the 2.0-liter turbo engine and bumped it to 350 hp and 330 lb-ft. of torque with a larger turbo and a fatter intercooler, along with a 48-volt electric supercharger. They also tricked the SH-AWD system into offering more rear-wheel focus. Throw in some sportier suspension, larger HRE 19-inch wheels, Pirelli rubber, Brembo big brakes, and a gutted and caged interior, and the reasoning behind my building of the first-gen RDX begins to take hold.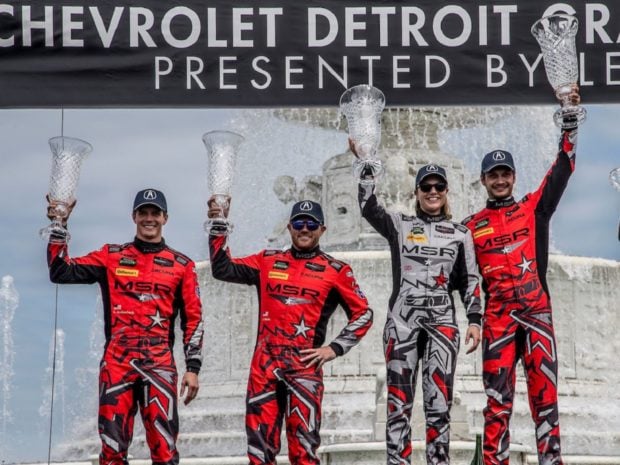 Throw in the fact that Acura has ascended the podium one race after another in both IMSA and IndyCar this year, with both Team Penske and Meyer Shank Racing crushing at Mid-Ohio, Detroit, and Watkins Glen, and you get the notion that the old slogan of "Performance Crafted Engineering" has been resurrected for good reason. For all of us Acura enthusiasts, this year gives us just cause for being both excited and hopeful. The brand that won hearts and gasps of excitement alike for the better part of the 1990s and into the early 2000s is back on track, and it's bringing with it a fresh round of high-performance engineering along with increasingly attractive automobiles. Let's just hope that the brand gets back to making performance versions with really good manual gearboxes for us diehard enthusiasts like in the olden days. Hell, maybe they'll bring back the Vigor while they're at it. Inline 5-cylinder anyone?