Subaru WRX STI Type RA-R: Type RAWR!
2019 | 2019 subaru wrx sti | subaru | subaru wrx sti type ra-r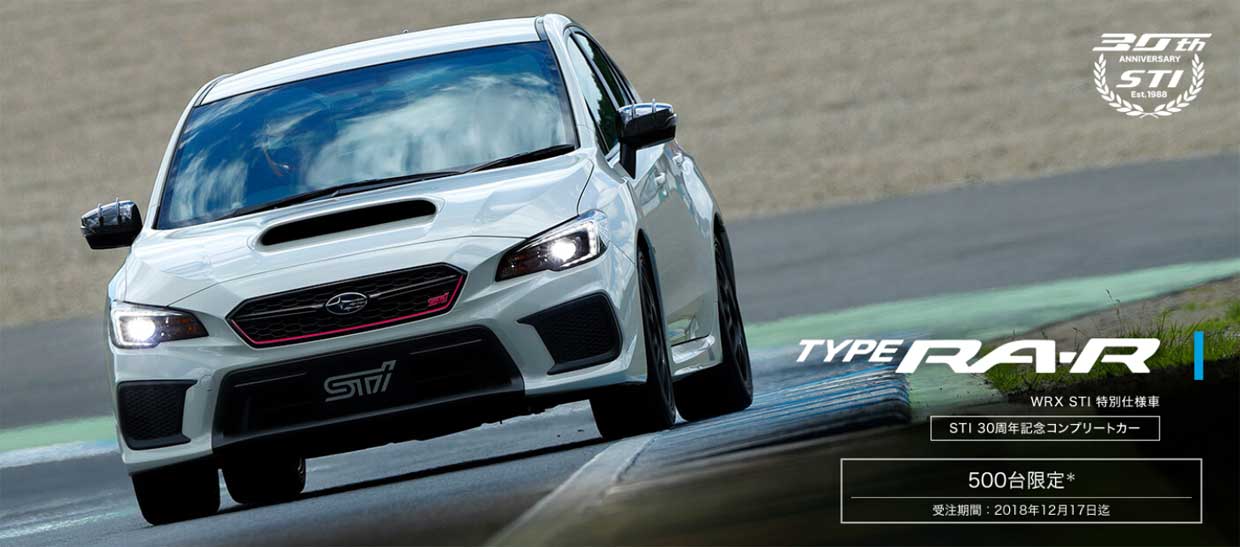 Subaru has announced another sweet and limited-edition version of the WRX that will only be offered in Japan. The new ride is the WRX STI Type RA-R and it is customized for performance and style. Only 500 of the cars will be made, and each will sell for 4,998,240 JPY. That works out to about $45,000 stateside.
For that money, you get a car that has some nice mods right out of the gate. RA-R buyers get inverted front struts, rear dampers, and coil lowering springs all around. It's been fitted with special matte black 18×8.5 BBS wheels, and massive Brembo brakes all around. The 2.0-liter Boxer engine has increased output with a specially-tuned ECU and twin scroll ball bearing turbo making 325 hp and 318 lb-ft. of torque.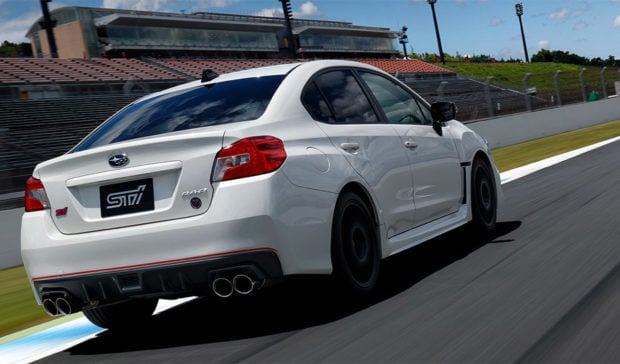 Other features include special sport seats with fabric and tricot coverings and red stitching. Carbon fiber, aero enhanced front mirrors and lots of other style tidbits round out the package. WRX STI Type RA-R versions will be offered from July 19 through December 18, 2018. It's worth noting that the order banks opened July 19 and all 500 units are already sold, so if you happen to live in Japan and want one, you'll have to pick it up on the resale market.